Angry Investors Burn down Bitcoin Ponzi Scheme Operator's Home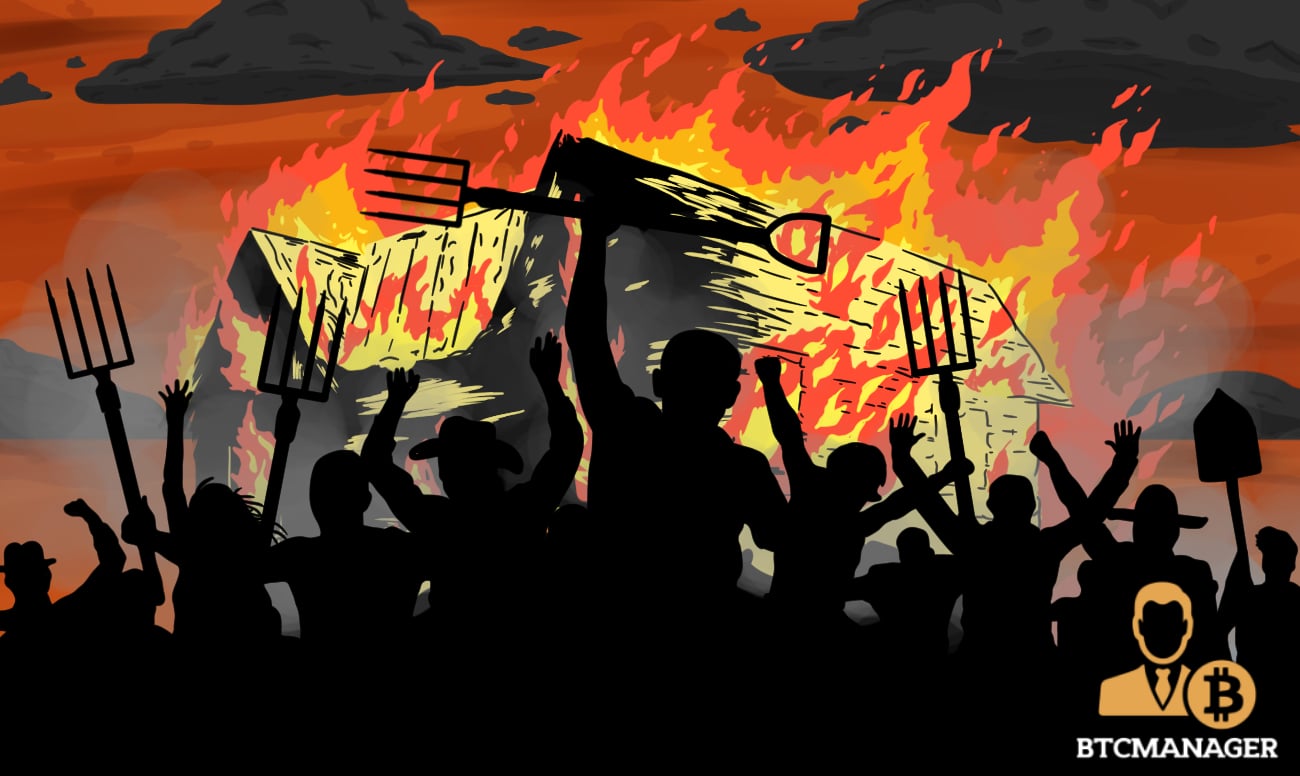 Angry South African investors who lost millions of dollars in the now-defunct Bitcoin Ponzi scheme called "Bitcoin Wallets" have looted and burned down the house of Sphelele Sgumza Mbatha, the operator of the scam project, reports the Verge on July 12, 2019.
Bitcoin Ponzi Scheme Creator Loses House to Mob
Per sources close to the incident, gullible investors who pumped their hard earned money into a Bitcoin Ponzi scheme organized by a Ladysmith resident named Sphelele Sgumza Mbatha, have taken the law into their own hands by setting Mbatha's property ablaze.
Mbatha, a former paramedic, who was the main operator of the failed Ponzi scheme which promised participants a 100 percent return on their investment after 15 days, reportedly tried to deceive investors into believing that all was well with the scheme.
According to the local news source, Times Live, barely a week ago, Mbatha shut down the physical office of Bitcoin Wallet, claiming the Alfred Duma local municipality had instructed him to do so.
However, the local municipality on getting wind of Mbatha's fictitious claims promptly issued a statement denying what the fraudster had said.
In a bid to calm the nerves of investors while looking for an escape route, Mbatha reportedly told his "clients" that the Bitcoin Wallet project was dumping its physical office, adopting an online business model instead.
He also made it clear to the frustrated investors that they were required to upload their personal details to the new site to get paid.
The crafty Ponzi operator finally let the cat out of the bag on July 9, 2019, by telling local radio station, Nqubeko FM, that the new Bitcoin Wallet website had suffered a security breach and hackers had succeeded in stealing all investors' funds. 
After revealing the bad news to the public, Mbatha turned off all communication lines and disappeared.
"There are claims that he has fled from Ladysmith, but no confirmation yet. It's a sad occurrence because the poor may have been taken for a ride," declared an anonymous community leader. 
According to a report by The Citizen, while it lasted, many poor South Africans benefited from the pyramid scheme, triggering massive FOMO in the hearts of local observers.