Anonymous Donor Gifts Cape Code Hospital $800k in Bitcoin (BTC)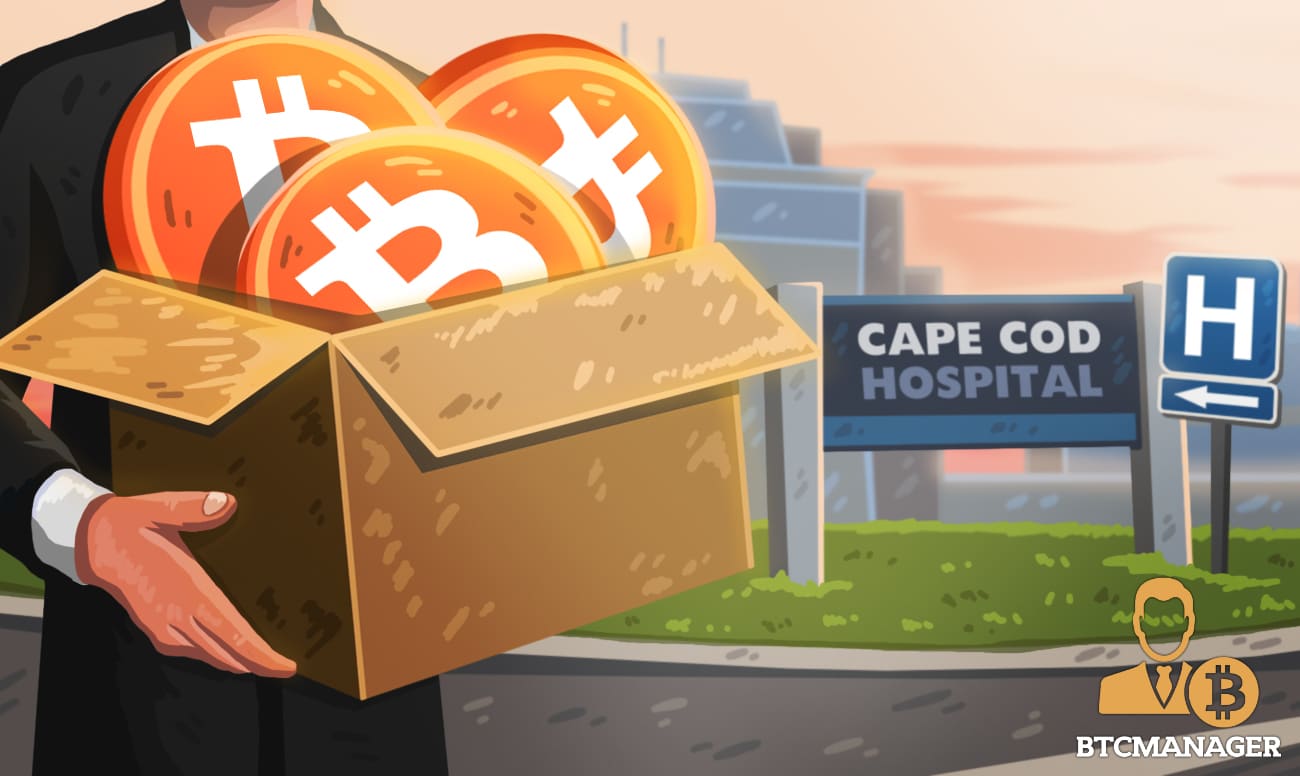 Officials at the Cape Code Hospital have revealed that they received a bitcoin (BTC) donation of $400k twice from an anonymous donor, according to a report by the Boston Globe on February 19, 2021.
Cape Cod Hospital Gifted $800k in BTC 
At a time when the COVID-19 pandemic has triggered a serious economic crunch that has also significantly hampered the steady flow of fiat currency donations to non-governmental organizations, Cape Cod Hospital, Massachusetts, USA, has demonstrated the importance of cryptocurrency to society.
Per sources close to the latest development, on February 19, 2021, officials at the Cape Cod Hospital, a 102-year-old hospital that is currently the largest in the area, received an email from a donor informing them that a bitcoin donation had been sent to their crypto-compliant bank account.
On checking the account, the team found another bitcoin (BTC) donation worth $400,000, having received its first BTC donation of $400k from the same donor last January, when the price of the flagship cryptocurrency was hovering between $30 to $40k.
A Forward-Thinking Maneuver 
Notably, Christopher Lawson, Cape Cod Hospital's senior vice chairman and chief development officer says the decision to start accepting crypto was made by the team earlier in January 2021, when one of its supporters sent an email asking whether the hospital accepts bitcoin donations.
With cash donations hitting their lowest ebb in years, due to the ongoing coronavirus pandemic, Lawson and his team decided to conduct extensive research on how to accept digital currencies without running afoul of existing laws and that decision has yielded huge rewards in less than two months.
"Before we responded [to the donor's email], we had to make sure there were not any issues. It required a good amount of research…My office probably spent a week or two doing our best to learn who else was accepting bitcoin," Lawson said.

"I'm really excited. We are coming out of a period during COVID when donations were hard to come by for a lot of folks. This lets people know that we have the capability of accepting crypto donations. It is not widespread but it is becoming more mainstream," he added.
Indeed, bitcoin (BTC) and other cryptocurrencies have been on a steady march towards mainstream adoption, with a good number of institutions including MicroStrategy, Tesla, Mastercard and a host of others jumping on the bandwagon.
In related news, BTCManager informed earlier in January 2021, that the American Cancer Society, has set up a cancer fund exclusively funded by cryptocurrency donations. 
At press time, the price of bitcoin (BTC) is hovering around $55,882, with a market capitalization of $1.04 trillion, as seen on CoinMarketCap.