Another crypto bear market may be looming if the stablecoin supply diminishes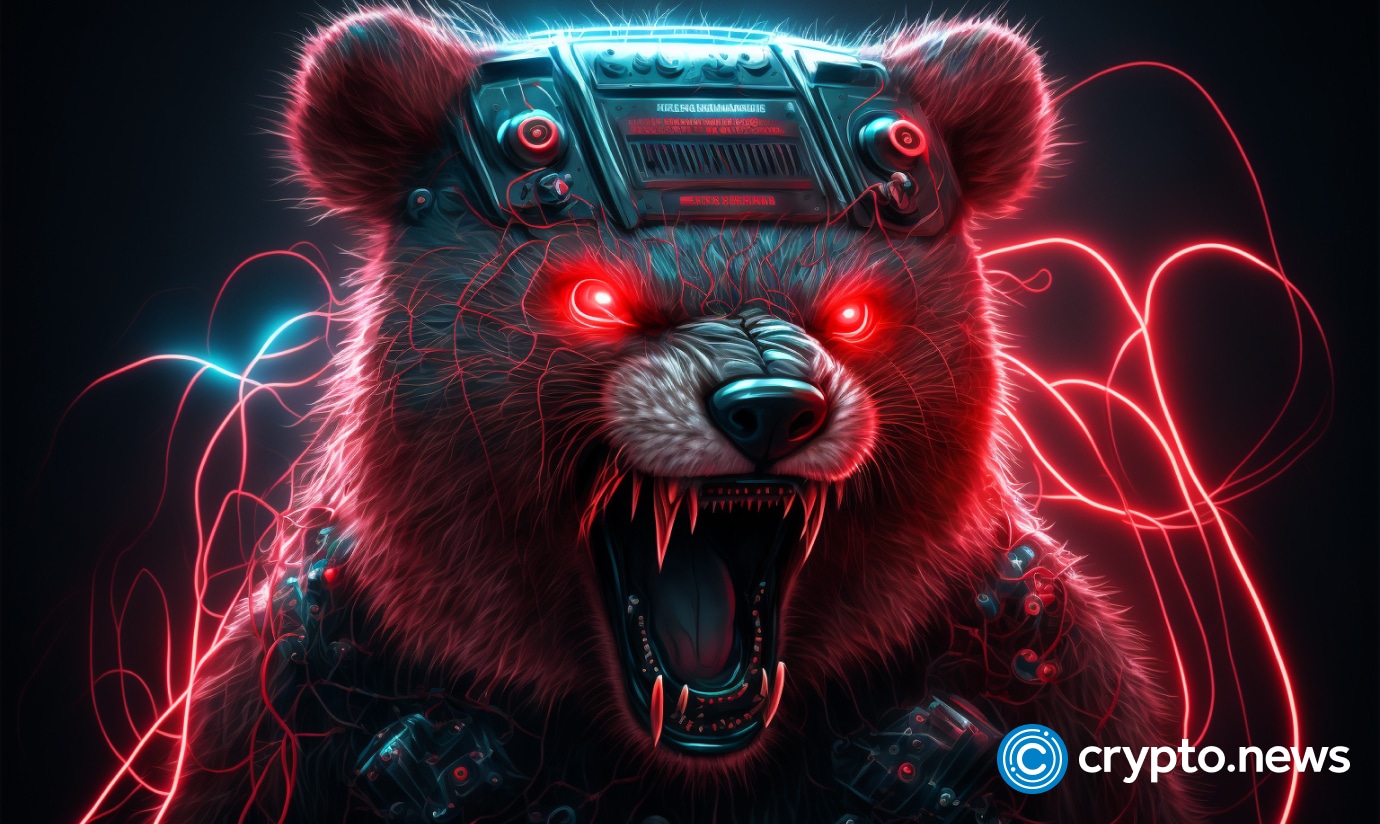 The crypto market might be getting into another bear market if stablecoins circulating supply does not go higher, a CryptoQuant report states. The crypto market currently has a market cap of $1.05T, a 0.99% increase over the past 24 hours.
Should we prepare for a bear market?
On-chain analytics firm CryptoQuant describes stablecoins as the crypto market's liquidity. During the 2020 Covid-19 crisis, there was an upswing of stablecoins, leading to the crypto bull market. However, this supply went down last February, and the bear market hit the industry. 
The firm affirms that the recent short-term rise in stablecoins has increased BTC price. Continuing, it added that a dead cross might take place again.
Tether supply growing
Leading stablecoin Tether has reached a new two-month high in supply. USDT has increased around 4%, the highest since the FTX collapse that sent the crypto market crashing even further. 
NYDIG data shows that in the past 30 days, the stablecoin has had a trading volume of more than $980B, compared to $323B on BUSD and $135B on USDC. The growth has been attributed to a growing positivity in the industry and a capital flow boost. 
The growth in the supply mimics the 2019 recovery that coincided with a BTC rally. It rose from $3,250 to more than $13,000 in the year's first half before retracing in the next. In addition, the same was noted in the prior bull run when Tether's supply ballooned 100% from August 2020 to January 2021, along with the 130% rise in BTC.
BTC hodlers are still holding
Glassnode data shows that BTC supply continues despite recent market gains. As a percentage of the total supply, crypto coins that remained in wallets for five years or more recently hit an ATH of 27.85%.
Meanwhile, bitcoin's price declined below the $23,000 support zone over the past day. It even tested the $22,500 support zone and made a low of around $22,519 before a new increase in the price. 
It then rose above the $22,800 level and climbed above the 23.6% Fib retracement level to experience a swing high of $23,951 to a low of $22,519. At the time of writing, BTC is consolidating above the $23,000 level. It is also trading at $23,050.08, a 0.76% rise in the past 24 hours.