ApeCoin DAO launches accelerator to increase APE adoption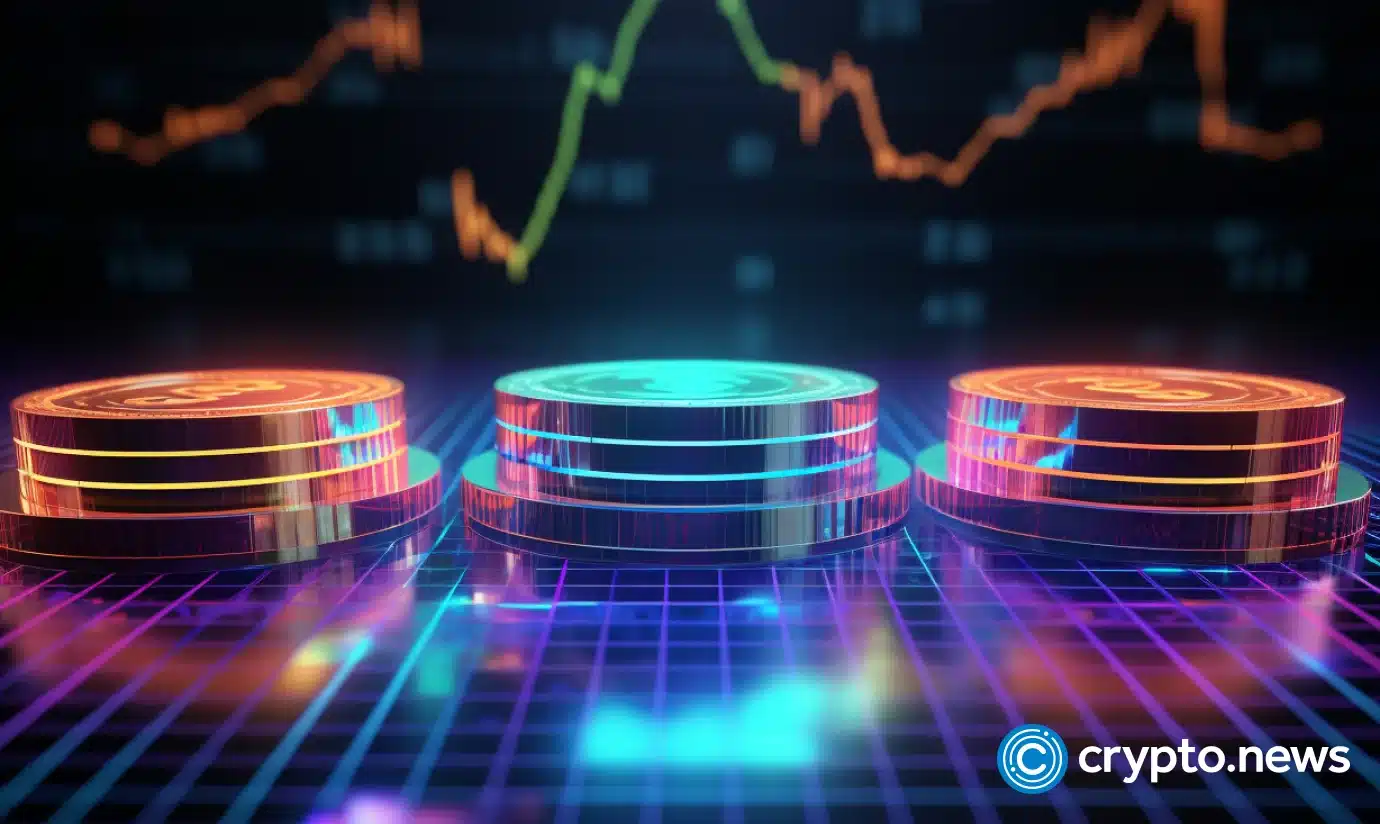 The initiative aimed at bringing more value to the APE token and the 'wider ecosystem' is funded by ApeCoin DAO with support from Animoca Brands.
ApeCoin DAO has made yet another attempt to boost users' activity around its native token APE by co-launching with Animoca Brands a new program to accelerate projects that "elevate the ApeCoin ecosystem."
According to a blog post on Medium, the so-called APE Accelerator initiative was developed and is managed by Forj, a subsidiary of Animoca Brands. The program is said to help visionaries "apecelerate" their APE-focused projects. While the program is described as a "community-driven" accelerator, all the applicants will also be judged by a small group of people directly linked to Animoca Brands.
It is unclear if the program plans to offer funding support. However, those interested in being eligible to participate in the accelerator should first buy APE tokens and then put them on a delegate wallet service, the blog post says.
APE Accelerator was first suggested in the form of AIP-141 proposal in October 2022 by Forj but then resubmitted as AIP-209 in January 2023, removing Ape Foundation from engagement in overseeing the multi-sig wallet, which is planned for the initiative.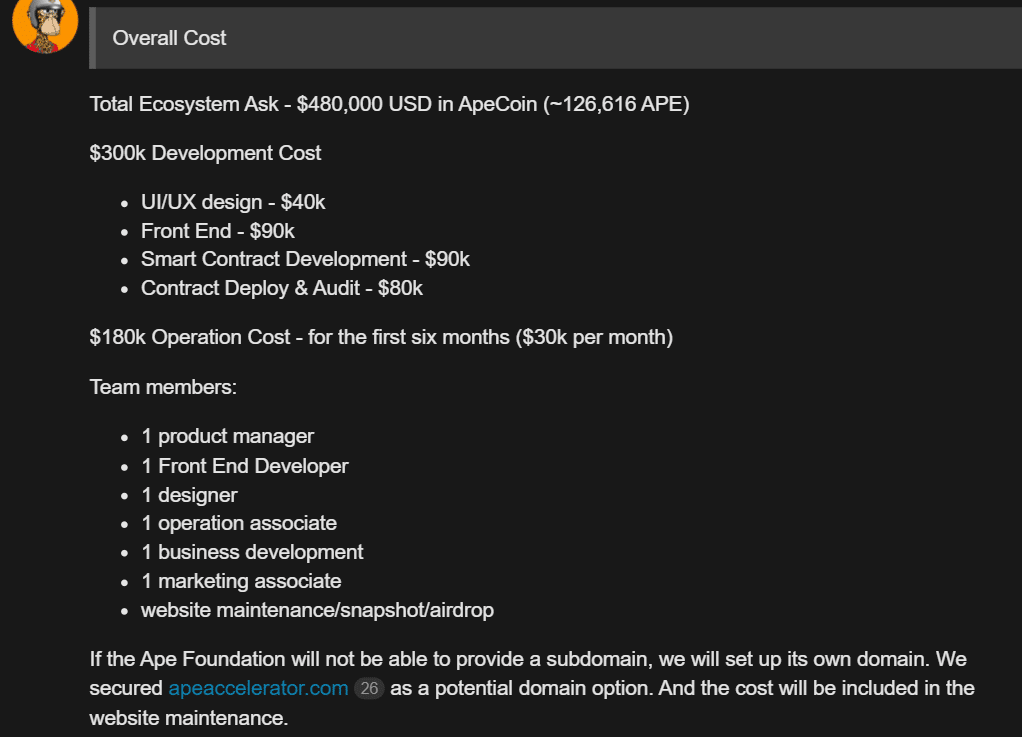 Forj asked the ApeCoin DAO community to allocate 126,616 APE (worth around $480,000 at the time) to develop the program. According to the proposal details, around $130,000 will be used to develop a website, while the other $170,000 will go towards smart contract development and audit.
The remaining $180,000 was described as "operation cost" for the first six months of development. Although the development team included one front-end developer and other team members like business development, no smart contract specialists or anyone with back-end skills were mentioned in the list.