Apeiron NFT god Game Unveils own Marketplace, Announces Airdrop Event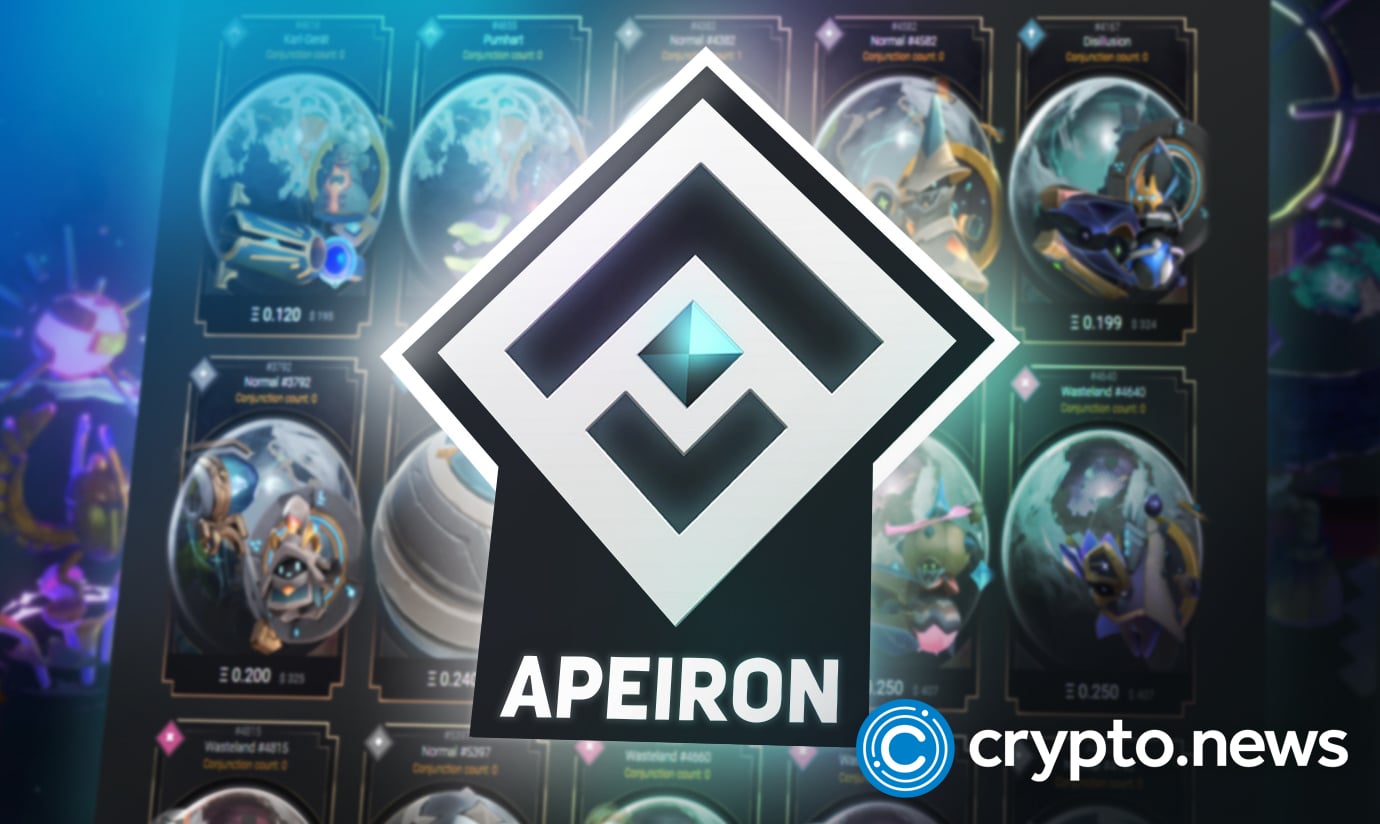 Apeiron has announced the launch of its non-fungible tokens (NFTs) marketplace. The new Apeiron NFT marketplace will enable players to easily sell their Apeiron Planets and other in-game collectibles at prices they deem fit. To commemorate the significant milestone, all users who open an account on Apeiron from September 7 to September 21, 2022, will be eligible to participate in the project's upcoming NFT airdrop event.
Apeiron NFT Marketplace Now Live
Building upon the success of its $17 million seed funding round in April 2022, Apeiron, a play-and-earn metaverse that claims to be the world's first NFT-based god game on the blockchain, has successfully launched its digital collectibles marketplace.
Foonie Magus, the team behind Apeiron, has been hard at work building the necessary in-game infrastructure, and the launch of the marketplace represents a massive milestone for the project.
To commemorate the launch of the new Apeiron NFT marketplace, the team has made it clear that all new users who create an account on Apeiron between September 7, to September 21, 2022, will be eligible to participate in its upcoming exclusive NFT airdrop of the first half of the Battle Demo Pass, dubbed "Solar Fragment." The other half is called the Luna Fragment.
Commenting on the huge milestone, Frank Cheng, Apeiron creator and CEO of Foonie Magus said:
"The launch of our marketplace marks the beginning of a countdown, a countdown to the rebirth of God Games and the dawn of a new paradigm, where quality innovations begin revealing themselves in Web3."
Seamless Apeiron NFT Sales
The team says the new Apeiron Marketplace supports the ecosystem's tri-token system, which is designed to enable players to trade Apeiron Planets at prices they see fit. What's more, the launch also marks a big step toward breeding and staking Apeiron planets, and introducing more features to the game.
Importantly, while Apeiron early birds will have a chance to receive "Solar Fragment" via the airdrop, collecting the other half, Solar Fragment," is only possible through Apeiron community engagement. Players are required to actively follow and participate in Apeiron events on Discord and other social channels to get the second half of the Battle Demo Pass.
"Community members holding both the solar and Luna Fragment can combine them into an Apeiron Battle Demo Pass. Obtaining that Battle Demo Pass is a necessary step to unlocking a brand-new ARPG x card-based battle system launching in October."
The Apeiron play-and-earn NFT-based god game will feature a unique card-based action-adventure combat system combined with simulation gameplay inspired by classic god games such as Populous and Black & White.
Apeiron players will be able to construct planets from above before descending to the ground as an avatar, to solve the mysteries of the universe. The team explained:
"Apeiron players will be able to grow their planet to the point of developmental stagnation, then reset the planetary cycle via an Armageddon Event that will allow for even more advancement and thrilling late-game alliance level GvE and GvG activities."