ApeX Protocol marks 1-year anniversary with milestones and roadmap unveiling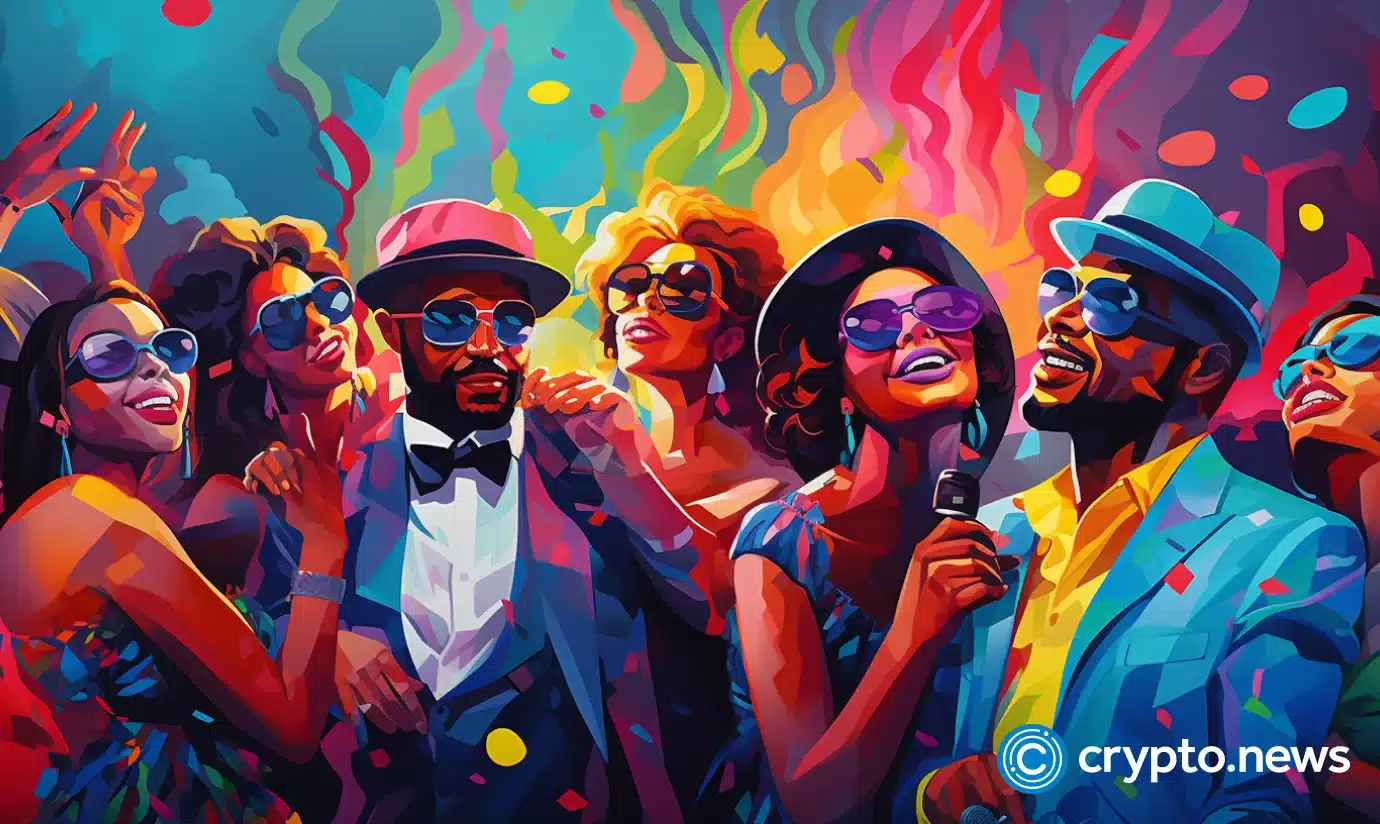 Saint Vincent and, the Grenadines, Nov. 21, 2023, Chainwire
ApeX Protocol, a derivatives decentralized exchange (DEX) that operates on a permissionless and non-custodial basis, is proud to announce its first anniversary.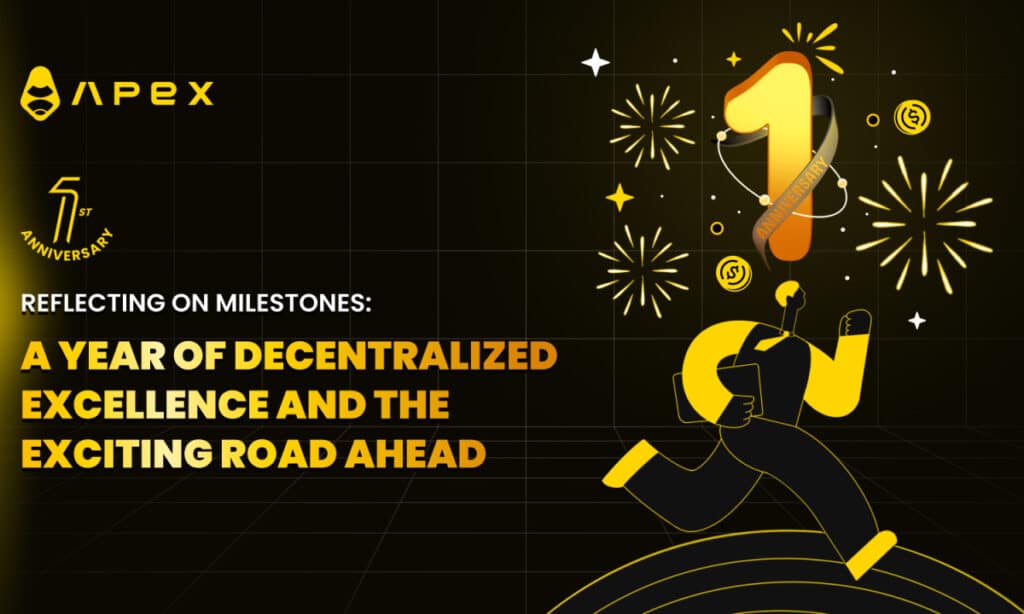 The past year has been marked by notable achievements, strategic partnerships, and roadmap unveilings.
To celebrate this milestone, ApeX is hosting a 2-week celebration with rewards totaling 25,000 USDC and 50,000 APEX.
Accomplishments: decentralized innovation
ApeX provides cross-margined perpetual contracts in USDC and USDT with up to 50x leverage on over 25 trading pairs. The platform has a cumulative trading volume of over $17 billion and over 29,000 traders.
Built on StarkWare's layer-2 scalability engine, StarkEx, and using an order book model, ApeX delivers a secure, efficient, and user-friendly experience.
ApeX has also introduced two passive income solutions with the launch of the Staking program and Smart Liquidity Pool (SLP), a market-making liquidity pool on a decentralized order book DEX.
With an average staking APY of 26.5%, participants have earned over 450,000 USDC via revenue-sharing since the program's inception, actively contributing to the project's success.
With an average APR of 18.85%, SLP allows retail users to access market-making strategies with a minimum $100 deposit and contribute liquidity to the platform while passively earning fees in USDC.
ApeX also introduced the first-ever decentralized and self-custodial trading bot on Telegram.
Moreover, it formed partnerships with market players such as Bybit, Mantle, Arbitrum, and others to expand the ecosystem and enrich user experiences.
Other notable collaborations include teaming up with algorithmic trading software like Astrabit, market research platform X-explore for detecting and preventing wash trading and Sybil attacks, and Oracle network services provider Stork for precise and reliable price data feeds.
Celebrations: 25K USDC and 50K APEX in rewards
To commemorate its first anniversary, ApeX is organizing a two-week celebration with prizes totaling 25,000 USDC and 50,000 APEX.
The festivities include a special anniversary trading competition, triple-boosted staking rewards, engaging social media games, and recognition for community members who have made significant contributions to the platform.
The roadmap
Looking ahead, ApeX is gearing up to introduce more developments:
Web3 social trading: ApeX is expected to progress in social trading with the launch of DIDs, an SBT minting event, and the introduction of copy trading and other social trading tools. These developments are designed to enable better collaboration and success for its users.
Tokenomics updates: ApeX also plans to revamp its tokenomics to enhance the model for the betterment of the community and the overall project value. This restructuring includes three key initiatives.
First, a strategic reduction in the APEX supply from the treasury, initially targeting 10-15% of the total supply;
Second, a buyback and burn mechanism will be introduced to enable APEX holders to seamlessly swap their tokens directly on ApeX;
Lastly, bootstrapping APEX-ETH liquidity pools on DEXs and enabling liquidity providers to share ApeX revenue by earning yields in USDC.
As ApeX celebrates its first year, the journey ahead looks even more promising.
Tekla I, the head of business development at ApeX Protocol, said:
"ApeX's first year has exceeded our expectations, and we're thrilled to continue pushing the boundaries of decentralized finance. This anniversary is a testament to the incredible community that has shaped ApeX into what it is today. Our accomplishments and partnerships showcase collective effort and passion driving decentralized excellence, while our roadmap reflects our commitment to innovation and provides users with a seamless, rewarding trading experience."
ApeX aims to advance decentralized finance (defi) by prioritizing user-centric innovations, forging strategic collaborations, and prioritizing decentralized excellence.
About ApeX
ApeX is a platform that provides cross-margined perpetual contracts for its users. It uses an order book model to offer access to the perpetual swaps market. The platform aims to provide speed, efficiency, and security to traders while maintaining transparency about their preferred derivatives trading assets.
Website | Twitter | Discord | Telegram | Blog
Contact
Mariam
Disclosure: This content is provided by a third party. crypto.news does not endorse any product mentioned on this page. Users must do their own research before taking any actions related to the company.