Aptos Blockchain Adopts Ankr (ANKR) as its RPC Provider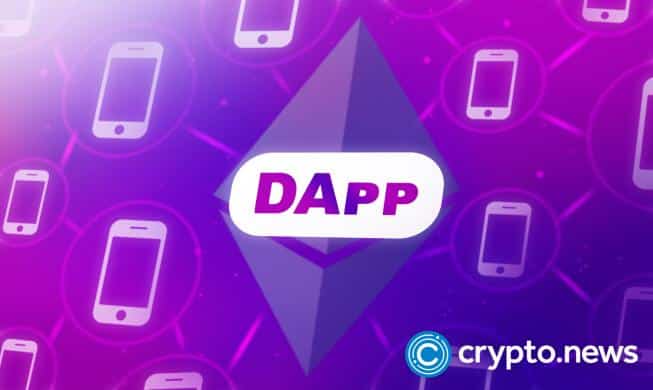 Ankr (ANKR) has become one of the very first Remote Procedure Call (RPC) providers to the Aptos blockchain project. The integration will make it easier for developers to build safe, scalable, and upgradeable decentralized applications (dApps) on the Aptos blockchain.  
Ankr Now Handles Aptos' RPC Requests
Ankr, a leading Web3 infrastructure platform has become one of the first RPC providers to Aptos, a layer-1 blockchain designed to power safe and highly scalable applications.
With the Ankr network now supporting Aptos, developers will be able to access the Aptos Testnet Community and Premium RPC, make request calls, and receive accurate information in return, just like running an Aptos full node.
With the official Aptos mainnet launch just around the corner, the partnership with Ankr will make it possible for developers to start building safe, scalable, and upgradeable dApps on the network. Via RPC requests, dApps communicate and interact with the blockchain.
Built by former members of the now-defunct Meta stablecoin project, Diem, the highly anticipated Aptos network is expected to bring new tech and scalability benefits to Web3. Though still in its test phase, the team says developers building on the Aptos testnet have seen over 160,000 transactions per second (TPS), thanks to promising upgrades like the platform's parallel execution engine called Block-STM.
If all goes as planned, Ankr will roll out additional features, docs, and tools that will enable Web3 devs to streamline dApp development on the Aptos mainnet once it goes live.
Ankr Seeing Increased Adoption
Ankr has been witnessing a significant wave of adoption and the latest partnership with Aptos now makes it an RPC request provider to 19 top blockchain networks including Ethereum, BNB Chain, Solana, Polygon, and Avalanche.
Servicing more than eight billion blockchain requests per day across over 50 Web3 networks, Ankr is among the leading blockchain RPC request providers. Ankr delivers time-tested and high-performance RPC node infrastructure to handle all RPC requests.
Josh Neuroth, Ankr's Head of Product said:
"Ankr is excited to be an early supporter of Aptos with an RPC that now makes it easy for all developers to start building on the ecosystem. This is just the beginning of Ankr's products for the blockchain that will doubtlessly attract more demand ahead of the much-anticipated mainnet launch."
Ankr's Aptos Testnet RPC connects wallets, command-line interfaces, and dApps with the Aptos blockchain. It functions as a messenger that relays on-chain information between Aptos nodes, dApps, and end-users, enabling them to carry out tasks such as transactions and more.
To further strengthen the global Aptos network, Ankr is providing a geographically-distributed and decentralized Aptos RPC composed of various blockchain nodes, to ensure low latency and reliable connections.
Interested developers can now make calls to the Aptos network via Ankr's RPC Service, using the endpoint https://rpc.ankr.com/htttp/aptos_testnet/v1 to call the Aptos chain with the standard EVM JSON RPC methods.
Aptos is written in the Move language, an advanced programming language that solves many of the performance and security challenges plaguing regular layer-1 blockchains networks.