Arbitrum One Integrates Chainlink (LINK) Data Oracles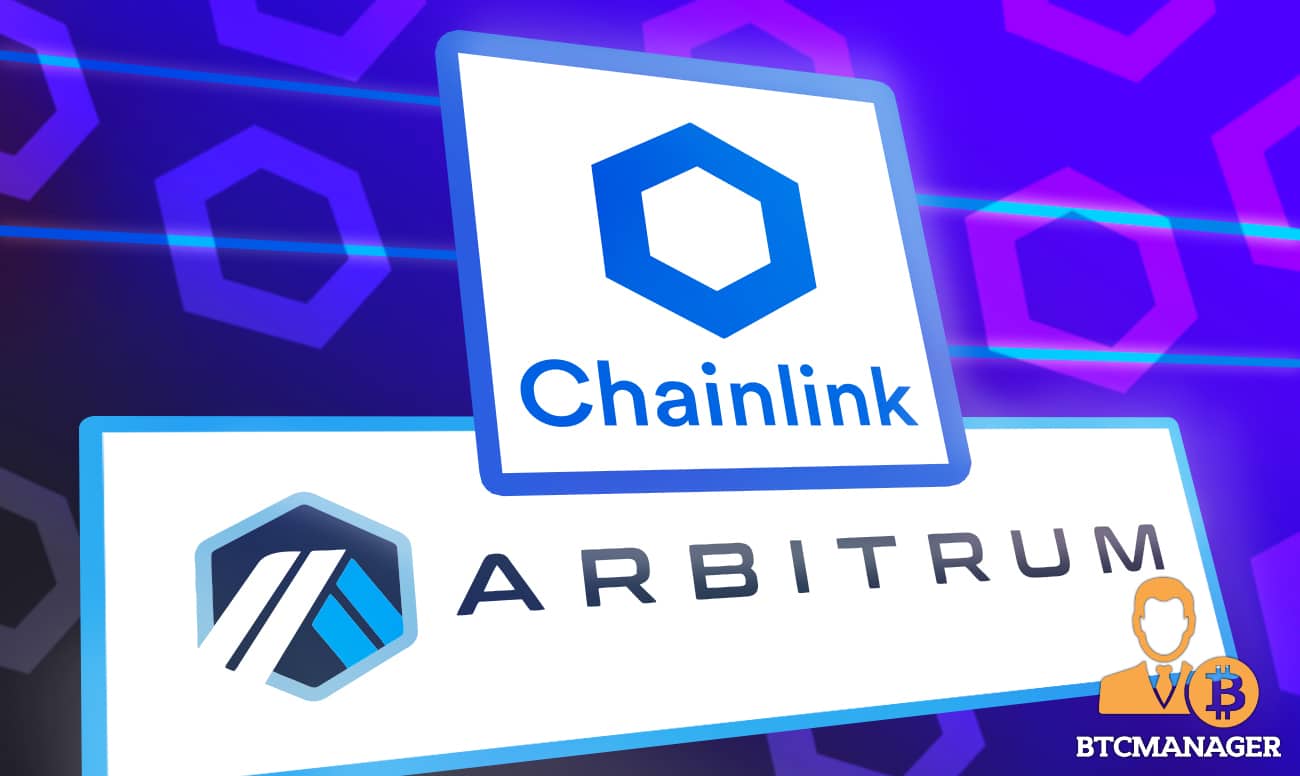 Chainlink data oracles are now running live on Ethereum layer-2 scaling solution Arbitrum One.
Chainlink Data Oracles Integrated with Arbitrum One
Arbitrum One, a fully-featured Optimistic Rollup layer 2 network that facilitates highly scalable and low-cost smart contracts is now running industry-leading Chainlink's data oracles.
The integration of Chainlink data oracles with Arbitrum One means that DeFi applications on the network will now be able to fetch high-quality financial market data directly on-chain to enable money markets, DEXes, options platforms, and algorithmic stablecoins to function smoothly.
The initial integration includes native support for several USD-denominated Chainlink price feeds while there are also plans to introduce support for new price pairs and other types of data feeds.
Notably, a number of leading DeFi platforms such as Aave, MCDEX, and Tracer DAO have already expressed their desire to tap Chainlink's data oracles once they have deployed on the Arbitrum network.
Commenting on the development, Ed Felten, Co-Founder of Offchain Labs, the team responsible for the development of Arbitrum, said:
"Providing smart contract developers on Arbitrum One with native access to Chainlink's oracle networks was crucial to ensure all of the smart contract use cases that exist on the Ethereum blockchain can be seamlessly ported over to Arbitrum with next to zero changes to their Solidity code."
Adding:
"Integrating Chainlink into the Arbitrum One mainnet for secure oracles was an obvious choice given its proven track record and flexible architecture that can support access to any external resource and off-chain computation."
Chainlink Continues to Stride Ahead
In addition to integrating its industry-leading price feeds, Chainlink also plans to offer additional services on Arbitrum One in the future that include Chainlink Verifiable Random Function (CVRF) which offer provably fair random numbers to on-chain gaming dApps and NFTs and Chainlink Proof of Reserve (PoR) that aid in auditing the collateralization of tokenized assets.
Sergey Nazarov, Co-founder of Chainlink said:
"We look forward to helping make Arbitrum One into a data-rich environment, with the native deployment of Chainlink oracles giving Arbitrum developers direct access to Chainlink's frequently updated data feeds, while maintaining an extremely high level of security to enable the creation of more advanced hybrid smart contracts."
In similar news, BTCManager reported on July 22 that Chainlink price feeds were successfully incorporated on the Avalanche (AVAX) mainnet.