Ardana to Launch Initial Stake Pool Offering, Aiming To Boost Stake Pool Diversity on Cardano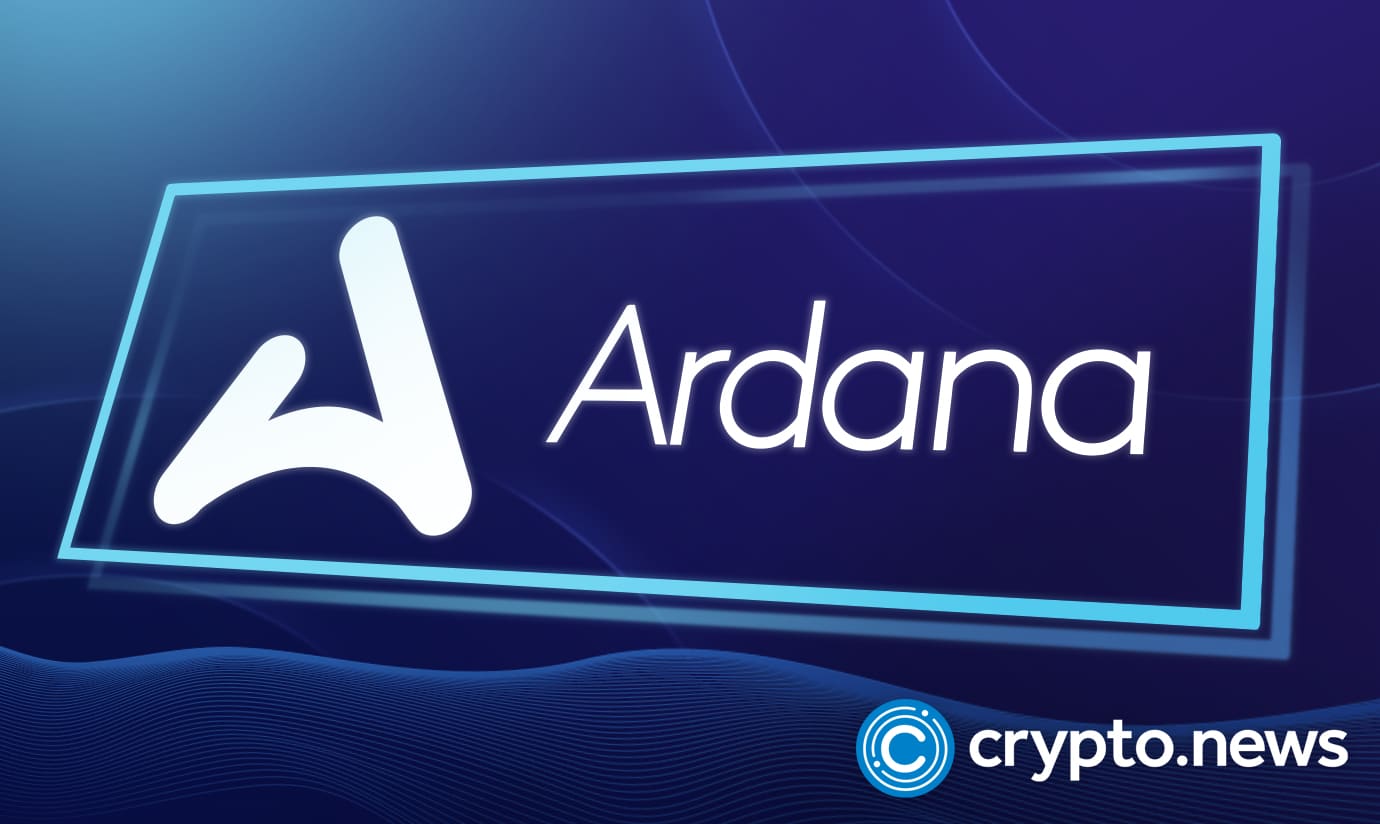 The Cardano-based decentralized stablecoin hub Ardana has announced its upcoming Initial Stake Pool Offering with its native token DANA, in partnership with Ardana Stake Pool Alliance partners.
The ISPO is designed to bring fairer, decentralized incentives to both small and large ASPA member pools, it said in a post on
Medium
. Ardana can be thought of as an all-in-one DeFi ecosystem on the
Cardano blockchain
. It's building a range of DeFi products around its dUSD stablecoin. At present, they include the Danaswap Automated Market Maker DEX and the dUSD lending service. Ardana's ultimate ambition is to enable token exchange on Cardano by providing everything required to bootstrap and maintain any economy on the blockchain. Stake pools are an essential element of a decentralized Cardano. They are primarily responsible for processing transactions and producing blocks on the network, enabling the blockchain to maintain its long-term health and viability. Stake pool operators also allow other users to participate in the Cardano economy and earn rewards without the need to host an active node. Ardana explained it has been worried by the consolidation of
staked ADA
within a limited number of Stake Pool Operators, many of whom operate multiple stake pools. That's a big problem because it means Cardano is becoming less decentralized. Since SPO diversity is critical for decentralization, Ardana's main objective with its ISPO will be to provide fairer incentives for smaller ASPA member pools, it said.
Why Hold An ISPO?
An ISPO is a fundraising model that's unique to Cardano, allowing users to delegate ADA tokens to a stake pool and receive the token of the project they're participating in as a reward. It's different from a traditional Initial Coin Offering (
ICO
) or Initial DEX Offering (
IDO
), where investors basically just exchange their tokens for the project's native coin. Instead, they get to keep hold of their original ADA tokens, but lose the staking rewards they'd normally receive. Ardana says ISPOs have multiple advantages, with the biggest one being that they're more inclusive as anyone with ADA tokens can take part in them. The other benefit is, there's no real risk except the possibility of losing staked rewards, as investors only delegate their coins for a set period of time. In an ICO or IDO, investors are taking a bigger risk as they must spend their coins to receive tokens. ISPOs also ensure investors get early access to their tokens before a product even launches.
Ardana's Goals
With the ISPO, Ardana will provide more incentives to delegators that have "a long-term vision", as opposed to mercenary liquidity providers. They'll receive a higher rate of incentives to reward them for their greater loyalty. While it hasn't yet been specified how the rewards will work, it will likely involve designating an X amount of DANA tokens per epoch, depending on how long delegators commit. Ardana's goal is to ensure smaller ASPA member pools are provided with balanced, decentralized incentives, with one possible model being tiered multipliers similar to MinSwap. What it wants to see is a "well-balanced distribution" in ASPA member pools so they're promoted equally. As part of that initiative, Ardana will attempt to educate pool operators and prevent the largest ones from becoming "oversaturated" by encouraging them to promote growth in other, smaller pools. As such, it said collaboration between the various ASPA member pools will be critical.
"This approach will benefit Ardana and the community as a whole," Ardana's Medium post stated. "We will put the health and security of the ecosystem at the forefront while also finding solutions to empower others." 
Ardana stated anyone looking to participate in its ISPO can delegate their ADA to any one of its ASPA members, for any period of time. Those delegators will then earn rewards based on the quantity and duration of their ADA stake. Ardana also said it will reveal more precise details on the rewards shortly before the ISPO launches. No date has yet been set for the launch.