Argentina: Central Bank Tests Blockchain Settlement Solution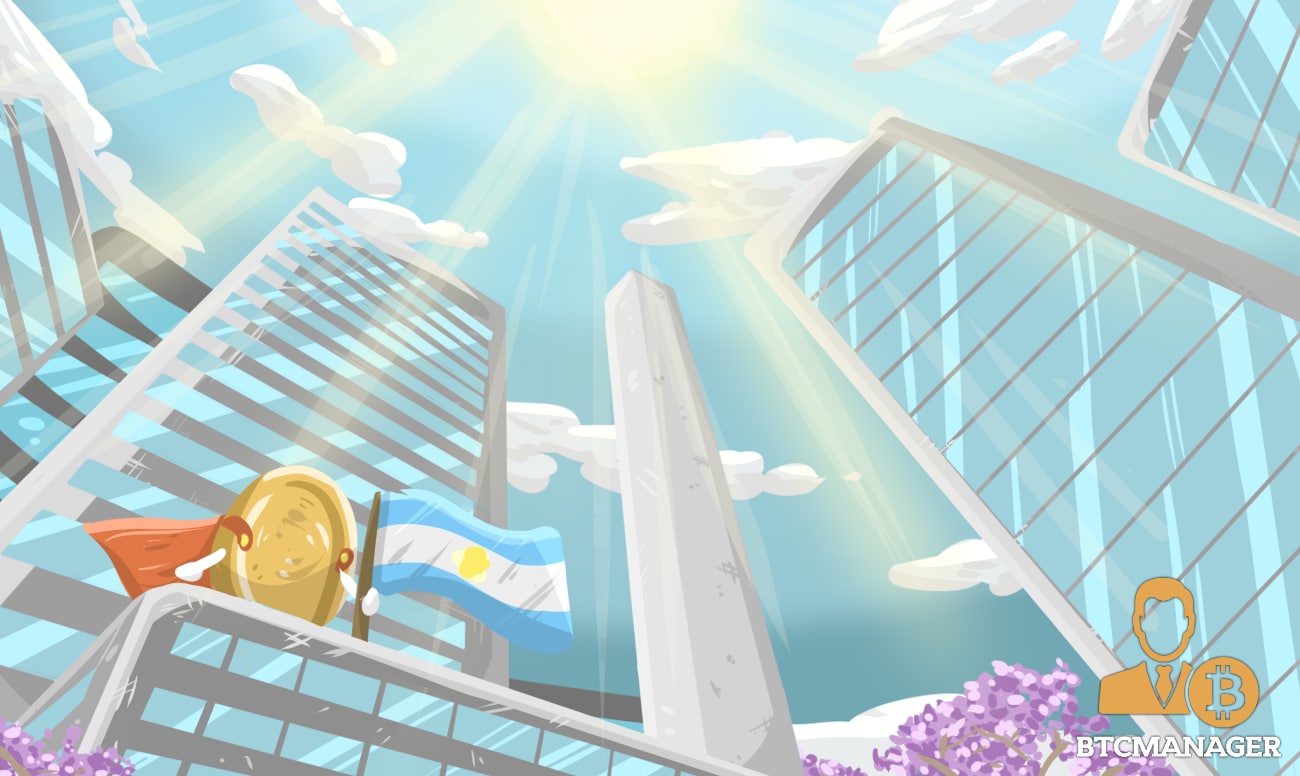 Argentina's central bank in partnership with blockchain development firm IOV Labs is testing out a blockchain-based institutional solution for payment settlement and improved traceability.
Argentina's Central Bank Leverages Blockchain Technology
According to Fintechzoom, South-American blockchain heavyweight IOV Labs has developed a proof-of-concept roadmap based on its RSK Smart Contract. The blockchain developer announced the news via a press release issued on Tuesday (April 21, 2020), revealing that the project is a combined effort with Argentina's top financial institution.
Other stakeholders in the project include major banks in the country such as Santander and BBVA. According to the details of the press statement, the goal is for the Central Bank of Argentina (BCRA) to leverage the institutional blockchain-powered solution in its financial settlement system to improve high-speed fiat transactions and ensure end-to-end traceability.
Commenting on the project, CEO of IOV Labs Diego Gutiérrez Zaldívar remarked:
"Given the worldwide circumstances we face, we want now greater than ever to make use of know-how so as to optimize processes and supply higher providers to our residents."
Zaldívar explained that the BCRA's commitment to leveraging blockchain-powered solutions will drastically improve Argentina's financial system and ensure that the country maintains competitiveness. Zaldívar added that:
"By implementing this sort of platform, the monetary system will have the ability to construct an integral collaborative ecosystem in keeping with the present fashionable technological advances and on par with the world's most progressive monetary methods."
The trial phase for the blockchain network will include participation from the BCRA, other major banks, clearinghouses and a number of financial institutions. Although the solution is yet to be fully deployed, the BCRA believes the project has the potential to lay the groundwork for an alternative clearing system.
Furthermore, Argentina has already started deploying blockchain technology in other sectors of its economy. As previously reported by BTCManager, the country's gas regulator Enargas approved the nationwide deployment of a blockchain-powered natural gas distribution system dubbed 'Gasnet' also developed by IOV Labs.
Central Banks Eyeing DLT Implementation in Banking Sector
Argentina joins the growing list of countries leveraging DLT to optimize settlement processes. Back in August 2019, the Australian Securities Exchange (ASX) reportedly collaborated with cloud infrastructure provider VMware to develop a blockchain-based settlement system dubbed Clearing House Electronic Subregister System (CHESS).
India's central bank introduced DLT to the country's clearing and settlement infrastructure back in December 2019 as it launched the Vajra blockchain network developed by the National Payments Corridor of India (NCPI).
As at press time, it's unclear whether or not Argentina's central bank plans to utilize the blockchain project as a foundation for developing its own CBDC. As central institutions continue to chase their respective government-backed digital currencies, there is a possibility that Argentina could be joining the race.
In other reports, China has deployed its national digital currency is some capacity. The People's Bank of China (PBOC) announced back on Thursday (April 16, 2020) that government employees in the Xiangcheng District of Suzhou would receive 50% of their transportation subsidies in DCEP.