Argentine Central Bank Bars Banks from Handling Crypto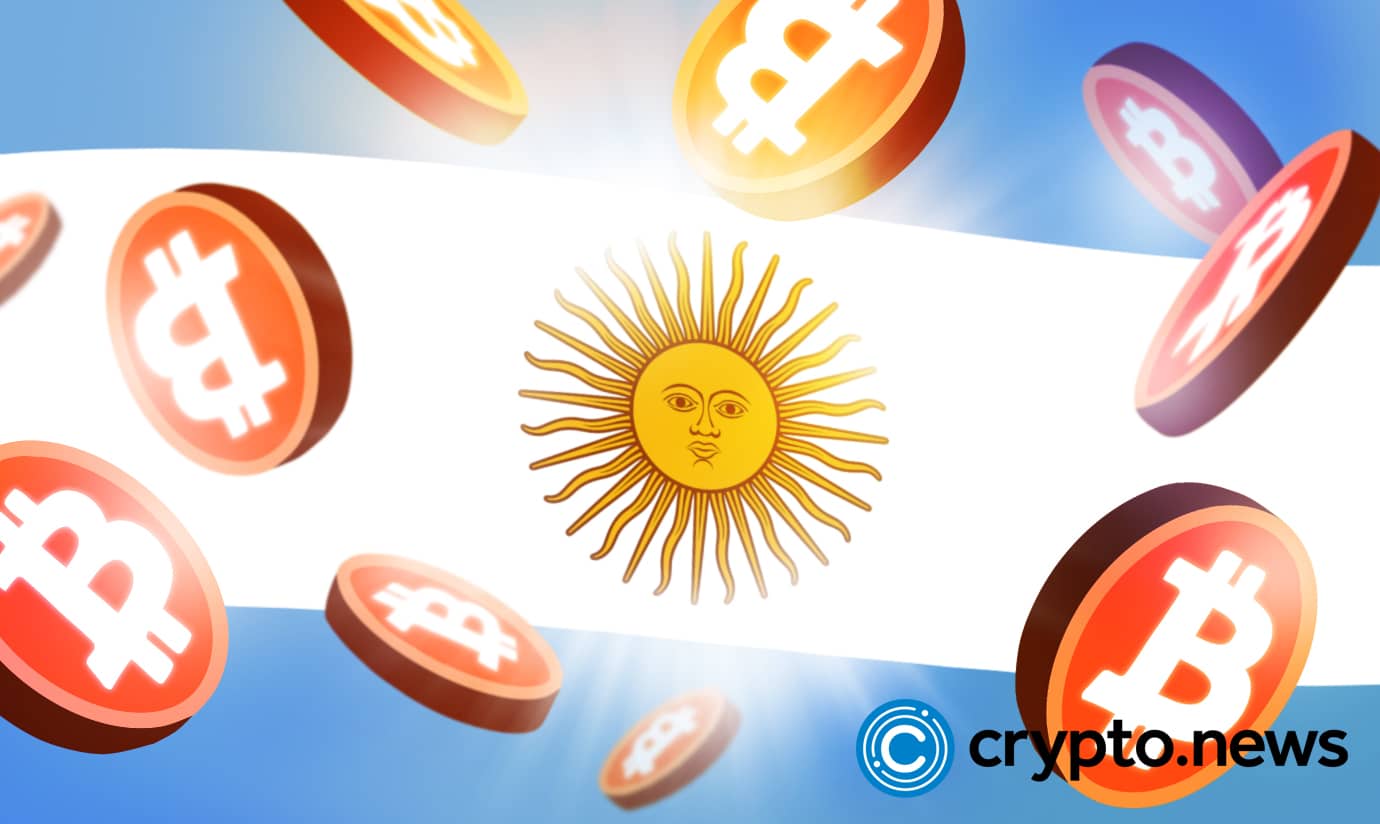 Argentina's apex bank, the Central Bank of the Argentine Republic (BCRA) made it clear via a statement on May 5, 2022, that financial institutions are not allowed to directly handle crypto transactions for clients or offer digital assets trading services to customers. The country recently signed a debt refinancing agreement with the IMF that discourages bitcoin (BTC) adoption.
BCRA Bars Banks from Facilitating Crypto Transactions
Barely 48-hours after two of Argentina's top lenders integrated crypto into their processes, to make it easier for Argentines to buy bitcoin and other cryptoassets right from their bank accounts, the Central Bank of the Argentine Republic (BCRA) has officially barred local financial institutions from handling digital assets transactions.
Per a statement by the 87-year-old apex bank, financial institutions under its purview are not allowed to offer their clients crypto-related products and services, as they are not regulated by the BCRA. The organization claims the measure is aimed at curtailing the risks associated with crypto.
"Financial entities may not carry out or facilitate their clients to carry out operations with digital assets, including crypto assets and those whose yields are determined based on the variations that they register, that is not regulated by the national authority and authorized by the Central Bank of the Argentine Republic (BCRA)," stated the bank.

"The measure ordered by the Board of Directors of the BCRA seeks to mitigate the risks associated with operations with these assets that could be generated for users of financial services and for the financial system as a whole," it added.
Bitcoin Remains a Lifeline for Argentines
The BCRA and the National Securities Commission (CNV) define cryptocurrencies as digital representations of value that can be stored or transferred electronically using distributed ledger technology (DLT).
Last May, both entities jointly published an article aimed at discouraging the masses from investing in crypto, by highlighting its volatility risks, while also claiming that digital assets are tools for money laundering. Despite this, crypto has continued to gain traction in the region.
With a population of just over 46 million, Argentina's inflation rate of 55.10 percent is the seventh-highest in the world. This has made the people actively adopt bitcoin and other cryptocurrencies.
As of January 2022, Argentina's debt with the International Monetary Fund (IMF) was around $19 billion. However, in March 2022, the Argentine government inked a debt restructuring deal with the IMF, and the latter approved an Extended Fund Facility (EFF) of $44 billion for the country.
"The program seeks to durably address persistent high inflation through a multi-pronged strategy involving a reduction of monetary financing of the fiscal deficit, and a new framework for monetary policy implementation to deliver positive real interest rates to support domestic financing, that combined with other measures, will help to promote a steady decline in inflation over time," declared the IMF at the time.
As part of the deal, the IMF reportedly mandated Argentine authorities to implement measures that discourage crypto's use and adoption by residents. With the latest BCRA directive, Argentines will resort to peer-to-peer crypto trading channels, as banks will no longer facilitate crypto transactions.
A the time of writing, the price of bitcoin (BTC) is down by 9.16 percent, trading around $35,871, with a market cap of $682.29 billion, according to CoinMarketCap.