Two Leading Argentine Banks Add Support for Bitcoin and Altcoins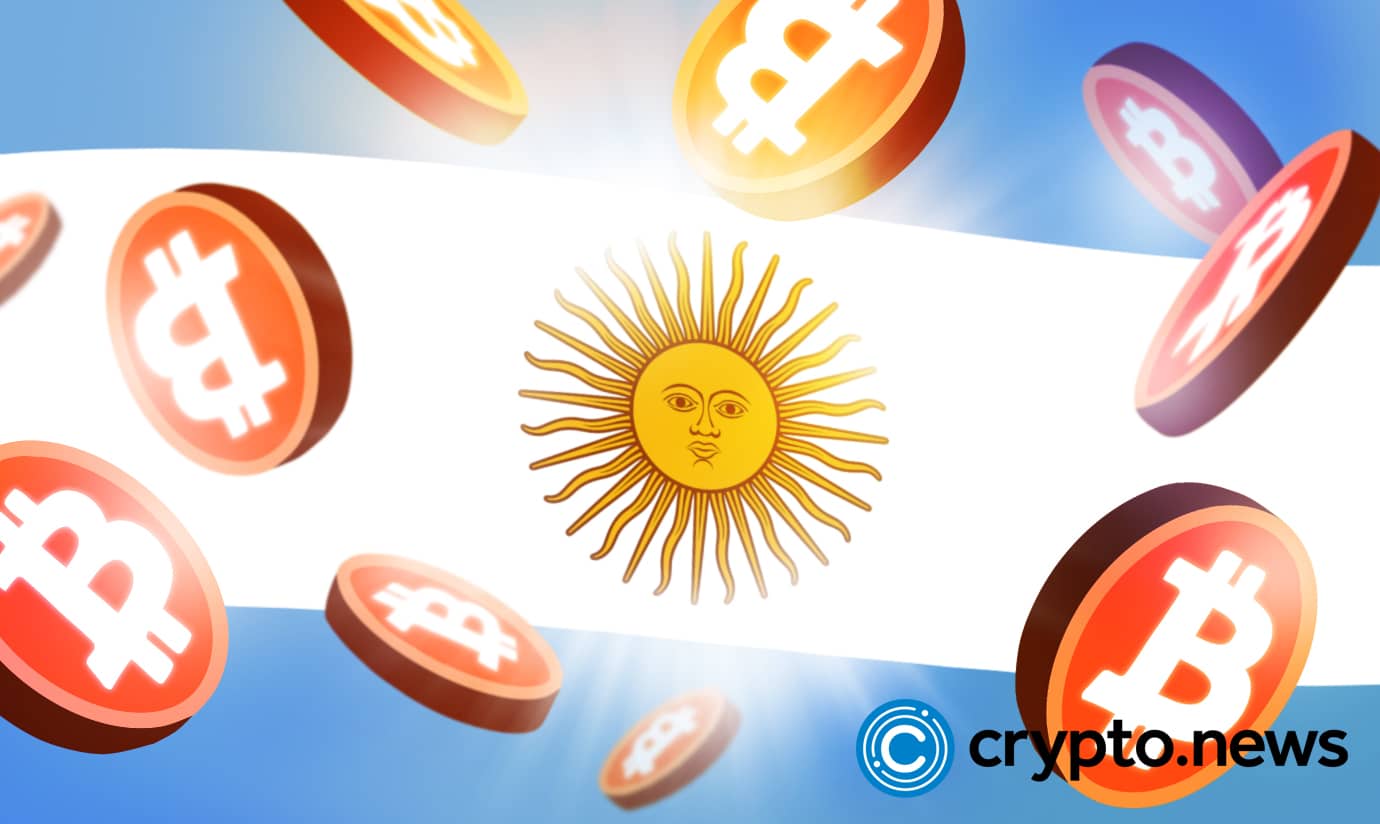 Argentina's Banco Galicia and Brubank SAU have added support for bitcoin (BTC), ether (ETH), and USD Coin (USDC), enabling customers to purchase the digital assets with the Argentine peso right from their bank accounts, according to a Bloomberg report on May 2, 2022.
Argentina's Top Lenders Integrate Crypto
Banco Galicia, the largest privately-owned lender in Argentina, and Brubank SAU, a digital bank and financial technology (fintech) company, have integrated cryptocurrency into their operations, helping customers facilitate crypto purchases right from their bank accounts.
Per sources close to the matter, Banco Galicia recently conducted a survey and found out that an impressive 60 percent of its customers are interested in bitcoin (BTC) and other cryptocurrencies, and how to gain direct access to them via their regular bank accounts.
"This motivated us to push this project. The youth is the group that asks for this the most," said Ariel Sanchez, manager of investment products, and Nicolas de Giovanni, senior product manager at Banco Galicia.
Bitcoin Giving Argentines a Lifeline
With an inflation rate of 55.10 percent as of March 2022, Argentina has the seventh-highest inflation rate in the world, only dwarfed by impoverished nations like Venezuela, Sudan, Lebanon, Syria, Surinam, and Zimbabwe.
Over the years, Argentines have been actively exploring bitcoin and the underlying distributed ledger technology (DLT), making the Latin American nation one of the top countries in the world in terms of crypto adoption. Since mid-2021, the Argentine crypto mining industry has been booming, thanks to electricity subsidies offered by the government.
While proponents see Argentina's affinity for crypto as a forward-thinking move, this hasn't gone down well with financial organizations such as the International Monetary Fund (IMF), which sees the revolutionary digital assets as a serious threat.
In March 2022, reports emerged that the IMF has signed a foreign debt refinancing agreement with the Argentine government and part of the deal requires the country's authorities to desist from adopting bitcoin, while also discouraging its use within its shores – a move that has attracted criticisms from some quarters, including Bitcoin Argentina.
"We are convinced that the way forward is not disincentives or prohibition, but to work in a coordinated manner with the private and public sectors to take advantage of the potential of decentralized finance (DeFi). We are concerned that the authorities are agreeing to discourage a technology that has already been massively adopted by the population itself instead of unlocking its potential to address historical problems," declared Javier Madariaga, executive director of Bitcoin Argentina at the time.
Despite the IMF's recent crypto-stifling deal with the government, Argentines remain bullish on crypto, as Serodina, a tiny town of 6,000 people in the Santa Fe Province of the country, has turned to bitcoin mining, in a bid to raise funds for its rail infrastructure upgrade.
At the moment, only a handful of sovereign nations, including El Salvador and the Central African Republic have officially made bitcoin (BTC) a legal tender, with Brazil also on the verge of implementing its Bitcoin Law.
At the time of writing, the price of bitcoin (BTC) is hovering around $38,450, with a market cap of $732.16 billion, according to CoinMarketCap.