Argentine Port Taps Blockchain Technology for Increased Efficiency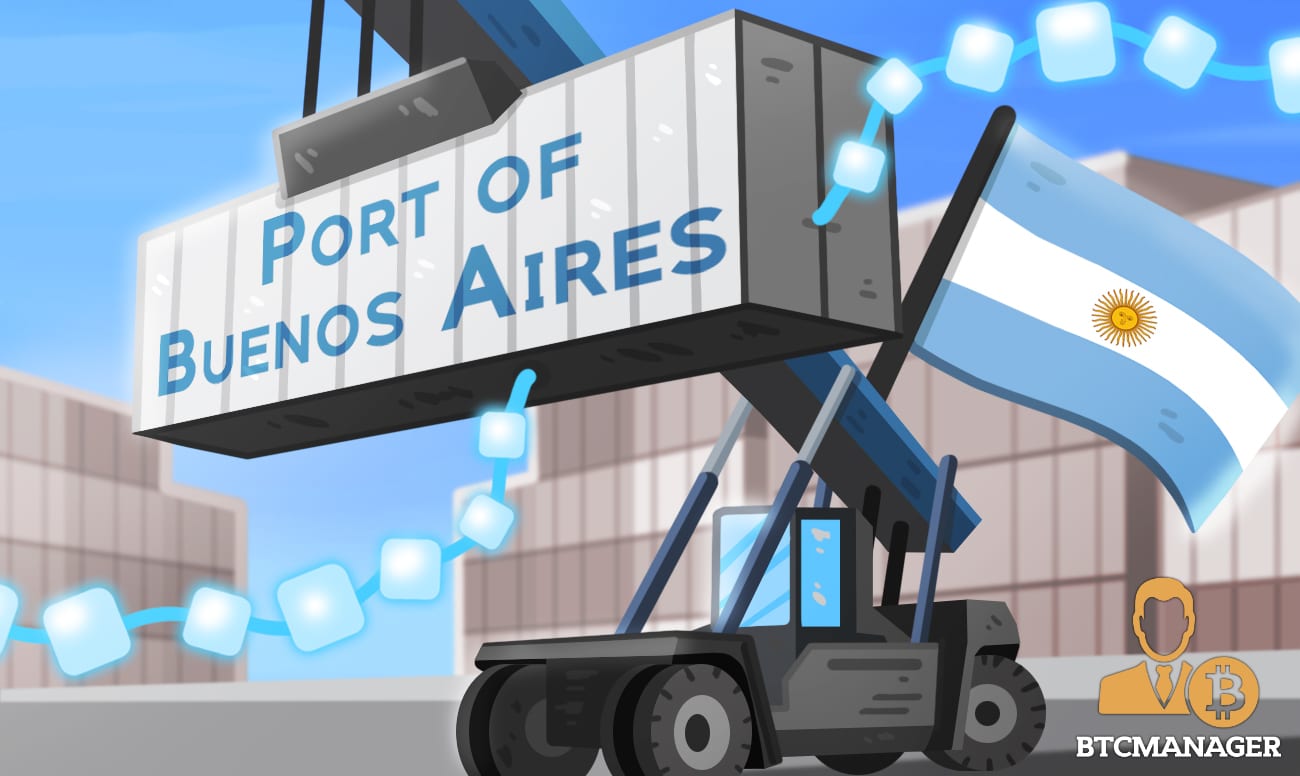 Argentina's General Port Administration (AGP) is looking to integrate distributed ledger technology (DLT) into the operations of the Port of Buenos Aires, in a bid to foster transparency and efficiency. 
Port of Bueno Aires Eyes Blockchain Technology
The General Port Administration (AGP), an agency under the Argentine Ministry of Transportation, has floated a tender to integrate blockchain technology into the existing Electronic Document Exchange platform being used by the Port of Buenos Aires.
Dubbed e-PuertoBUE, the platform has been facilitating all manner of electronic logistics transactions in the Buenos Aires Port over the years. 
Founded as far back as 1580 by the Spanish navy, the Port of Buenos Aires is the major maritime port in Argentina, with an annual container volume of over 1.49 million TEU (twenty-foot equivalent unit). 
The AGP says multiple upgrades have been carried out on the e-PueroBUE platform in recent times, however, the integration of blockchain is the most innovative move so far and it believes the technology would usher in numerous benefits for players in the industry.
Fostering Transparency 
Notably, the AGP has made it clear that the resolution 8/2021 published in the port's Official Gazette, specifies that the platform to be built must be highly secure, support interoperability and traceability, while also making it possible for actors to share information in real-time.
The team says the proposed blockchain-based system meets all the requirements of the Official Gazette, as it comes with new documentary processes that will ensure accurate and tamper-proof recording of key activities in the port, including services to ships, Dangerous Goods Declaration process, Electronic Free Debt and more.
While the exact blockchain network to be adopted for the e-PuertoBUE upgrade remains unclear at the moment, the team says it firmly believes blockchain technology will bring about improved speed and efficiency in port processes, especially through automation, reduction of paperwork, supporting global carbon emission reduction requirements and more.
"The modernization of e-PuertoBUE will place the Port of Buenos Aires as a pioneer in the use of these disruptive technologies, within the framework of the Transport Modernization Project being carried out by Argentina's Ministry of Transport," declared the AGP.
The immutability feature of blockchain has made it a solution of choice for players in the logistics, supply chain, and other industries across the globe.
Earlier in June, BTCManager reported that China's Ministry of Transportation is now putting preparations in top gear to adopt DLT for securing shipping containers.