Arweave to Store Instagram's NFTs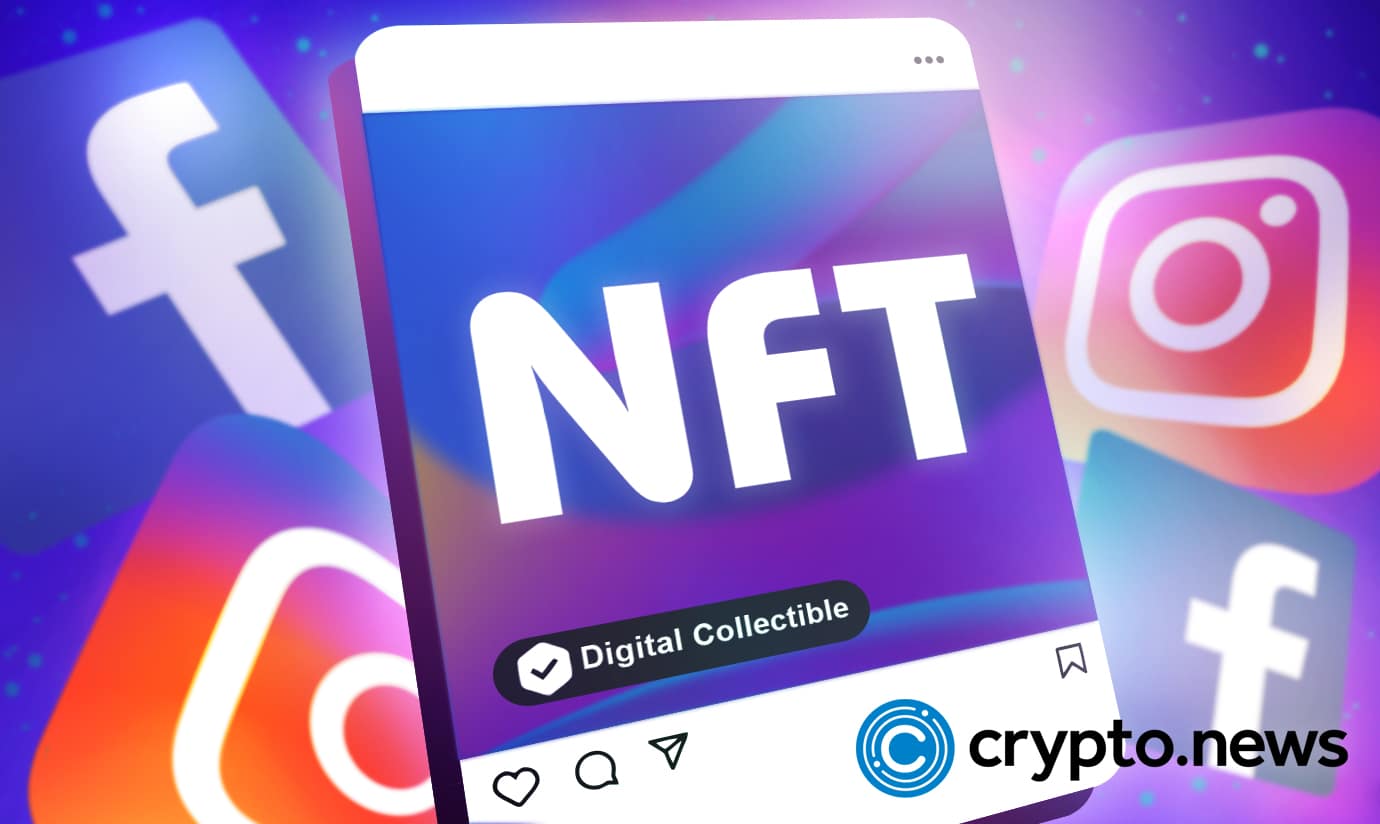 London-based decentralized storage network (DCN), Arweave has unveiled a new partnership with Meta, an American multinational tech firm, for Instagram users to store non-fungible tokens (NFTs) on its network. Arweave announced the new pact on November 2, 2022.
Meta's integration of Arweave for NFT Storage was first announced by the protocol's CEO and co-founder, Sam Williams, on Twitter.
With its new alliance with Meta, Arweave promises to ensure data permanence on Meta's Instagram platform. Announcing the pact, Arweave also tweeted:
"Happy to announce that Meta is now utilizing Arweave for the storage of their creator's digital collectibles on Instagram! Bringing data permanence to the giants of web2!"
Meta Is Making Instagram an NFT Marketplace; Meta's Creator Week
Stephane Kasriel, head of Commerce and Financial technology at Meta, has signaled Meta's major Web3 expansions on Instagram by rolling out NFT storage infrastructure in collaboration with Arweave.
Declaring Meta's Creator Week, Kasriel announced that his organization is set to launch "a bunch of new tools to help creators build their businesses, including a way to make and sell digital collectibles (NFTs) right on Instagram". To begin its social media Web3 advancements, Meta's new tools, including Arweave NFT storage, will initially be rolled out on the Polygon.
According to Kasriel, Meta is also expanding the types of collectibles its users can display on Instagram, including videos. The leading tech firm will be adding support for the second largest blockchain, Solana and Phantom.
In addition to blockchain-related advancements, Meta is expanding access to Instagram subscriptions, introducing gifting on Instagram Reels and adding new ways for people to support creators using Facebook Stars. Meta believes that all these are geared towards helping creators on Instagram "make a living".
According to Kasriel, Blockchain has a role in achieving this goal because it can enable entirely new business models for creators that will afford them more control over their work and audiences and how they monetize. However, for blockchain to truly boost economic opportunity for creators, Kasriel believes it needs to be easier to use.
She tweeted:
"By introducing NFTs natively on Instagram, we hope to achieve this and facilitate new forms of connection between billions of people & their favorite creators. I wrote more about why we're betting on blockchain to help grow the creator economy here."
Arweave's AR Token Spikes 60% Post Collaboration
Since announcing its collaboration with Meta, Arweave's token, the AR has witnessed a significant price hike. Less than 24 hours after the pact news aired, AR saw about 60% gains to lead the top 100 tokens. A local top of $17.85 was hit at 03:30 (UTC) on Nov. 3, leading to a gradual trickle-down to $16.26 as of press time.
Meta also announced a new partnership with Polygon for minting and selling NFTs on the Instagram platform at zero cost. However, Stephane Kasriel, said fees will apply after 2024. According to him, creators will soon be able to make their own digital collectibles on Instagram and sell them to fans on and off Instagram.