Asia's Bluejay Finance Raises $2.9 Million for Capital-efficient Multi-Currency Stablecoin Protocol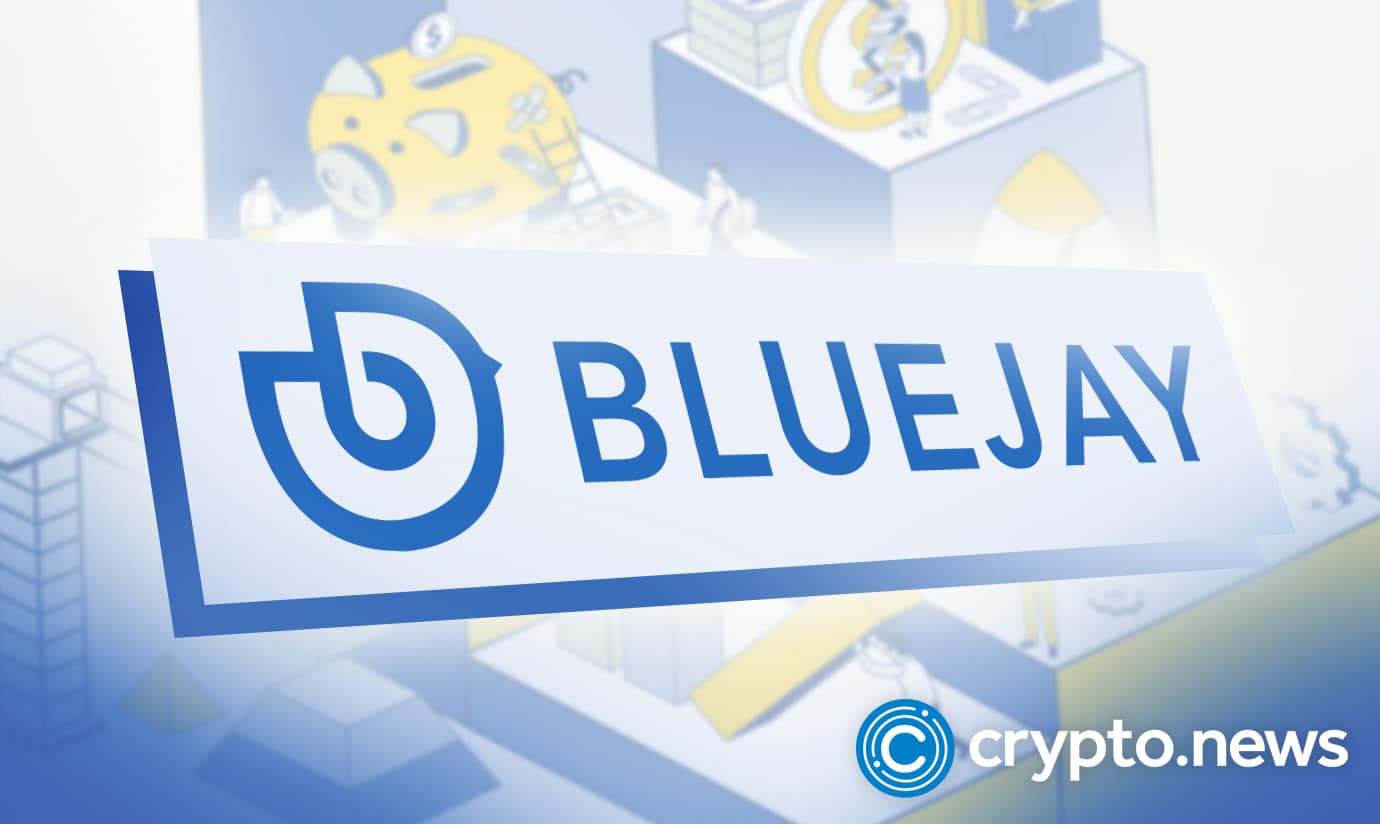 Bluejay Finance announced on July 20, 2022, that it has raised $2.9 million in funding from Zee Prime Capital, C2 Ventures, Stake Capital Group, and more. The team says the funds will be used for team development and stablecoins deployment. 
Bluejay Finance Secures $2.9 Million in Funding
Bluejay Finance, a project that claims to be building a capital-efficient decentralized protocol for the issuance of stablecoins pegged to real-world currencies other than the United States dollar, has secured $2.9 million in funding from various VC firms and decentralized autonomous organizations including Zee Prime Capital, C2 Ventures, Stake Capital Group, RNR Capital, Daedalus Angels, Moonlanding Ventures, Oval Ventures, Ribbon Finance, Flux, Voltz and Alpha Venture DAO.
Bluejay Finance, which was established in 2021, aims to break the monopoly of the USD in the decentralized finance (DeFi) space by building a robust protocol that will support the creation of more stablecoins pegged to fiat currencies like the Philippines peso, the Singapore dollar, and others.
Sherry Jiang, founder of Bluejay Finance said:
"DeFi summer was the first wave of innovation, driven by yield farming. Despite the current state of the markets right now, we are incredibly bullish that the next cycle will be driven by sustainable, real use cases that solve a true need. Therefore, Bluejay remains focused on building products and partnerships that will enable these sustainable use cases of stablecoins and bring in the next billion users into DeFi."
Fostering Financial Inclusion with Asia-focused Stablecoins
The team says one of its key objectives is to foster financial inclusion in Asia, where it is estimated that 60 percent of Southeast Asians are underbanked or unbanked, and 70 percent of the region's workforce have no bank accounts.
Bluejay Finance says it strongly believes that stablecoins have a major role to play in the future of financial services in Asia and as such, it is now quite crucial to create stablecoins pegged to Asian currencies rather than the USD, to make life easier for decentralized finance (DeFi) market participants in the region by minimizing currency exchange risks, while also making payments and access to capital hassle-free and more efficient.
Julien Bouteloup, founder of Stake Capital Group said:
"Over the course of the past few years, stablecoins have proven to be a fundamental primitive within DeFi. However, most stablecoins have revolved around the US dollar. For crypto to branch into use cases like real-world payments and money markets, it needs to have stablecoins that people in local economies can seamlessly transact with, such as the euro and Singapore dollar. Bluejay is positioned to address this need, which will only continue to grow as DeFi matures."
Bluejay Finance plans to use the raised funds for team development and the creation of Asian stablecoins pegged to the Singapore dollar and Philippine peso. These stablecoins will be available in both centralized and decentralized exchanges, enabling investors in the region to have a more inclusive, locally-familiar medium of exchange that limits foreign exchange risks and fees.
Bluejay Finance recently announced its partnership with Silta Finance, a project focused on sustainable real-world assets and is looking to ink more partnership deals with other firms in the coming months.