ASICS Collaborates With STEPN to Launch $200 Running Shoes on Solana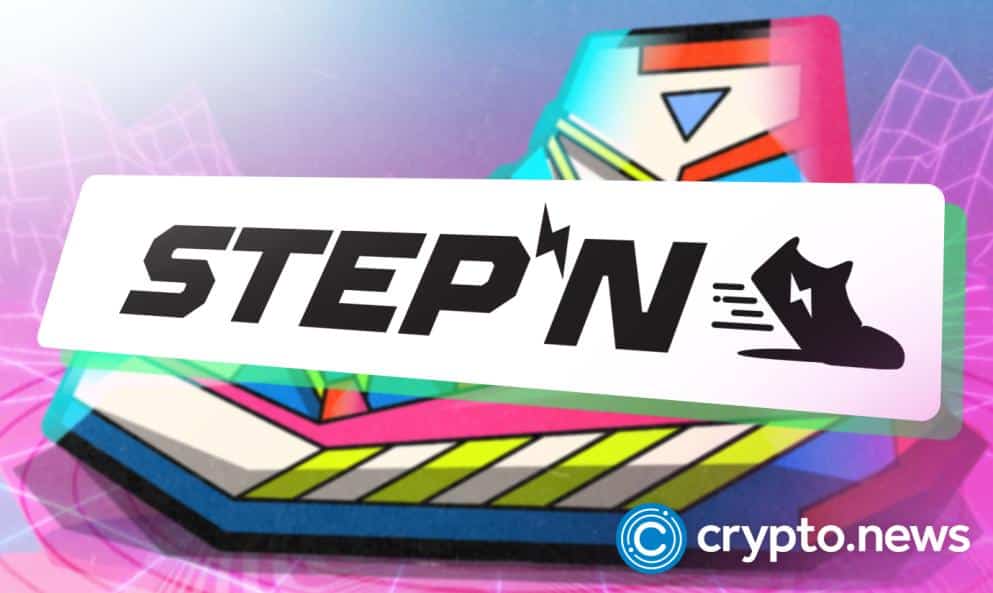 ASICS has announced teaming up with STEPN to launch the new ASICS x Solana UI Collection. The physical shoes can be ordered using USDC on Solana Pay.
ASICS Launches New Shoes for Solana Ecosystem
ASICS, a Japanese sportswear manufacturer, has announced the launch of the ASICS X SOLANA UI Collection. The new collection includes custom-made, limited-run GT-2000 11 running shoes, as well as the opportunity to win a limited edition ASICS x STEPN GT-2000 NFT.
According to ASICS, the GT-2000 11 shoes will be available for pre-order for a limited time from November 4 to November 8. The shoes will cost $200 in USDC via Solana Pay and come in two design options: "light mode" and "dark mode," with the Solana-inspired design representing the balance of computers and phones with physical activity.
Customers will receive an ASICS Badge NFT with the purchase of their shoes. This digital collectible will allow holders to gain access to future ASICS rewards and experiences.
Joe Pace, Director of Web3 and Digital Goods at ASICS, stated:
"The launch of the ASICS x Solana UI Collection is a major step forward for ASICS Web3 commerce. We're proud to leverage Solana Pay and partner with STEPN to help us scale our mission to inspire the global Web3 community to create healthy habits with our products."
Solana, which CoinMarketCap ranks as the tenth largest blockchain by market capitalization, is a popular competitor to the much larger Ethereum network due to its high speed and low cost. The two blockchains have become even more competitive since Ethereum completed its long-awaited merge to a proof-of-stake consensus algorithm earlier this year.
According to Josh Fried, Head of Payments Business Development at Solana Labs, by utilizing USDC payments on Solana Pay, ASICS is breaking down geographical boundaries to facilitate global transactions and demonstrating just how far Web3 commerce has come.
Fried noted:
"As a first mover in this space, ASICS is leading the industry by showing how customers and brands can come together around tokengated experiences that provide ongoing e-benefits to both sides."
STEPN Losing Favor
Launched in 2021 by app developer FindSatoshi Lab, STEPN is a smartphone app based on Ethereum competitor Solana that allows users to make money by walking, jogging, or running. Users who don NFT sneakers can earn in-game tokens through activities like walking, jogging, and running, which can then be used to mint new sneakers.
On November 1, FindSatoshi Lab announced the launch of Mooar, a multichain NFT marketplace that supports NFTs minted on Solana and Ethereum. The marketplace, as decided by GMT token holders, will also assist additional NFTs from both blockchains and will have a dedicated launchpad for implementing new works from outside artists.
The MOOAR launch was part of STEPN's effort to shift focus away from the failing P2E gaming site. According to Dune Analytics, the move-to-earn project's monthly active clients dropped by 88% from May. Furthermore, STEPN had 83,702 monthly active users at the end of October. Since peaking in May, the metric has been steadily declining.
Nonetheless, the extended downside of the move-to-earn network resulted in a drop in the number of newly minted shoes. Between the final session of September and the last session of October, daily production of new sneakers on STEPN dropped by 85 %.