Assessing Shiba Inu and Dogecoin alternatives, focus on NuggetRush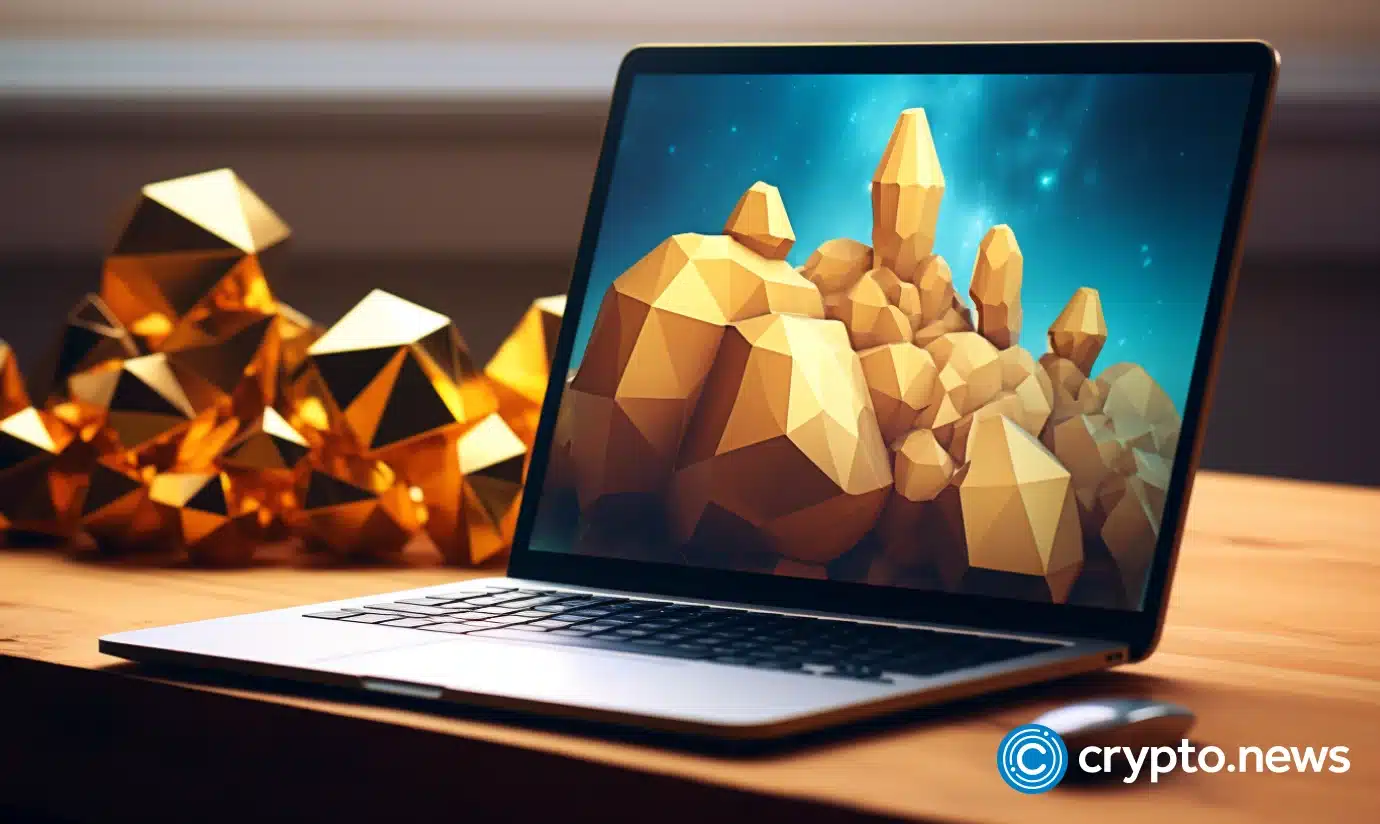 Shibarium's recent performance disappoints the Shiba Inu (SHIB) community.
Demand for Dogecoin (DOGE) Futures rising in November.
NuggetRush (NUGX) offers new utilities in the memecoin scene
The Shibarium network has shown a lackluster performance, sparking concerns among analysts that its popularity may be waning. In contrast, Dogecoin (DOGE) has experienced a recent surge in open interest, surpassing both Bitcoin and Ethereum. Meanwhile, there is growing optimism among analysts regarding NuggetRush (NUGX). Over 30 million have been sold in the ongoing presale. 
Shiba Inu disappointed by the underwhelming Shibarium metrics
Shiba Inu introduced Shibarium on Aug. 28, and the layer-2 network completed a million transactions within its first month.
However, the community is now concerned as Shibarium's daily transactions are down to approximately 9,470 on Nov. 6.
Despite Shibarium's network activity decline, SHIB prices have been firm in the past few weeks. 
On Oct. 10, SHIB was changing hands at $0.000006898; by Nov. 7, it had risen by 19.0% to $0.00000821.
Initially expected to drive Shiba Inu's position in decentralized finance (defi), Shibarium's current state raises questions on whether it can reclaim its September peak.
Given the disappointment surrounding Shibarium, some SHIB holders are hopeful that recent token burns may support prices.
Shiba Inu has responded to Shibarium's underwhelming performance by intensifying token burns.
Analysts suggest this strategy could drive SHIB prices by 19.1% to $0.00009782 in the days ahead.
NuggetRush (NUGX): P2E Meme Game Offers Innovative NFT Staking
NuggetRush offers a non-fungible token (NFT) staking feature. As a play-to-earn (P2E) project, NuggetRush allows users to stake characters and other rare NFTs, rewarding users.
Players can engage in mining challenges within mineral-rich terrains. Custom avatars, created by players, assist in the mining adventure, requiring them to initiate and manage profitable mining operations.
Players commence with basic machinery and a few experienced miners, progressing to receive rewards such as enhanced mining equipment, additional character NFTs, and in-game currency upon completing mining quests. 
Investment in-game currency into advanced machinery and improving miner skills directly amplifies mining efficiency, increasing potential rewards.
Additionally, players can sell upgraded players and machinery at higher prices on the marketplace.
Analysts suggest that incorporating NFT staking is a significant factor contributing to the rapid growth of NuggetRush's blockchain ICO.
Since the start of the presale, NuggetRush has sold over 30 million NUGX. Notably, the token price is now up by 20% from stage 1 and will increase by 8.3% in the next round.
NUGX is expected to list at around the $0.020 mark.
Dogecoin open futures dominate market
Velo data shows Dogecoin's open futures have risen from Nov. 1, outperforming Bitcoin and Ethereum.
The data reveals a 14.6% increase in Dogecoin's open interest, reaching $328 million. This report highlights Dogecoin's recent bullish trend, driven by the anticipation surrounding potential approvals of spot Bitcoin exchange-traded funds (ETFs).
On Nov. 1, DOGE was trading at $0.0688. By Nov. 7, it was up 6.8% to $0.0735 as open interest rose in tandem. Despite Dogecoin's recent recovery, meme coins, in general, are on a downtrend.
Since January, Dogecoin has shaved approximately $2 billion in market capitalization. Nevertheless, rising investor sentiment may support prices, even driving it to $0.0853 by the end of the year.
Visit the NuggetRush presale website
Disclosure: This content is provided by a third party. crypto.news does not endorse any product mentioned on this page. Users must do their own research before taking any actions related to the company.