Assessing the synergy of NuggetRush, Polkadot, and Ethereum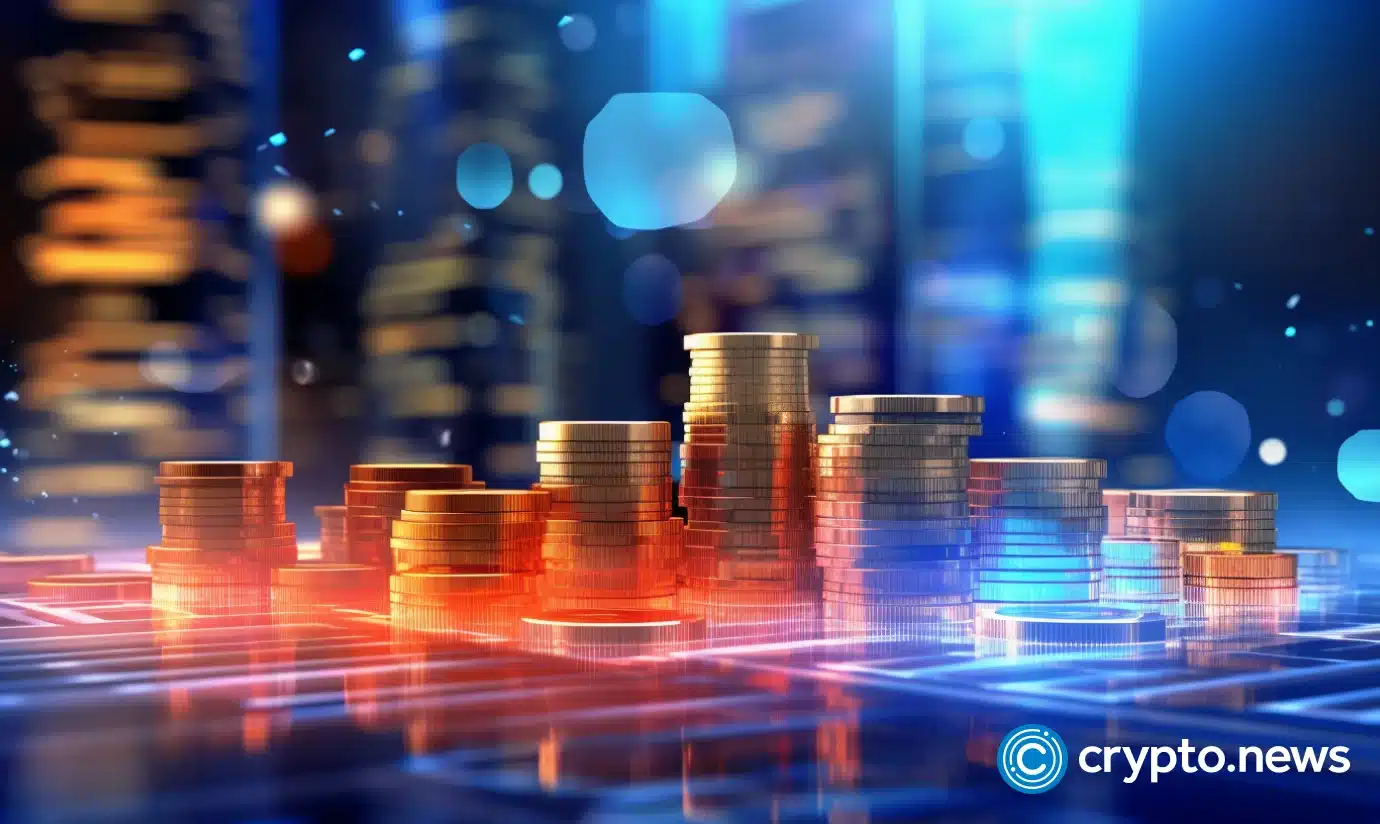 NuggetRush's utilities and growth potential boost meme coin
Parity Technologies aims to decentralize Polkadot
Crypto whales selling ETH in 2023.
NuggetRush (NUGX), a project with solid fundamentals and meme coin potential, can be explored. Polkadot's (DOT) decentralization shift, Ethereum (ETH) whale behavior, and market trends can also offer insights for investors. NuggetRush creators are bullish on NUGX, expecting price increases on launch. 
NuggetRush adds utility to meme coins
NuggetRush's fundamentals and low market capitalization can support growth in the long haul. This could explain why experts are bullish on NUGX.
While its memetic appeal has attracted a dedicated following, NuggetRush will be primarily driven by its play-to-earn (P2E) functionality. As a P2E meme coin, NUGX, its native utility and governance token, will serve as the backbone of the gaming ecosystem.
In addition to offering opportunities for artisanal miners in underdeveloped areas, NuggetRush is a player-driven non-fungible token (NFT) marketplace that can offer exclusive benefits. To illustrate, RUSHGEM NFTs can be exchanged for real gold, which adds tangible value to digital assets.
The project's roadmap can help cement NUGX's position in the meme coin scene. Notable developments include NuggetRush's decentralized exchange (DEX) launch, smart contract renouncement, and community ownership transfer.
NuggetRush is currently in the initial round of its presale, where NUGX is available for $0.01. By the end of the presale and on listing, NUGX could rise to $0.02. However, analysts expect even more growth by the end of the year.
Polkadot decentralizing, DOT is down
On Oct. 12, 2023, Parity Technologies, the developer of Polkadot, announced strategic shifts towards decentralizing the network.
This move aims to improve the developer experience and foster a strong developer community, leading to organizational changes in the near future.
While Polkadot is a significant player in crypto, its native currency, DOT, has been under pressure. Prices fell from $4.02 to $3.68 last week due to market volatility.
Despite reaching a low not seen since November 2020, the Q3 report for Polkadot reveals unexpected improvements. The first notable point was that there are 663 million DOT staked, a 14.7% quarterly increase.
In connection with this growth, Santiment data reveals that Polkadot had the second-highest development activity in the last 30 days. As Polkadot bolsters its network capabilities, DOT could surge to $4.86 by the close of 2023.
Ethereum whales exit; ETH is stable
According to analyst Ali Martinez, crypto whales have been actively selling their ETH holdings in 2023.
Since February, Ethereum whales have sold or reallocated over 5 million ETH, worth approximately $8.5B, with no signs of slowing down.
Ethereum surged to $1,750 in early October before retracing below $1,600. As of Oct. 17, ETH was trading at $1,590.
Investors buying the dip are expected to drive Ethereum's bullish momentum, pushing it above $1,750 by the end of 2023. However, if bears dominate, ETH may fall to $1,525.
Disclosure: This content is provided by a third party. crypto.news does not endorse any product mentioned on this page. Users must do their own research before taking any actions related to the company.