ASX Shoots to Overtake IBM and Others with new Blockchain Platform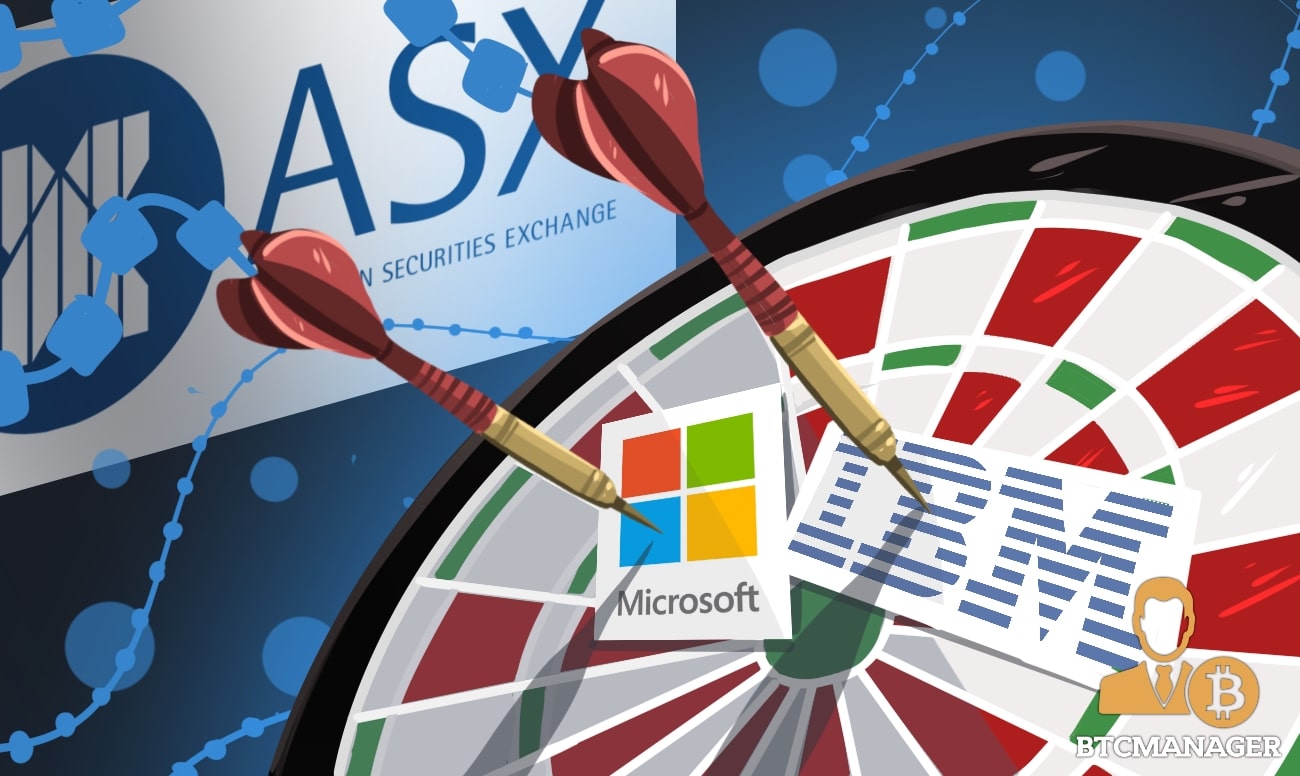 Australian Securities Exchange (ASX), the country's primary securities exchange, is actively working on its distributed ledger technology (DLT) platform which it expects will pose a competition to tech industry's heavy hitters such as IBM and Microsoft when it goes live in mid-2020 to replace its Clearing House Electronic Subregister System (CHESS). This according to reports from ZDNet, December 10, 2019.
ASX Ambitions
Per the report, ASX could stir significant competition with the likes of IBM and other distributed ledger technology (DLT) behemoths when its blockchain platform finally gets completed by mid next year, as that significant feat will transform ASX into a formidable blockchain service provider and also enable it to replace its current Clearing House Electronic Subregister System (CHESS).
Commenting on the move, Cliff Richards, ASX equity post-trade executive general manager acknowledged that the stock exchange is venturing into a competitive space that already has IBM, Microsoft, and other big players that offer blockchain-as-a-service (BaaS).
Nonetheless, ASX says it's undeterred by the competition from these industry leaders, as its solutions can deliver better value, and the longstanding trust it has earned will give it a competitive advantage, he said.
App Development and Hosting
To that effect, the Australian company has hinted that it's looking to offer its blockchain network to third parties for the development and hosting of applications, upon the platform's completion.
Richard has also revealed that there are 31 entities working towards the development of the platform, however, these participants are not a part of the testing phase of the project since its launch has been scheduled for mid next year.
In addition, he remarked that even if the ASX's blockchain push fails to yield the desired results, the company will be unaffected.
"We've replaced CHESS with a system for the next 20-odd years that's operating on global standards, has functions that have been requested by the market… the market is way better off,"
ASX Criticized
Richard further hinted that the ASX has faced serious criticisms from several observers over its blockchain technology project, accusing it of abusing the monopoly it currently enjoys, however, he firmly believes that the market is open for anyone to delve into and compete with the firm.
He said:
"The monopoly we have here is because we just happen to be the only organization providing clearing and settlement services to the stock market in Australia. Anyone can come and compete. If that's so lucrative, where are they?"
BTCManager on August 26, 2019, informed that ASX has partnered with Digital Asset and VMware, a cloud infrastructure to speed up the development of its blockchain platform.