Atari and Enjin Partner in a Milestone Move for Blockchain Gaming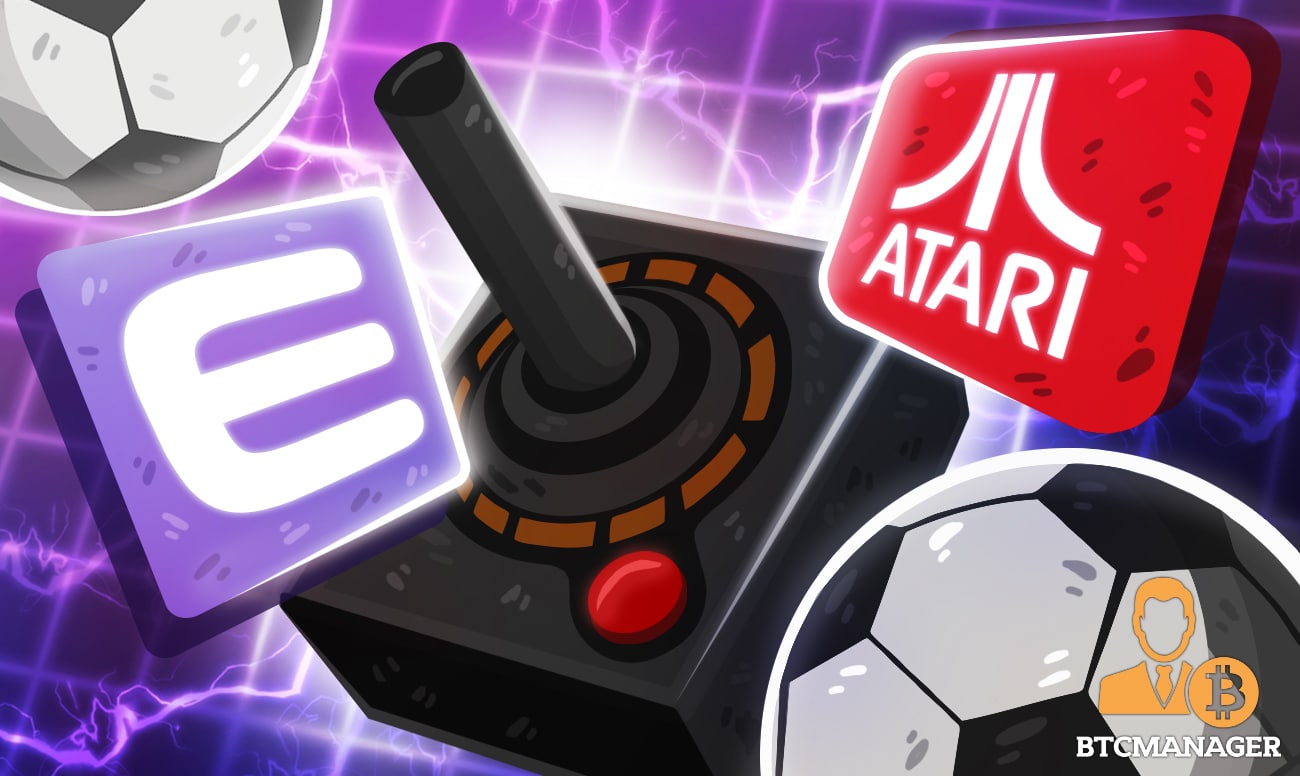 In what has been described as a milestone for blockchain gaming, two gaming giants, Atari and Enjin, are partnering as per a press release on Dec 10. 
Enjin and Atari Partnership: Details
Resulting from their collaboration is the integration of Atari's IPs and licenses into sports video games that run on the community-powered gaming development platform, Enjin.
In an ongoing partnership, the first beneficiary will be the updated version of the Kick Off!™ series created by eBallR Games which will be available from 2021. It will the first non-fungible token (NFT) inspired by Atari that will be available for purchase from mid-December. 
The Enjin Adopter, eBallR Games, will integrate Atari collectibles. Each of these NFT collectibles is unique. 
Players will use Atari-Themed NFTs to create personalized avatars in eBallR Games. Also, soon, the same custom NFTs will be available for other Enjin adopter studio games.
Blockchain Gaming is Maturing
According to Alex Russman, the Director of Business Development at Enjin, Atari is a household name synonymous with gaming. Their arrangement will see Enjin leverage on Atari's expertise in blockchain gaming, riding on the platform's proven track record and success.
More importantly, that Atari believes in Distributed Ledger Technology (DLT) points to the sphere's growth and maturity. With the two joining forces and using Enjin, they will "expand the boundaries of true ownership, making virtual identity meaningful." 
"A household name synonymous with gaming, Atari resonates with all ages, and its belief in blockchain shows the maturity of this technology and the tools now available."

"Uniting the lineup of gaming industry veterans from Atari and eBallR Games under this shared belief, supported by Enjin's tech stack and blockchain expertise, will advance the boundaries of true ownership and virtual identity in meaningful, magical ways."
Utility and Empowerment 
Fred Chesnais, the CEO of Atari, said this is just the beginning. 
The partnership with Enjin will not only bring meaning to virtual identity and ownership but will mean more utility helping empower developers. 
Since each NFT token is unique, it can be used across gaming metaverses translating to more value and convenience.
Commenting, Fred said:
"This is an amazing milestone for blockchain gaming. Working with teams like EBallR Games and Enjin to give users more utility on what they own in the virtual space via NFTs is only the beginning. Together we are ushering in a new era of NFTs, unlocking more utility by allowing owners to use them across projects."
Atari is also a Litecoin Foundation partner according to a BTCManager report.