Atari Finally Moves on with Crypto Ambition, Begins Token Presale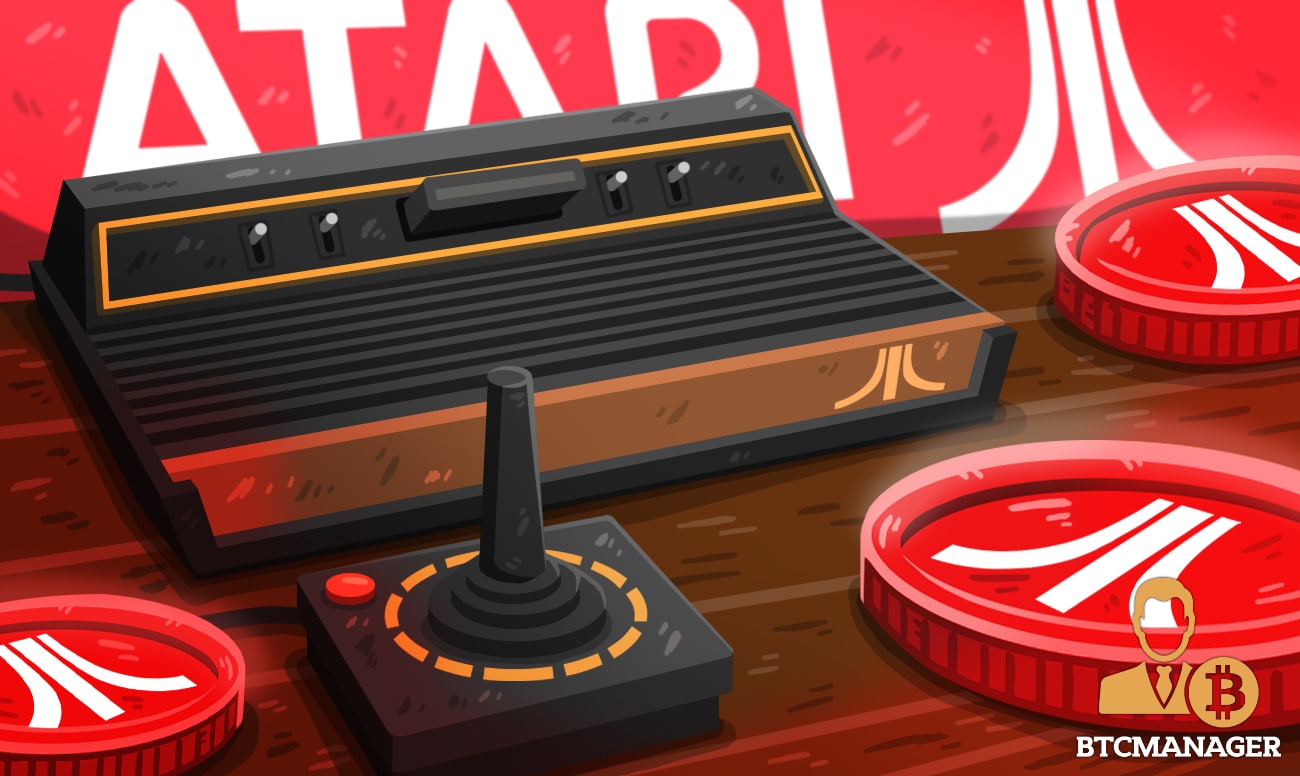 Atari, a major player in the video and arcade game industry has launched its Atari token private presale. The team says the Atari token can be used to play games on its platform and holders will also be able to exchange the tokens for other cryptos. The Atari token public presale is scheduled to begin on March 20 and runs through May 15, 2020.
Atari Finally Launches Token
After two years of first announcing its plan to create its native altcoin, the Altari gaming ecosystem is finally launching its token sale event.
As stated on its website, the Atari token private presale round went live on March 15, 2020, with the round 1 of its 5-round public presale beginning on March 20, 2020, and runs until May 15, 2020. The Atari token rollout is scheduled for August 1, 2020.
The team says the Atari token is designed to function as a store of value and it can also be used by holders to trade their in-game assets in a decentralized manner, while also being able to exchange their Atari tokens for other digital assets on crypto exchanges 
Atari said:
"The Atari token can be used in video games, by players who can trade their video game assets in a decentralized manner. The advantage of this approach is to provide some standard way for the players to trade their game assets. There are also many other use cases like the Atari Smart Casino where you compete against other players, but your skill plays a key role."
More Details
Importantly, the team has made it clear that interested participants in its token sale can purchase Atari token during the pre-sale event using a vast array of established cryptos including bitcoin (BTC), ether (ETH), litecoin (LTC), bitcoin cash, and fiat currencies through credit cards or bank transfers.
Those who purchase Atari tokens during the presale event will be provided with vouchers which they will use to claim their tokens when it finally goes live later in August 2020.
The team says the Atari token will get listed on exchanges by mid-late 2020, as it aims to create the largest ecosystem for trading in-game assets in a decentralized and frictionless way, thereby providing game players with a platform to easily monetize what they create in the virtual world.
Holders of the Atari token will be able to store their assets on the Atari multi-cryptocurrency which currently supports only bitcoin (BTC).
The Android version of the wallet is currently in its testing phase and the team plans to integrate Atari tokens into it once the token goes live on exchanges.