Avalanche (AVAX) the Latest Blockchain to Issue Tether (USDT)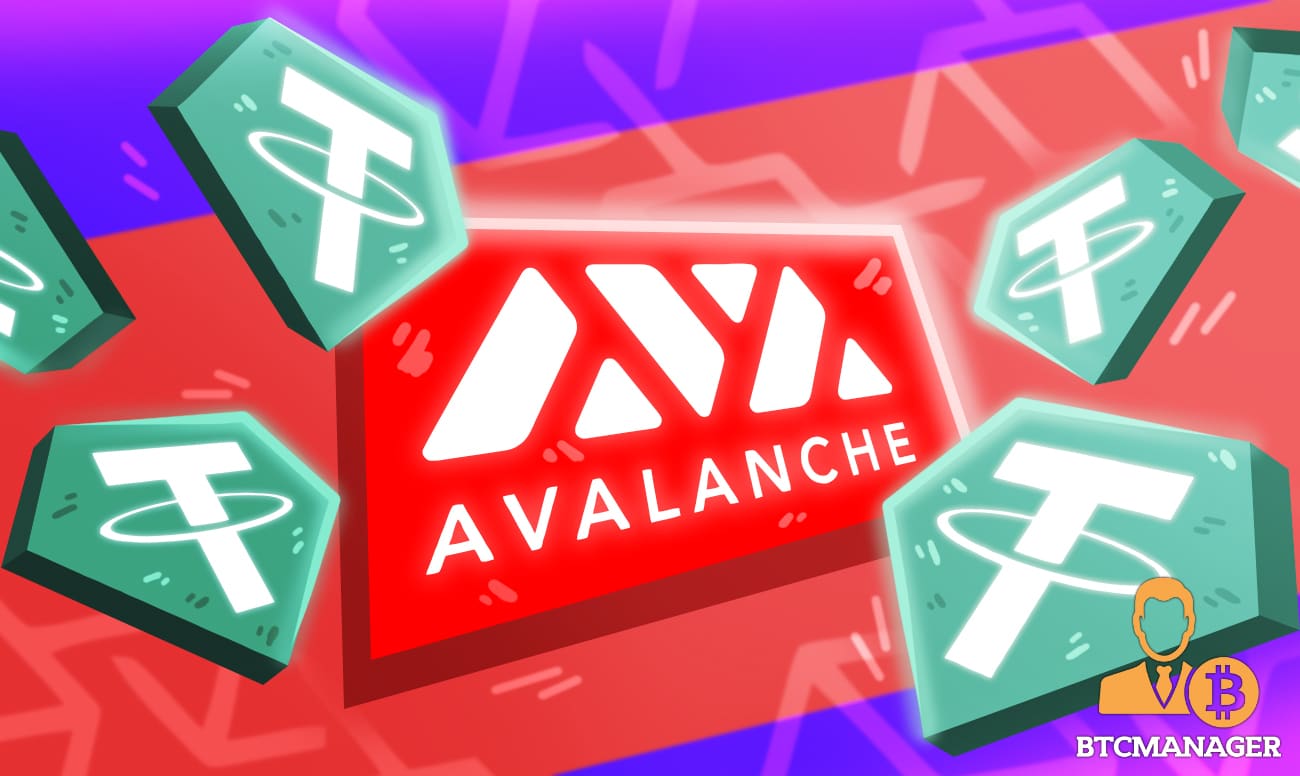 High-performance, scalable smart contract platform Avalanche is the latest to host USDT.
USDT Launches on Avalanche
Stablecoin issuer Tether (USDT) is primed to launch its famous dollar-pegged digital currency on Avalanche (AVAX). This makes Avalanche the ninth blockchain to launch USDT.
Per a report by The Block, USDT is expected to launch on Avalanche in mid-June. Tether CTO told the publication that post-launch the stablecoin would work on a total of 9 different blockchains, namely Algorand, Avalanche, Bitcoin Cash's Simple Ledger Protocol, Ethereum, EOS, Liquid Network, Omni, Tron, and Solana.
Notably, Ethereum's sky-high transaction fees has made USDT on other cheaper chains more attractive from a usability point of view. As reported by BTCManager earlier this year, the total amount of USDT being routed via Tron blockchain had flipped the amount routed through the Ethereum blockchain.
At the time of writing, USDT's supply on Tron stands at #31 billion compared to its supply on Ethereum at $27 billion.
Ardoino continued to add that should Ethereum gas fees not come down soon, the trend of USDT being launched on different blockchains would definitely continue. He said:
"Avalanche is surging in popularity. It has support for Ethereum Virtual Machine (EVM), allowing decentralized finance (DeFi) projects to migrate easily to it to enjoy lower fees, while making USDT deployment easy since we already have a battle-tested EVM compatible setup."
Further, Ardoino continued that there are no other blockchains in the pipeline on which USDT could be issued anytime soon, at least for the time being.
Avalanche Adoption Continues to Grow
For the uninitiated, Avalanche is a smart contract platform that makes it easier for developers to develop decentralized apps (dApps) and leverage smart contracts for a wide array of utilities.
Ava Labs and its development team claim that Avalanche is the first smart contract network to deliver a standard transaction ending in less than a second. In September 2020, AVAX launched its platform's mainnet. The native token of the platform, AVAX, performs different tasks within Avalanche and works as a payment mechanism, and rewards the users.
At press time, AVAX trades at $35.72 with a market cap of more than $4.5 billion, data from CoinGecko shows.