Baidu's On-Demand Video Platform, iQiYi Adopts Blockchain Technology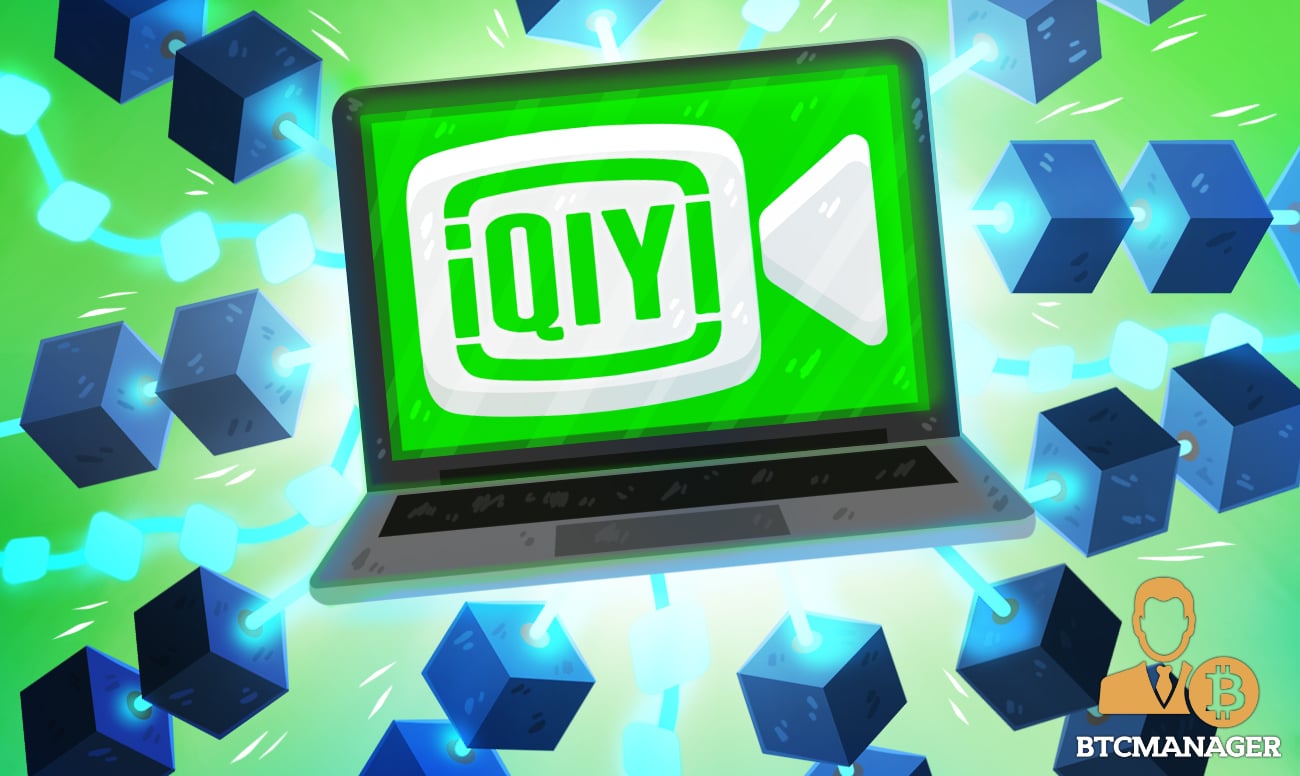 iQiyi, an online video platform owned by the Chinese tech giant, Baidu, has integrated distributed ledger technology (DLT) into its processes in an attempt to significantly boost its buffering speed and network congestion as well as energy consumption, according to reports on April 14, 2020.
iQiyi Taps Blockchain Technology 
In a bid to increase the buffering speeds of its videos, reduce energy consumption and congestion and ultimately offer its users the best experience possible, iQiyi, the video platform from the stables of China's internet giant, Baidu, is leveraging blockchain technology.
Per sources close to the matter, iQiyi, a video on demand site founded on April 22, 2010, has inked a strategic partnership deal with New Kind of Network (NKN). The deal will enable iQiyi to take advantage of NKN's peer to peer network connectivity protocol powered by blockchain, to boost its buffering speeds, reduce energy consumption and network congestion.
The team says the new alliance represents a significant feat in the development and interoperability of distributed ledger technology (DLT) and edge computing.
For the uninitiated, edge computing is simply a distributed computing framework that bridges the gap between enterprise applications and data sources such as internet of things (IoT) devices, local edge servers, and others, thereby improving response times, bandwidth availability and more.
According to Gartner, the world's leading research and advisory firm, it is estimated that by 2025, 75 percent of data will be processed outside traditional data centers or cloud, thanks to edge computing.
Commenting on the partnership with iQiyi, Zheng Li, co-founder of NKN reiterated that the primary objective of the firm is to develop a robust networking infrastructure that will support seamless and frictionless sharing of internet bandwidth and internet connectivity.
Li further stated that while edge computing has huge potential in the video streaming, AR/VR, high-speed autonomous driving, IoT and game streaming ecosystems, it still needs blockchain technology to realize its full potential.
Reportedly, iQiyi successfully tested NKN's technology on April 1, 2020, and recorded a significant increase in caching savings. Now, iQiyi plans to fully integrate NKN blockchain solution into its processes to enable leverage the micro-hosting network management feature of NKN to deploy and manage its third-party content delivery network (CDN) software.
In related news, earlier in February 2019, Baidu rolled out the Baidu Blockchain Engine (BBE), to enable developers to easily create decentralized applications for mobile devices. The BBE is powered by cloud computing, artificial intelligence, and big data.