Bakkt Bitcoin Custody Services now Available to all Institutions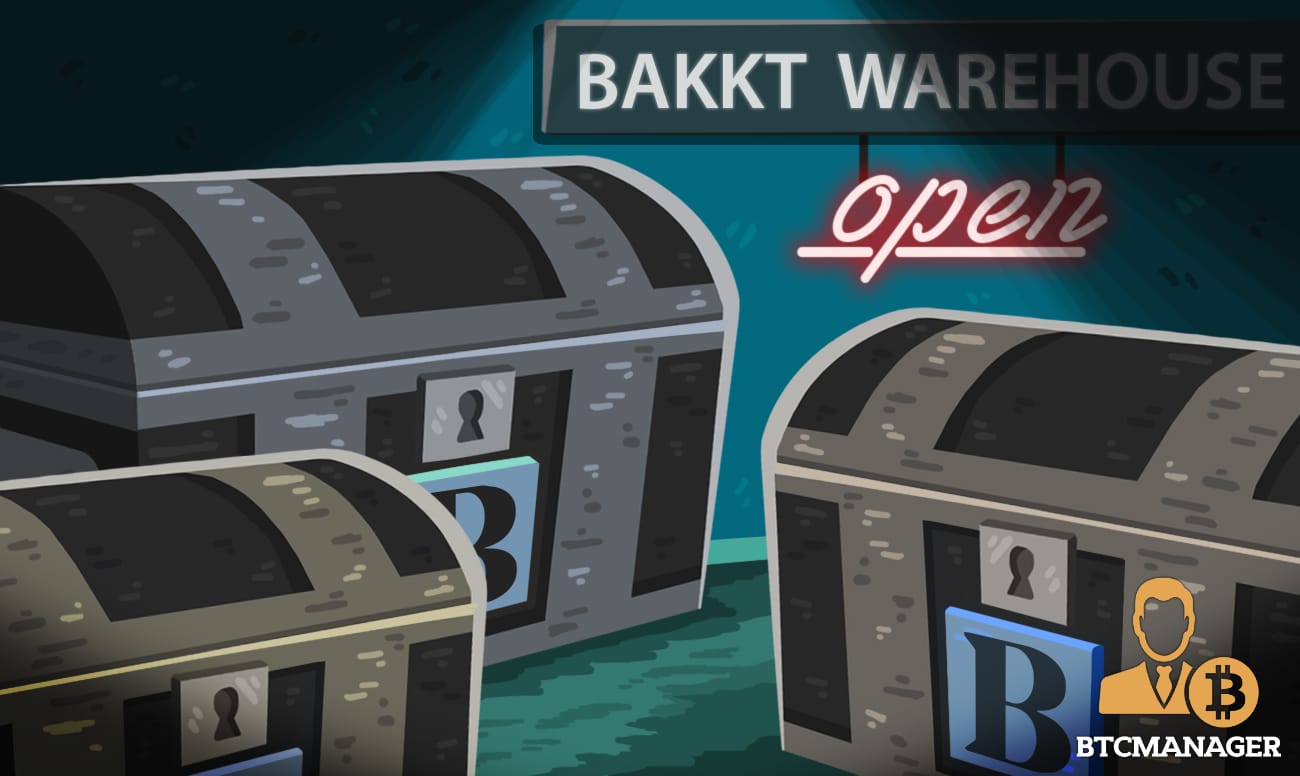 In a Medium post published on November 11, 2019, Bitcoin (BTC) Futures contract trading platform Bakkt announced the launch of Bakkt Warehouse for all institutions.
BTC Custody Made Available to All
After having received authorization from the New York Department of Financial Services (NYFDS), Bakkt Warehouse will now be able to expand its clientele beyond clients trading the Bakkt Bitcoin Futures contract. As such, Bakkt Warehouse, the enterprise-grade Bitcoin custody offering by Bakkt, is now available to all financial institutions.
The institution's current list of clients consists of prominent names within the crypto space including the likes of Pantera Capital, Galaxy Digital, and Tagomi. The trading platform added that in the coming weeks it will be on-boarding "additional marquee firms" to its custody offering.
A Wide Array of Safety Mechanisms
Bakkt wants to eliminate the taboo surrounding cryptocurrencies as an unsecured asset class, and their custody offering more than holds the potential to change this narrative.
The platform brings together an amalgamation of cutting-edge technology security mechanisms that consist of enterprise-grade safety infrastructure, uncompromised operational controls, and independent oversight.
Per sources close to the matter, Bakkt Warehouse makes use of on-premises data centers and dedicated network connectivity to reduce reliance on multi-tenant and third-party data centers. The trading venue also makes use of biometrically-controlled bank-grade vaults and enterprise-grade FIPS 140–2 Level 3 Hardware Security Modules (HSMs) to guarantee the safety and availability of customer funds.
With regard to operational efficiency, the platform states that in addition to basic measures, it has also launched independently audited Business Continuity and Disaster Recovery programs to ensure the safety of customer funds in the event of a natural disaster or emergency.
The institute also exercises independent oversight in that it has a special auditing vehicle called Bakkt Trust Company that is regulated by the NYDFS and has a majority-independent board.
Having made their custody solutions available to all, it is expected that the Intercontinental Exchange's Bitcoin trading platform will attract more customers down the line.
As reported by BTCManager on October 29, 2019, Bakkt is getting ready to expand its business footprint in the retail sector as it announced that it will be launching its consumer crypto payment app in 2020.