Bakkt Poised to Launch Institutional-Grade Bitcoin Options Contract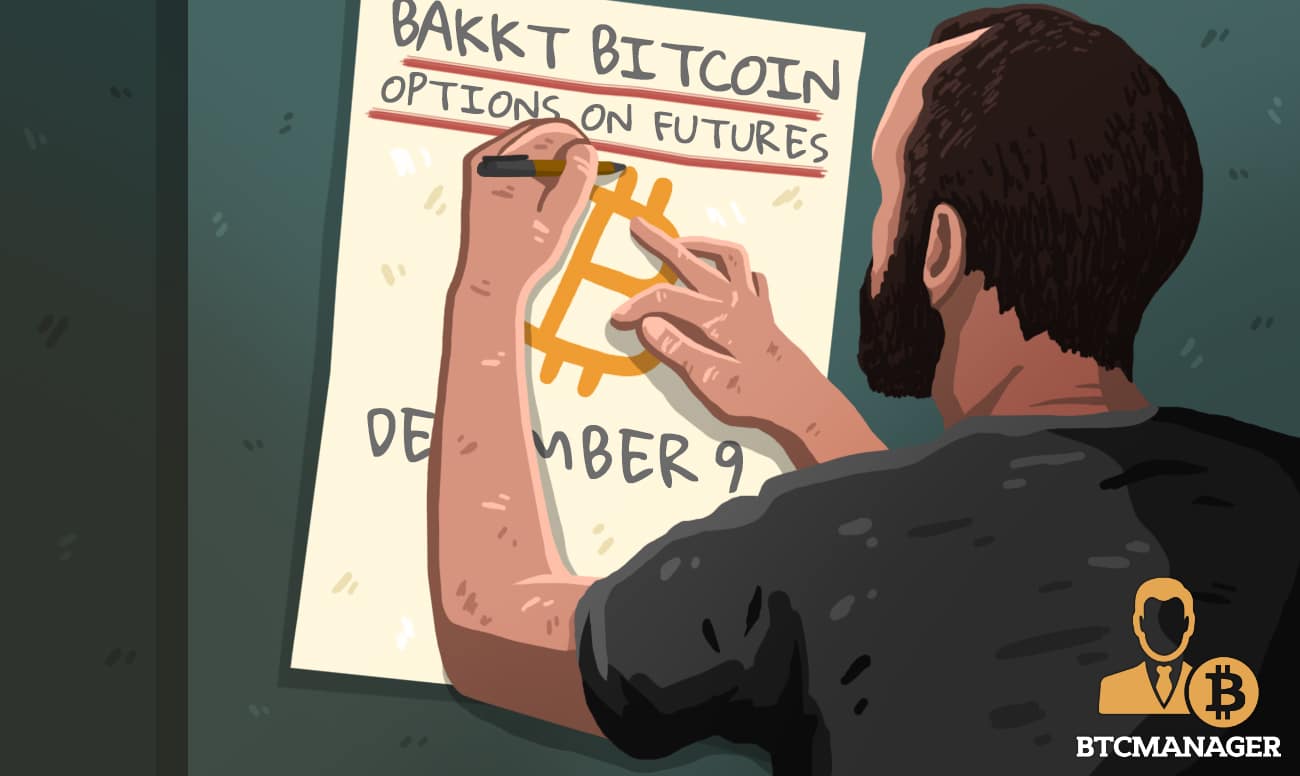 In a Medium post published on October 24, 2019, Intercontinental Exchange's (ICE) institutional-grade digital asset trading platform Bakkt announced that it will launch the first regulated options contract for Bitcoin (BTC) Futures.
Bakkt to Introduce Bitcoin Options Contract
In a bid to bring more legitimacy and complexity to the space, Bakkt has announced that it will launch Bitcoin Options contracts that will track the benchmark Bakkt Monthly Bitcoin Futures contract.
Scheduled to launch on December 6, 2019, the introduction of the Bakkt Bitcoin Options contract is yet another testimony to the rapid pace of technological advancement in the budding cryptocurrency industry. Specifically, Bakkt's decision to launch a Bitcoin Options contract shows the appetite for digital assets among institutional investors who might be interested in alternative investment avenues to diversify their portfolio risk.
Per the official announcement, the new contract is "based on customer feedback and is designed to hedge or gain bitcoin exposure, generate income, and offer cost and capital efficiencies."
Notably, the Options contract has been self-certified by ICE Futures U.S. with the Commodities Futures Trading Commission (CFTC).
Loaded with a Slew of Innovative Features
In the blog post, Bakkt CEO, Kelly Loeffler, highlighted the various aspects of Bakkt Bitcoin Options that make it an attractive financial instrument for institutional investors looking to tap into the digital currency financial market.
The key features of the aforementioned financial product include capital efficiency, the option to choose between cash or physical settlement, competitive trading fees, block trades, and access to ICE Option Analytics to help clients do more research on options valuation, analysis, and risk management.
The contracts will benefit from ICE Futures U.S.'s access to global financial markets which ensures the availability of dedicated market makers to support liquidity. Furthermore, the clients will also benefit from the fact that the contract will follow the European style of options in that it will help mitigate operational burdens.
As reported by BTCManager on September 23, 2019, the ICE launched Bakkt to cater to the institutional demand for digital assets. Since its launch, however, the general sentiment in the cryptospace has been that the platform failed to live up to the expectations, thanks to its relatively low trading volume. However, the elements in the other camp continue to hold on to Bakkt's potential, saying that the platform's launch is the first step toward cryptocurrency's financial legitimacy.