Balancer (BAL), Gnosis, Join Forces to Launch New DeFi Protocol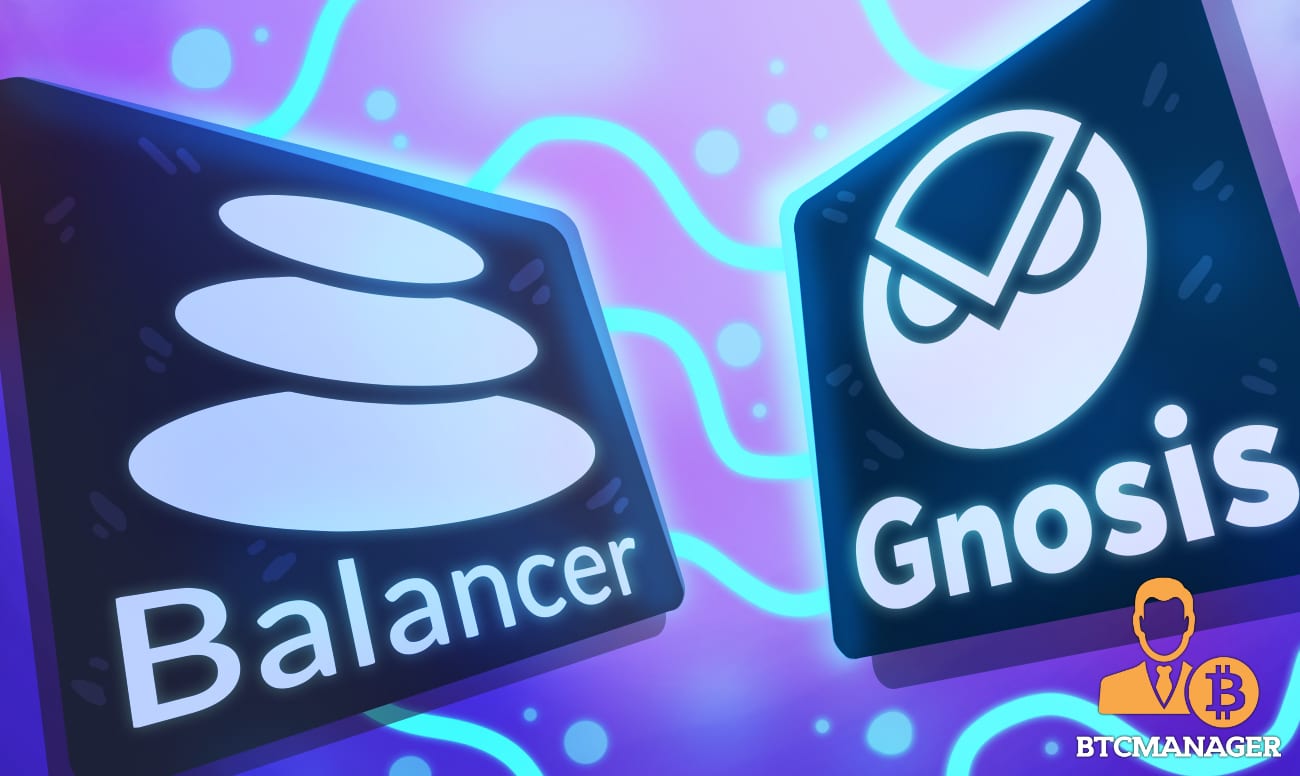 Balancer (BAL) and Gnosis have come together to launch the Balancer-Gnosis-Protocol (BGP). The team says the new protocol combines the strengths of both protocols, offering users a capital-efficient decentralized exchange (DEX) that protects them from Miner Extractable Value (MEV) manipulation, according to a blog post on April 28, 2021.
Balancer-Gnosis Fighting the Competition via Cooperation 
In a bid to offer traders better trading experience, capital efficiency, and protection against gas fee manipulation, Balancer Labs, the team behind Balancer (BAL), the 10th-largest decentralized exchange and automated market maker (AMM) in the world, has forged alliances with Gnosis to launch Balancer-Gnosis-Protocol (BGP).
As stated in the team's blog post, the Balancer-Gnosis-Protocol (BGP) combines the strengths of both protocols, enabling users to enjoy the Balancer V2's flexible liquidity pools and Gnosis V2's MEV protection, as well as its robust price finding mechanism.
In addition to fostering capital efficiency and users' protection against MEV, the team has hinted that the new protocol also aims to bring in upgradeable and dynamic rules to the ecosystem, thereby making it possible for parameters to be adjusted according to market conditions at any given time.
"These changeable rules are applied to market makers and traders with the primary objective of keeping the value from the miners while distributing it across BGP users in the form of better prices. For example, governance can decide to establish a flexible liquidity fee or a variable fee for professional solution submission to set tight slippage on the trades," explained the team.
BGP to Go-Live in Three Stages 
Notably, the team says Balancer-Gnosis-Protocol will be rolled out in three major phases to ensure it's as frictionless as possible. The first stage is the CowSwap alpha (GPv2), which will offer users a 90 percent fee reduction.
Stage 2 involves CowSwap beta (GPv2) and Balancer V2, which is designed to incentivize traders to seamlessly migrate liquidity from Balancer V1 to V2.  The last stage is scheduled to go live in June this year. Stage 3 involves the integration of Balancer V2 with Gnosis Protocol V2 in the BGP dApp.
In related news, the Balancer team launched a $2 million bug bounty program earlier this month, as part of plans to ensure there are no exploitable loopholes in its V2 Vault architecture.
At press time, the price of Balacer's BAL token is trading at $59.31, with a market cap of $411.88 million, as seen on CoinMarketCap.