Bancor (BNT) Unveils $vBNT Burner to Boost User's Lending Power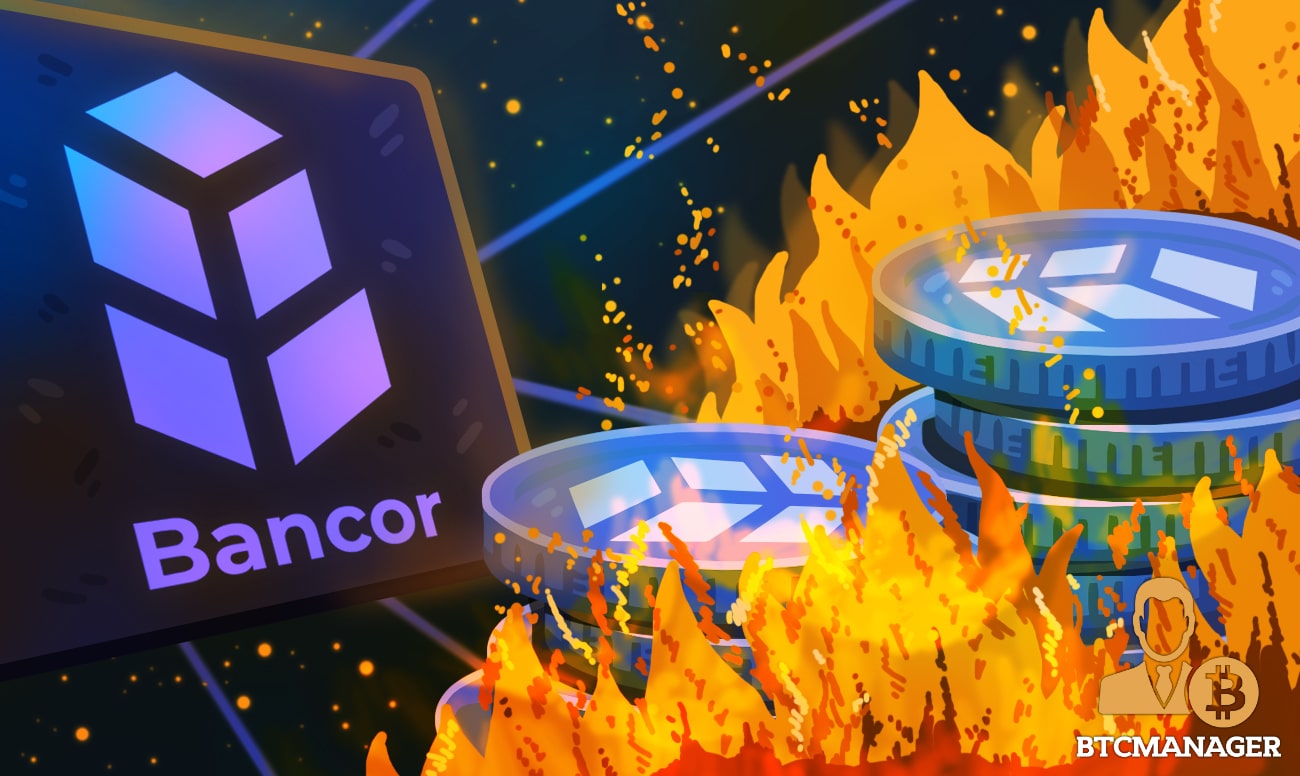 Bancor (BNT) has announced the introduction of the Bancor Vortex ($vBNT) burn program, which is designed to use five percent of swap fees on the protocol to purchase and burn the vBNT token. This way Bancor's total value locked (TVL) will continue to rise over time, as swap volume increases, according to a blog post on April 4, 2021.
Bancor Launches Vortex Burner 
Barely two months after launching Bancor Vortex, an innovative liquidity mining platform that allows users to stake BNT, provide leverage liquidity, and still borrow against the staked cryptoasset, the team has launched Bancor Vortex Burner to further strengthen the ecosystem.
As stated in its blog post, Vortex Burner is designed to boost the total value locked in the Bancor protocol by collecting five percent of the total swap fee revenue and use it to buy and burn vBNT, the network's governance token, which liquidity providers who stake BNT in Bancor liquidity pools get as a reward.
The team says the Vortex Burner will boost Bancor's TVL in the long run, while also ushering in several other positives into the protocol, including reduced supply, lower risks for liquidity providers, and more.
Enter Vortex Burner 
The team wrote:
"Vortex Burner introduces an adjustable-fee taken from swap revenue generated by liquidity providers (BIP9) and addendum. For example, if a$100,000 trade is executed in a pool with a 0.2 percent fee, $200 is collected by liquidity providers as commission. The vBNT burner takes a five percent portion ($10) and uses it to buy vBNT and burn it."
🔥 The Bancor Vortex $vBNT burner is LIVE 🔥

As of today, 5% of all swap fees on Bancor will be used to buy & burn vBNT!

🔒 Burned $vBNT = $BNT locked in Bancor forever

⚡️ As swap volume rises, burning accelerates, increasing TVL & reducing the circulating supply of $BNT

— Bancor (@Bancor) April 4, 2021
What's more, as the protocol continues to purchase and burn vBNT, it will translate to increased value for BNT token, since the circulating supply will continue to reduce as it will be staked in the protocol forever, while the price of vBNT, will, in turn, be experiencing an upward pressure, thereby increasing the lending power of users, as well as the network's capacity to offer credit.
Notably, the team has made it clear that vBNT burning is not an automatic process, as a user will need to trigger the burn at every point in time by withdrawing the accumulated swap fees in the Network Fee Wallet and sending them to the Vortex Burner smart contract where the vBNT will get burned. However, users will get an incentive when they perform the operation.
The total value locked (TVL) in the Bancor protocol has surged by more than 10x in the past six months. As seen on DeFi Pulse, Bancor (BNT) is currently the 10th-largest DeFi protocol in the world, with a TVL of 1.75 billion.
In the same vein, the price of Bancor (BNT) token is up by 3.25 percent in the past seven days, trading at $7.58, with a market cap of $1.34 billion, according to CoinMarketCap.