CoinMarketCap Launches Crypto Educational Program That Rewards in BAND Tokens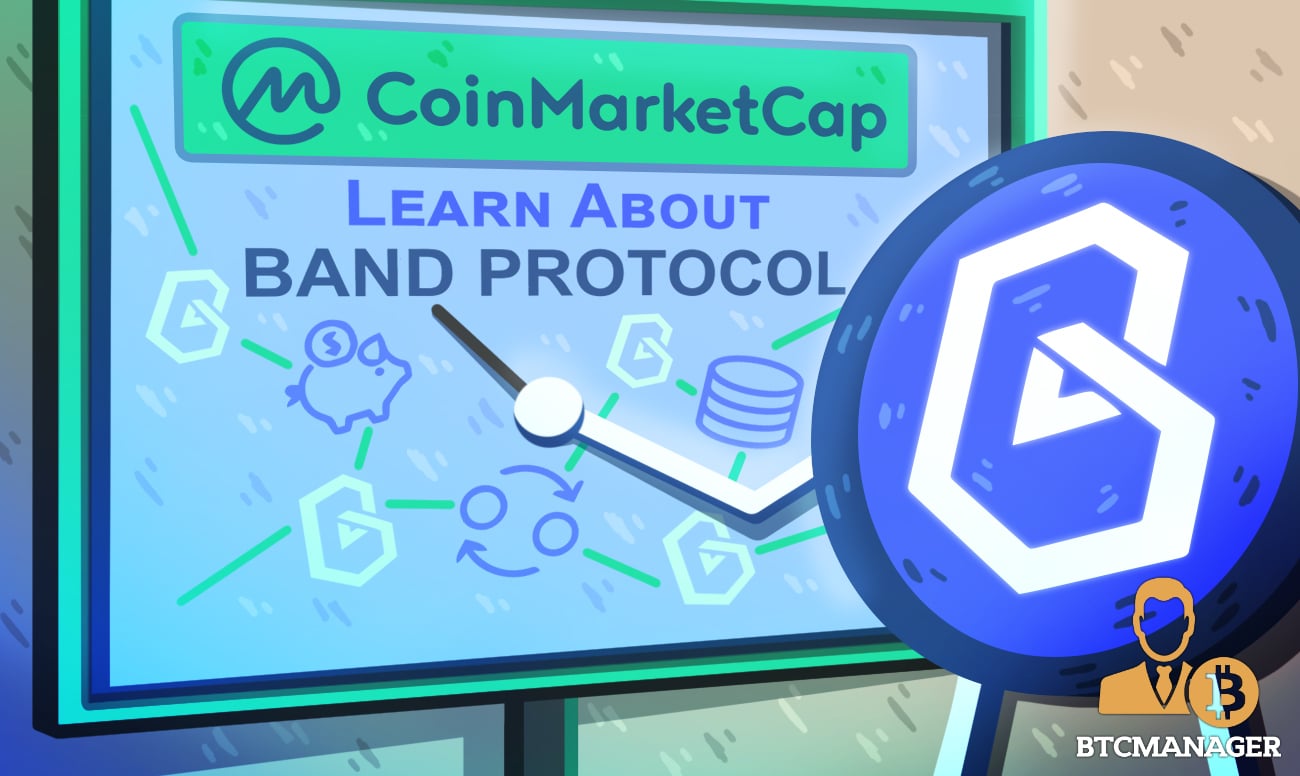 Today, Aug 12, CoinMarketCap (CMC)—a website that tracks the performance of different digital assets, announced a program that will see learners in select jurisdictions earn cryptocurrencies by completing educational tasks.
For a limited period, CMC users will learn about the oracle problem and how solutions presented by the Band Protocol helps power the open finance, or DeFi, ecosystem, and earn BAND tokens.
CMC and Band Protocol Launching the Earn Program
The collaborative campaign between the crypto tracker and the oracle provider will last eight days during which users stand a chance of winning BAND tokens worth $160,000 evenly distributed to those who answer a question only after watching educational videos. 
The Band Protocol is backed by Binance and is Chainlink's competitor. It is a cross-chain data oracle platform that aggregates and connects vetted real-world data to smart contracts. Their role is instrumental, coming at a time when the DeFi scene continues to draw attention, ballooning to multi-billion valuation. 
By connecting DeFi dApps with tamper-proof and verified data, the burgeoning ecosystem becomes more resilient, and end-users become more confident.
Driving Adoption and Awareness of DeFi
According to Soravis Srinawakoon, the CEO and Co-founder of the Band Protocol, the goal of the campaign is to drive crypto adoption and improve awareness of relevant blockchain products. 
Through their aggressive drive, Band Protocol will help users have "have hands-on experience in utilizing crypto-assets like BAND to secure DeFi and smart contract applications."
In his words:
"Education is key to accelerating the use of crypto assets and we are thrilled to be part of CoinMarketCap's efforts to help users to learn more about their underlying technology and have hands-on experience in utilizing crypto assets like BAND to secure DeFi and smart contract applications."
The decision to launch this education program on CMC is strategic. A property of Binance, CMC is used as a portal where users have access to high quality, unbiased, and reliable information. Armed with accurate information, retail traders and DeFi enthusiasts can proceed to make informed decisions.
Coinbase Earn Program, Probable Listing of Band
Coinbase has a similar educational program. Expanded to over 100 countries in May 2019, users of the U.S.-based exchange can earn cryptocurrency rewards for learning about the underlying technology. 
As reported earlier by BTCManager, Coinbase is exploring the addition of several digital assets including BAND. Support is subject to the coin's project meeting the often stringent technical requirement and compliance with applicable laws.