Coinbase Earn Services Now Available in More than 100 Countries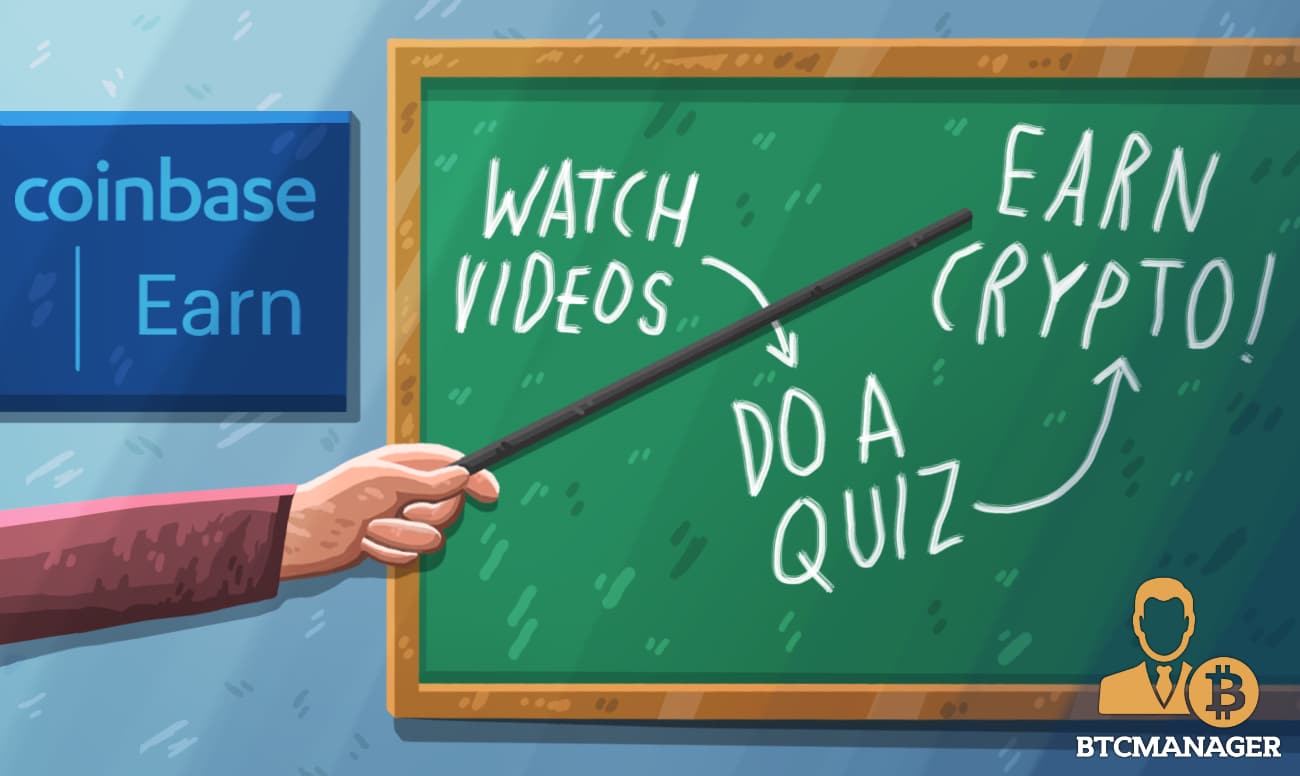 On May 17, 2019, major cryptocurrency exchange Coinbase announced that it has expanded its Coinbase Earn initiative to more than 100 countries.
Towards a More Inclusive Cryptoeconomy
The U.S.-based cryptocurrency exchange platform introduced Coinbase Earn in 2018, which allows users to earn digital currencies for answering quizzes, completing simple tasks, and testing new blockchain-powered protocols and apps.
On the flip side, Coinbase Earns acts as a platform for crypto and blockchain projects to teach users how to use their latest offerings. Currently, Coinbase Earn allows users earning opportunities for Stellar Lumens (XLM), Zcash (ZEC), Basic Attention Token (BAT), and 0x (ZRX) with plans to add support for many more cryptocurrencies in the coming months.
In a bid to reach more users, Coinbase Earn has now expanded to the United States, United Kingdom, Belgium, Switzerland, Denmark, Ireland, Germany, Iceland, Luxembourg, Netherlands, Norway, Sweden, Canada, Singapore, Australia, Hong Kong, New Zealand, South Korea, and Taiwan. Users in these countries can now start earning cryptocurrencies by signing up to Coinbase, completing their ID verification and meeting Earn's eligibility criteria.
Users in countries where Coinbase services are available (India, Mexico, and others) can also get verified and join the waitlist to become eligible for Coinbase Earn, the Medium post reads.
According to the exchange, the vision behind Coinbase Earn is to move from mining cryptocurrency to earning it. 
Coinbase Ushering in a New Crypto Era
The San Francisco-headquartered exchange has quickly established itself as one of the leading crypto-based business concerns.
In April 2019, Coinbase expanded its business operations to 11 new countries including Argentina, Mexico, Peru, Colombia, Chile, India, Hong Kong, South Korea, Indonesia, the Philippines, and New Zealand.
Further, on April 11, 2019, the exchange unveiled its brand new cryptocurrency debit card designed to make spending digital currencies easier than ever. The Visa-powered debit card allows users to spend bitcoin at millions of locations across the globe by converting the cryptocurrency to the supported fiat standard during transactions.