Bank of Canada Independent Study Reveals Public's Perceptions of Bitcoin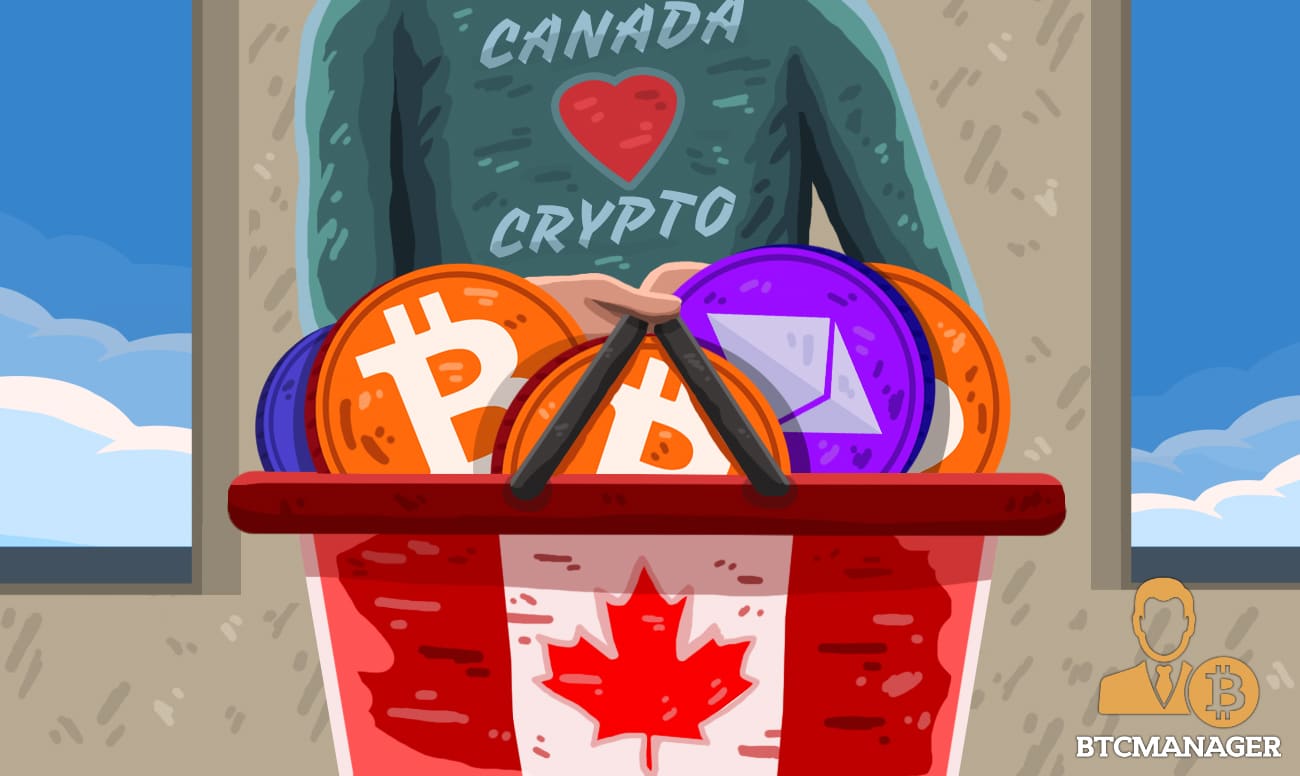 A 2017 study by the Bank of Canada was updated by the central bank in July 2018.  As a part of the Bitcoin Omnibus Survey (BTCOS), the study provides insights on the public's purchase reasons for and overall awareness towards cryptocurrencies.
Exploring Bitcoin Awareness Rates
The BTCOS study was earlier conducted in December 2017, at a time when Bitcoin and the broader cryptocurrency market were greatly bullish in terms of price action. During this period, participants in the study recorded an 85 percent awareness rate for the pioneer cryptocurrency, with the ownership figure increasing by 2.9 percent to 5 percent as compared to 2016.
Meanwhile, only 21 percent of Canadians were aware of Bitcoin's existence in 2016. Interestingly, participants in 2016 purchased Bitcoins largely for transactional purposes, whereas 2017 test-takers viewed the digital asset primarily as an investment vehicle in 2017. Only 2.5 percent of Bitcoin owners had used the currency as a means-of-payment or for sending money to others. Furthermore, the graph below shows the frequency of use of Bitcoin among test participants.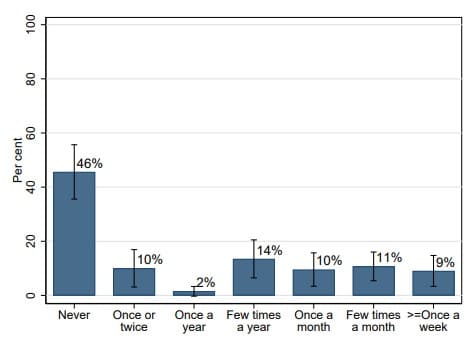 (Source: BoC Study)
The bank study noted that while the price of Bitcoin rose from $1,000 in January 2017 to over $20,000 at the end of 2017, the daily transactional value only rose by 32 percent, from 280,000 transactions in January 2017 to 360,000 in December 2017.
While the study referred to data from Google Trends to establish a relation between rising prices and the public's awareness of Bitcoin, it questioned the perception of Bitcoin as either a transactional medium or an investment asset. The bank noted that globally, searches for "Bitcoin" were the second-most popular option for Google users in December 2017.
The Economics of Bitcoin Ownership
The awareness of Bitcoin was more marked in areas with a higher per capita income, such as in British Columbia where residents recorded a 93 percent awareness index and commanded an average annual income of $70,000.
In this regard, 92 percent of test-takers with a salary above the stated figure were fully aware of Bitcoin, indicating an stark economic feature conflicting with the basic ethos of cryptocurrencies: banking people in emerging markets.
Meanwhile, awareness among women rose to 80 per cent in 2017, an increase of 26 percentage points compared to 2016. Males remained the dominant Bitcoin owner group, with 81 percent awareness in 2017 compared to a higher 91 percent awareness in 2016.
The study questioned Bitcoin owners on their reasons for owning the digital currency, with the benefits of international remittance falling last in this category:

(Source: BoC Research)
While awareness increase resulted in increased ownership among all groups, the most was recorded between the 45-54 age group. Ownership grew from 0.9 percent to 3.5 percent, marking an increase of four times and indicating this age band was most comfortable making Bitcoin investments.
Citing the period of December 2017 for their research, the study concluded:
"Self-reported holdings of Bitcoin among users did not remarkably change during this period. However, the number one reason for holding Bitcoin did change from transactional (39 to 10 per cent) to investment purposes (12 to 58 per cent)."