Bank of England Deliberating Digital Currency Issuance, Governor Says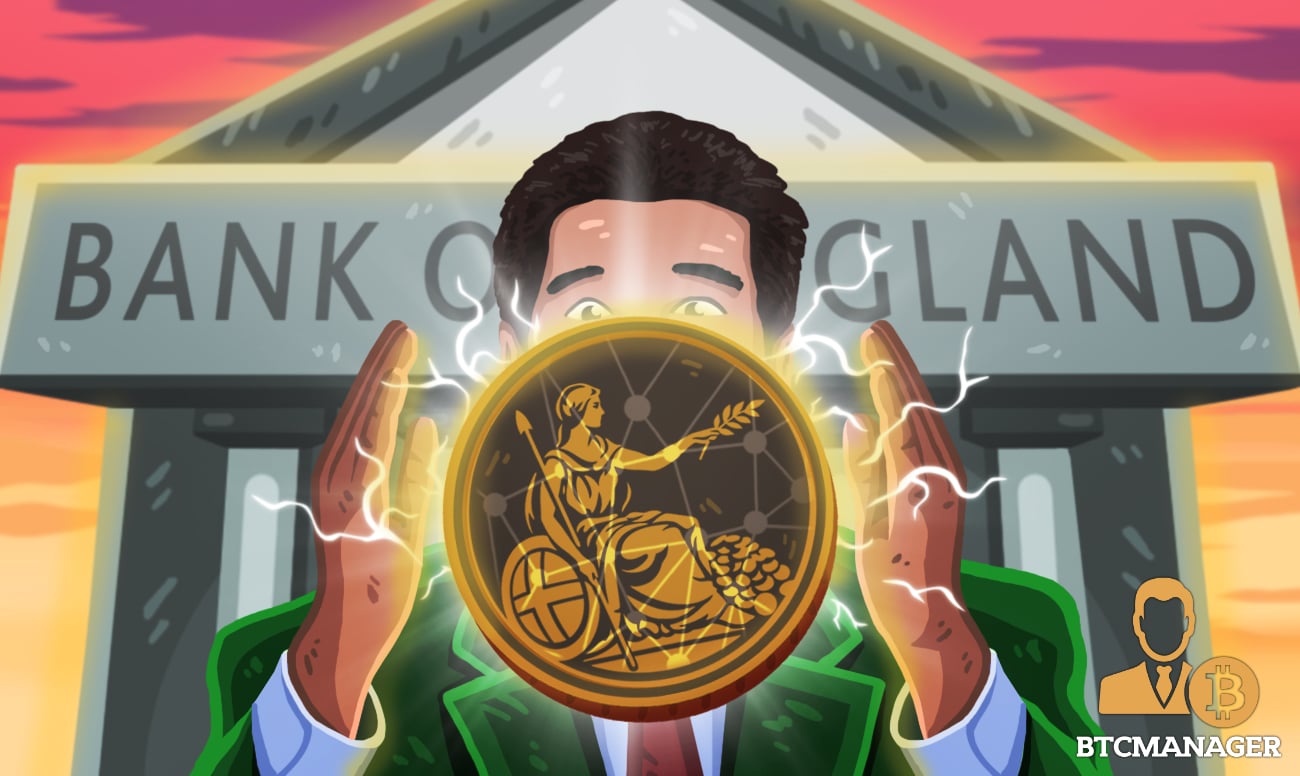 The U.K.'s central bank, the Bank of England (BOE), is assessing whether it should launch a central bank digital currency (CBDC), Bloomberg reports, July 13, 2020.
Bank of England Evaluating the Necessity for CBDC
In a webinar event with students on Monday, Bailey touched on the possibility of a U.K. sovereign digital currency.
"We are looking at the question of, should we create a Bank of England digital currency," Bailey said.
Adding,
"We'll go on looking at it, as it does have huge implications on the nature of payments and society. I think in a few years time, we will be heading toward some sort of digital currency."
For the uninitiated, the BOE is part of a group of major central banks assessing the viability of issuing their own CBDCs. The focus on issuing a CBDC has increased manifold since the entry of Facebook's regulations-marred Libra cryptocurrency project.
Understandably, the foray of private enterprises into a space that has for decades belonged to central banks didn't quite sit well with the latter. Central banks the world over are now devising plans to issue their own CBDCs to leverage the benefits of emerging technology such as the blockchain.
That said, people shouldn't hold their breath over a U.K. CBDC as it is not expected to see the light of day anytime soon. Bailey suggested that he hopes "the digital currency issue will be a very big issue" as it would entail the world moving past the current COVID-19 crisis.
CBDCs in Europe
Following in the footsteps of China, South Korea, and Japan, several European countries are now exploring the option of issuing their own CBDC.
Last year, Vitas Vasiliauskas, a Governing Council member of the European Central Bank, highlighted the benefits of a CBDC such as more efficient payments, rapid securities settlement, and reduced counterparty credit and liquidity risk.
Similarly, earlier this year, Sarah John, Chief Cashier of the BOE, called for CBDC issuance as a countermeasure to private crypto projects.
On a recent note, in April, BTCManager reported that the Central Bank of the Netherlands – De Nederlandsche Bank (DNB) – had hinted on plans of developing a Dutch CBDC.