BAYC NFT floor price drops 90% from $600,000 in 18 months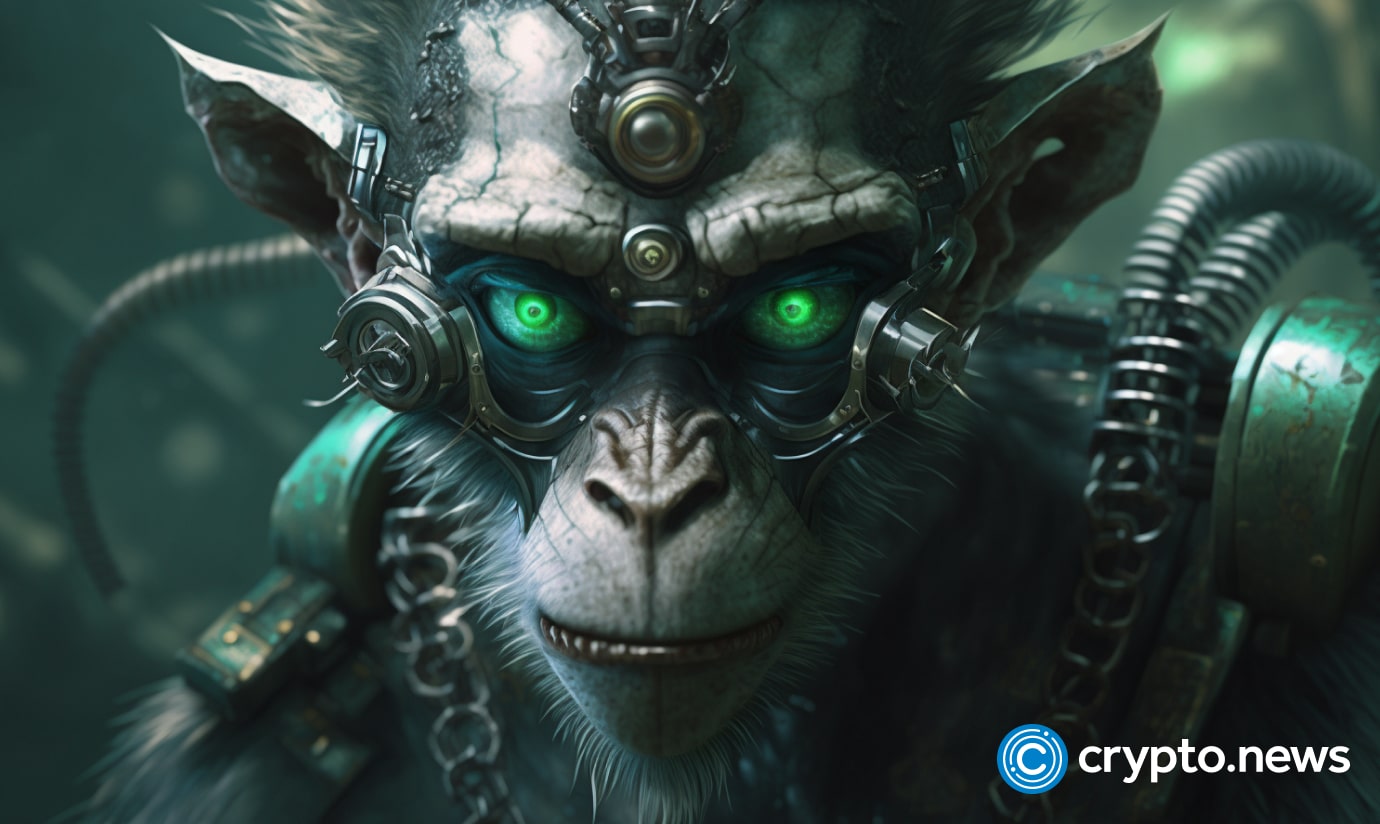 The floor price of Bored Ape Yacht Club (BAYC) non-fungible tokens (NFTs) is down by 90% in roughly 18 months as the NFT scene grapples with bear market conditions that spilled over from 2022.
BAYC floor price falling
The BAYC NFTs, a collection of 10,000 unique Bored Ape NFTs, have been significantly impacted by the current bear market conditions, which can be traced to last year. The BAYC NFT floor price, which once soared to $600,000 in 2021, is now down by over 90%.
According to analytics from OpenSea, an NFT marketplace, BAYC has a floor price of 36.5 ETH, a slight increment from 27.6 ETH posted in early July when it fell to its yearly low.
Bear markets tend to significantly influence all digital assets, including NFTs.
During such periods, market participants often sell their holdings due to fear, uncertainty, and doubt (FUD), decreasing overall buying power and significantly affecting sentiment. 
As a result, prices across the market, including flagship cryptocurrencies like bitcoin, are negatively affected. To illustrate, bitcoin prices plunged from over $69k registered in November 2021 to less than $16k a year later in 2022.
The decrease in prices of assets during bear markets differs depending on their liquidity and market sentiment. Assets that rely heavily on hype rather than practical usage tend to experience the most significant price drops as investors opt for safer assets with tangible benefits.
For example, BAYC floor prices decreased quickly and some altcoins lost value, but the decline in bitcoin and ethereum (ETH) prices was less severe.
What's accelerating the drop?
As of May 1, the floor prices for BAYC NFTs had dropped by 60% to $382,000. Although the number of unique buyers had slightly increased, the average floor price was lower. Additionally, the trading volume on the OpenSea NFT marketplace has shrunk by 40%.
The decline in BAYC NFTs floor prices has been worsened by the actions of an NFT collector named Jeffrey Huang, also known as Machi Big Brother.
Huang sold over 50 BAYCs in just a few days, including a single transaction where he sold 19 Apes for 651 ETH, approximately equivalent to $1.2 million. This series of sales pushed the BAYC collection to its lowest price point since November 2021.
In December 2022, a lawsuit was filed against Yuga Labs by a group of BAYC holders. They alleged that the company had made false or misleading statements about the project. In a separate case, a court in the United Kingdom ruled that BAYC NFTs were not considered "collectibles" under UK law.