BBVA, IMDEA Software Institute Solving Data Privacy Issues with ZKP Technology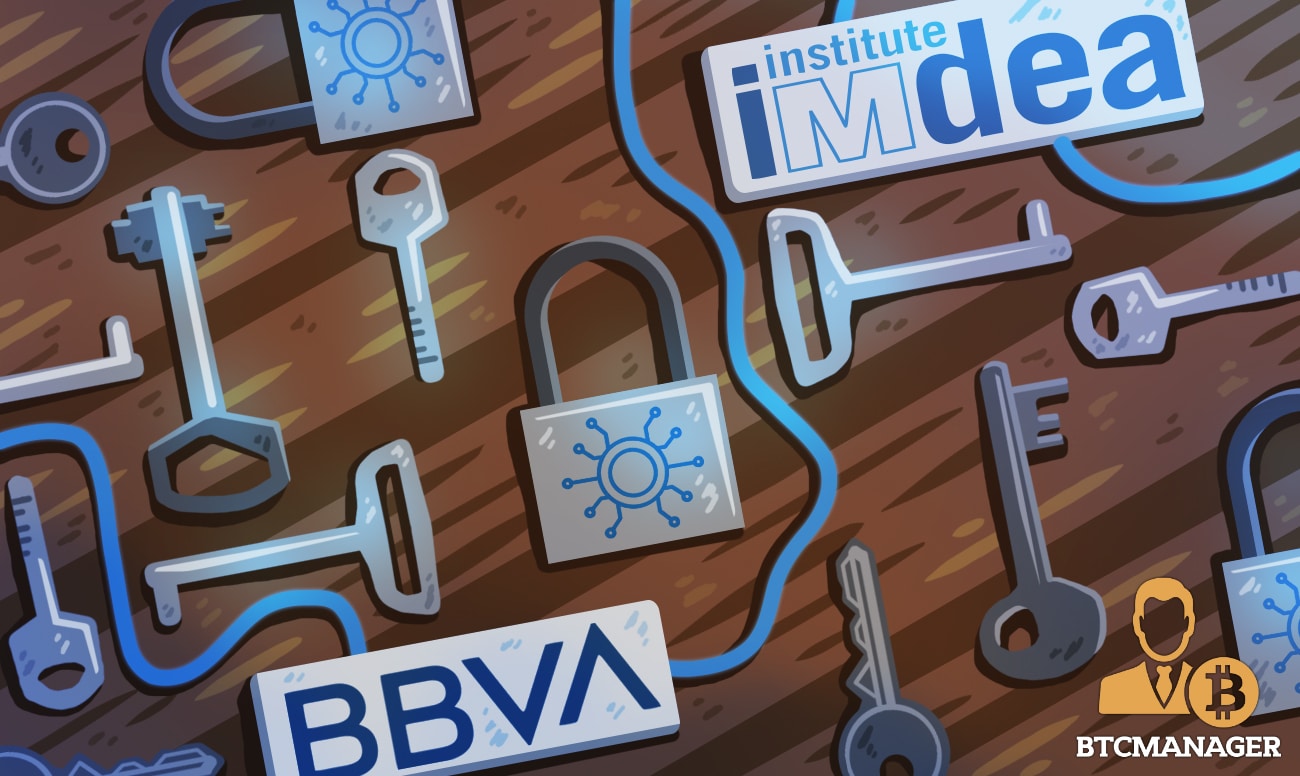 Banco Bilbao Vizcaya Argentina (BBVA), a financial services giant with a presence in 30 countries, is joining forces with the IMDEA Software Institute, a Madrid-based Institute for Advanced Studies in Software Development Technologies, to dig deep into blockchain's privacy-enhancing technologies such as zero-knowledge proofs (ZKP) and used their findings to create highly functional solutions for the financial sector, reports Finextra on May 4, 2020.
Reducing Data Privacy Issues with Blockchain
In a bid to develop robust, watertight systems that can optimally safeguard the privacy and security of data, especially at a time when cybercriminals are taking advantage of the ravaging COVID-19 pandemic to make people's lives more miserable, BBVA and the IMDEA Software Institute have joined forces.
Per sources close to the matter, BBVA and the IMDEA are set to explore a series of privacy-protecting techniques such as zero-knowledge proofs (ZKPs) and develop robust solutions for the financial sector.
ZKP cryptographic technique significantly enhances privacy and data security by making it possible for an authorized entity to verify the accuracy of given information without necessarily sharing the data it contains. 
In other words, the team says the application of ZKP technology could give birth to data-based solutions that will enable enterprises to quickly verify customers' information without having to share their sensitive data with third parties.
Commenting on the new  BBVA-IMDEA alliance, Carlos Kuchkovsky, the Head of Research and Patents at BBVA reiterated that the firm strongly believes in the potential of privacy-preserving cryptographic technologies and it's poised to leverage these innovative techs to create robust solutions that will safeguard users' data better.
In his words:
"There's a growing need to create technological solutions that will enable us to protect the information we share when consuming digital service and at BBVA, we see huge potential in these technologies to make this possible. This need has become even more tangible due to the COVID-19 crisis, which is demonstrating the need for watertight data protection systems given the growing number of cyberattacks. With this partnership, we will be able to research these technologies, and develop solutions that will be beneficial to our customers."
In recent times, a good number of financial institutions and organizations have been exploring the potential of ZKP technology.
Last October, reports emerged that ING Bank, a Dutch multinational financial services corporation successfully developed a ZKP-based solution to fix the privacy issues of Corda's notary service.