Betrium: The World's Most Advanced Gambling Platform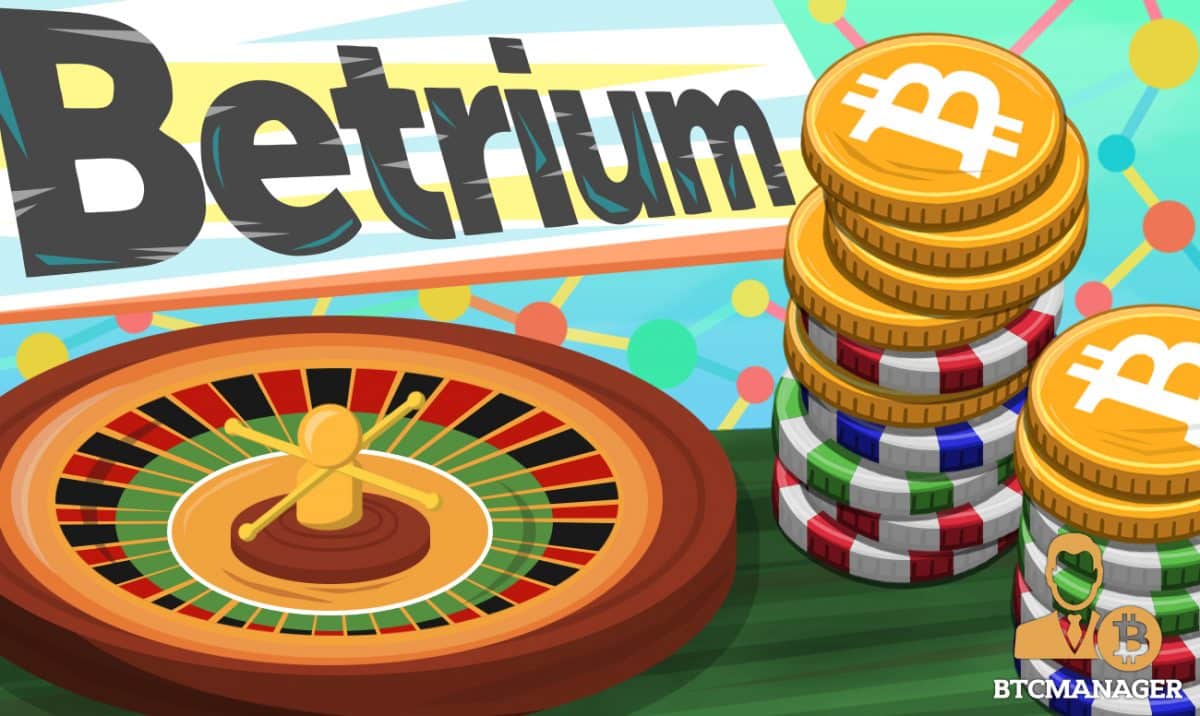 The gambling industry is engaging millions of people across the world, and with the advent of ICOs, a variety of new improvements are also being made. Betrium has recently raced ahead of the pact, however, in releasing the first partly decentralized betting service for both bookkeepers and betting exchanges.
Where does the Gambling World Fall Short?
The Betrium platform has been built to overcome all the downsides of the online betting industry, including high commissions, slow bet processing, and the lack of options regarding payment. Plus, the betting sector is missing out on the globalizing effects of the digital era by not opening its doors to an international community.
The lack of current API for developers also keeps out developers and coding attention needed to integrate the rise of cryptocurrencies.
While this is incredibly frustrating from a user-experience end, there are many waiting to capitalize on this untapped market share. E-sport streamers, event organizers, and small sports leagues are all searching for a platform to create their betting events.
Opening the Doors to Innovation
Betrium provides a complete solution to all of these problems by protecting international users from volatility, high commissions, and an open API platform on which to develop. Ideally, interested parties can create betting bots, third-party apps and betting service providers.
It sustains public API for developers and persuades the betting bots, third-party apps and betting service providers.
First, Betrium hopes to reach maximum visibility by expanding to over 25 different countries through the support of decentralized currency.
Secondly, Betrium offers an event platform in association with blockchain technology to broadcast events and sports streams so that users have immediate viewing access to their events.
The platform will support popular cryptocurrencies including BTC, ETH, LTC, XZC and DASH with only.1 percent commission on money deposits, withdrawals, and winnings. Plus, Betrium executes all transactions off-chain thus providing fast betting services with minimal taxes.
The Token Sale
The Betrium decentralized betting service is launching its token sale for BTRM tokens. These tokens are ERC20 tokens built on Ethereum technology. The ICO will offer a total of 140M BTRM tokens in two stages.
The first Pre-ICO stage was completed within a month beginning October 23, 2017, to November 22, 2017.
However, the second phase is scheduled for January 22, 2018, and will run until February 14, 2018. During the Pre-ICO sale, one ETH earned 6,000 BTRM during the first phase, but second phase contributors will experience a minor decrease in value at 5,000 BTRM. The platform has a  Soft Cap of 320 ETH and a Hard Cap of 2,330 ETH.
Tokens issued during the Pre-ICO will be used to investigate legal restraints, marketing efforts, MVP preparation and opportunities to include additional sports representatives. Already the team has made palpable efforts to enter the arena: Lamborghini Huracan Super Trofeo was sponsored by Betrium for the 24 hour Series Dubai.
https://twitter.com/betriumBets/status/951528238081302530
Betrium will begin its formal crowdsale on February 28, 2018, and will continue on March 30, 2018. During this period, the platform will release 630,00,000 BTRM tokens of which the price hinges on the number of tokens issued during the ICO.
The platform also offers an investor's dashboard wherein they can view the statistics of their holding and determine the token price. Betrium affords equal opportunity for event organizers to earn profit from bets. The highly-accessible interface of Betrium will help new and advanced users alike.
For more information on how the funds will be distributed throughout the project or to learn more about the team behind the scenes, please visit Betrium's website and read their whitepaper.
Disclaimer: BTCManager does not endorse any content or product on this page. While we aim at providing you all important information that we could obtain, readers should do their own research before taking any actions related to the company and carry full responsibility for their decisions, nor this article can be considered as investment advice.