Bill Gates Invests in Mobile Payment Network bKash; Used by 10% of Bangladeshis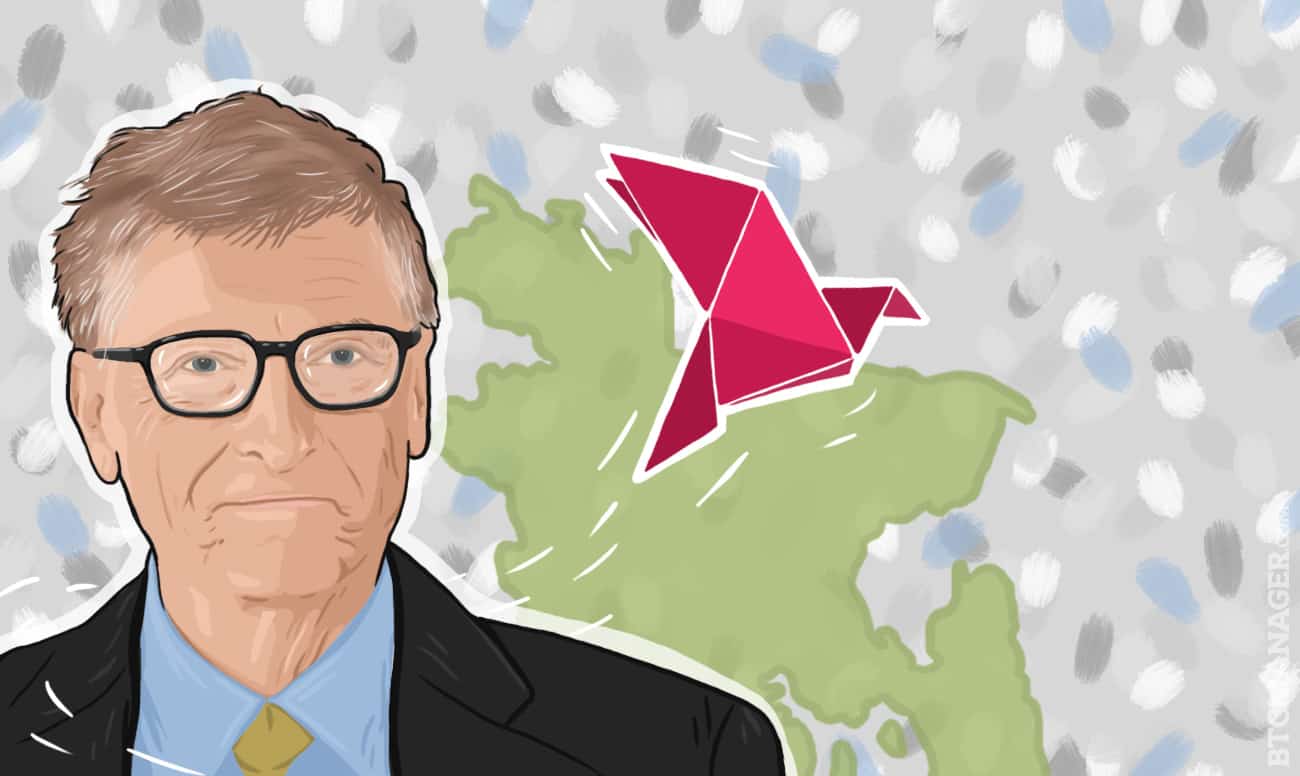 Bill Gates, American business magnate, investor and founder of Microsoft, has officially invested in Bangladesh's mobile service and payment solutions provider bKash.
In Bangladesh, one of the world's poorest and most severely underbanked countries, the average income is around $1,314 per year.
Like many other developing countries in Southeast Asia, the majority of Bangladeshis relocate from their provinces and settle in the capital city or elsewhere in order to provide basic income to support their families in their home towns.

Despite the severity of the market, remittance outlets and banking platforms have refused to decrease the transaction fees for payment transfers and remittances. Over time, banking and remittances have become services which the average population in Bangladesh can scarcely afford.
"Banking is more fundamental than I realized," says Bill Gates. "And there have been attempts, microfinance groups, cooperatives, but the transaction fees were always too high. until we get those services down with very low fees, onto cellphone and digital mode, banking will only be for those better off."
Capitalizing on the limitation of existing financial platforms, bKash emerged in 2011 as a mobile service and solutions provider. Kamal Quadir, bKash founder and CEO, allocated most of the $5 million USD he earned in profit from his previous venture to set up the mobile network.
Because of the incredibly high smartphone adoption rate in Bangladesh, with over 100 million Bangladeshis using smartphones or advanced mobile devices, bKash began to evolve as a mainstream financial and mobile application, surpassing the growth rate and capital of local banks and financial institutions.
The growth of bKash's user base has been exponential. During its first year, bKash was serving around 2 million customers. Two years later in 2013, the mobile network had just over 12 million users. In 2015, bKash recorded 17 million users on its network, serving more than 10% of the population.
Recognizing the rapidly evolving market of Bangladesh, Bill Gates granted a $21 million fund to bKash, to maintain its services and improve its technologies.
However, Gates officially joined the bKash team as an investor a few years later in 2014, after realizing the profit margin and the market dominated by the bKash network.
"This is the country which has a 200 billion economy right now. The country is growing, so it's not only a charity; it's a pure economic opportunity," said Quadir in regards to Gates' investment.
In the same video, a local employee Rebecca Sultana describes how bKash is being used as a payroll system by most companies in the country, which actually allows users to quickly send their money back to their families. Surprisingly, Sultana explained that many employees used to hire individuals to take money in physical form and deliver it to their villages far away from their workplace, because of the expensive financial services offered by the banks.
"We get our salary through bKash. It is very convenient for us," said Sultana.
Despite the evolutionary growth and adoption of the bKash network, Quadir emphasizes that the mobile wallets, digital forms of money, and payroll system provided by the company is regulated by the central bank. Thus, if the central bank wanted to regulate the transactions or restrict the usage of application, 17 million users who have been heavily dependent on the bKash network could be affected.
Bangladesh's financial market is another potential billion-dollar opportunity for Bitcoin startups to capitalize on. Startups like Bitwage and Rebit.ph could, over peer-to-peer remittance solutions, payout services, and Bitcoin-based payroll, enable users to send money across the borders and cities in Bangladesh.