Billionaire Steven Cohen's Invests in Cryptocurrency Hedge Fund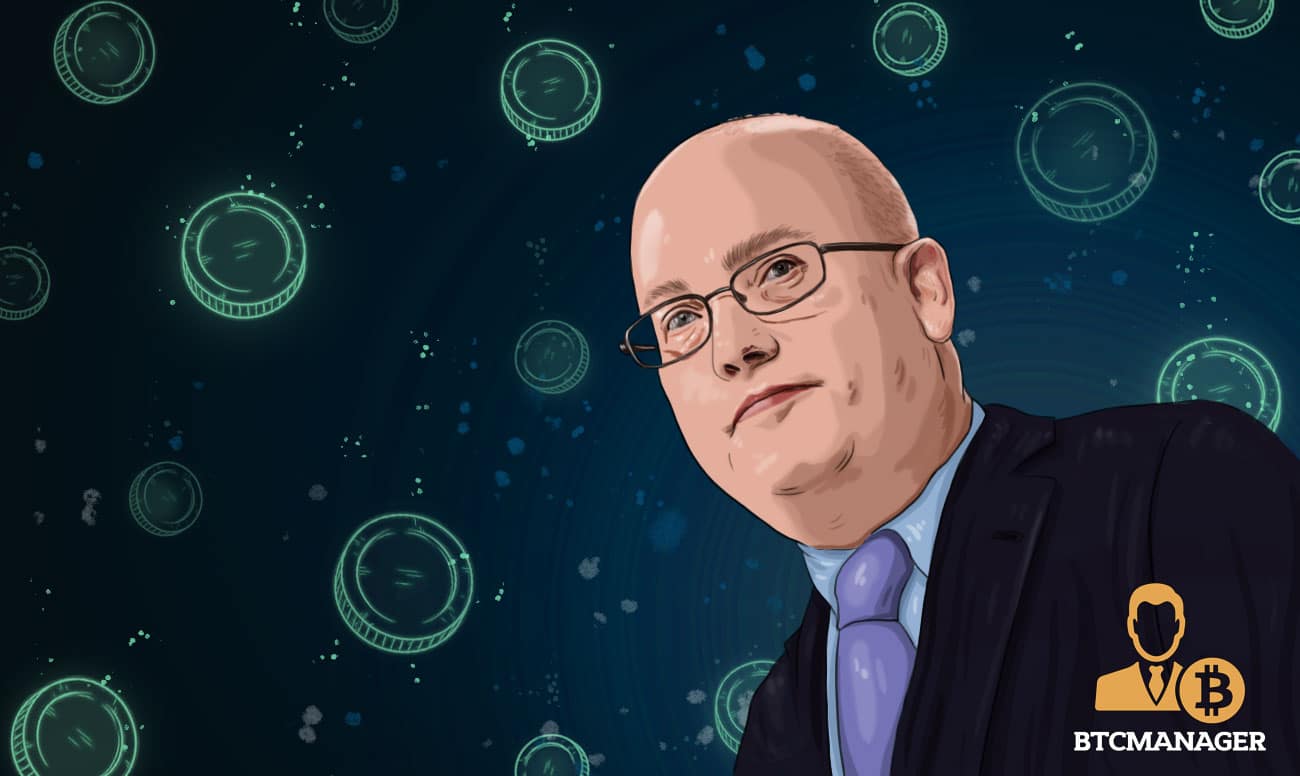 Billionaire Steven Cohen, the founder of Point72 Asset Management, is reportedly jumping on the crypto bandwagon with his first investment in a crypto hedge fund Autonomous Partners. Cohen would be investing in the crypto hedge fund through his private investment vehicle, Cohen Private Ventures.
With all his three decades of successful entrepreneurial and asset management experience, Cohen's investment in cryptocurrency comes at a time when a lot of institutional investors are contemplating investing in the sector.
Why Cohen Chooses Autonomous Partners?
For Cohen, to protect his investment, direct investment in a cryptocurrency was never a seemed option. With various cryptocurrencies fund blooming, Arianna Simpson' Autonomous Partners seemed a good choice.
The Fund was started in 2017 and invests in projects that look to accelerate payments within in the crypto sector, privacy-focused coin, and companies that are building the next generation of financial infrastructure which future businesses can bank upon.
Autonomous Partners carefully selects a project, and their tokens seek to solve blockchain scalability issues. It is believed that Arianna's fund has invested heavily in projects like 0x protocol, which works in the space of decentralization of exchanges.
On her project selection strategies, Simpson told Fortune:
"It's still up in the air if people want to do a number of thing on the blockchain. We're still figuring out what needs one and what doesn't. But It's clear they want to trade, and they want to play games."
Because of the strong selection criteria of the fund, the portfolio still doesn't have any investment in XRP which are majority-owned by payments firm Ripple and has concerns that SEC may classify it as securities over its centralization issues.
Not their ideal choice, but the fund still also invests in some large-cap cryptos like Bitcoin and Ethereum to maintain liquidity and balance to the fund.
With Simpson's strong principals, prudent selection and gritty working style, the hedge fund have already secured investments from Union Square Ventures, Coinbase Inc. Chief Executive Officer Brian Armstrong and Craft Ventures Co-Founder David Sacks. Exactly the same reasons that might have propelled Cohen to choose Autonomous Partners over others.
Cryptocurrency Funds Double in Number 
A lot of Institutional bigwigs, such as Goldman Sachs, have spoken about their interest in the crypto sector.
But most of them still are reluctant to invest in cryptocurrencies directly due to regulatory uncertainty and wild price swings. This is why a lot of crypto-focused hedge funds have mushroomed up who act as the bridge between crypto space and traditional financial market.  
Reports by Bloomberg estimate 70 percent of the 249 crypto funds have opened shop in 2017. The infrastructure needed to lure institutional capital is also steadily developing. The recent advancement in the sector is visible with Coinbase and Swiss Stock Exchange already announcing custodian services. The Chicago Board of Exchanges (CBOE) and CME Group, which trade Bitcoin futures, are also reporting healthy growth in volumes.
With so much of activities happening in the crypto industry, it's only matter of time that institutional investors are riding the next crypto wave. And with investments from eminent personalities like Cohen, the trust and belief just got a little stronger.