After Binance's $600 Million Burn, All Eyes On Ethereum's EIP-1559 Implementation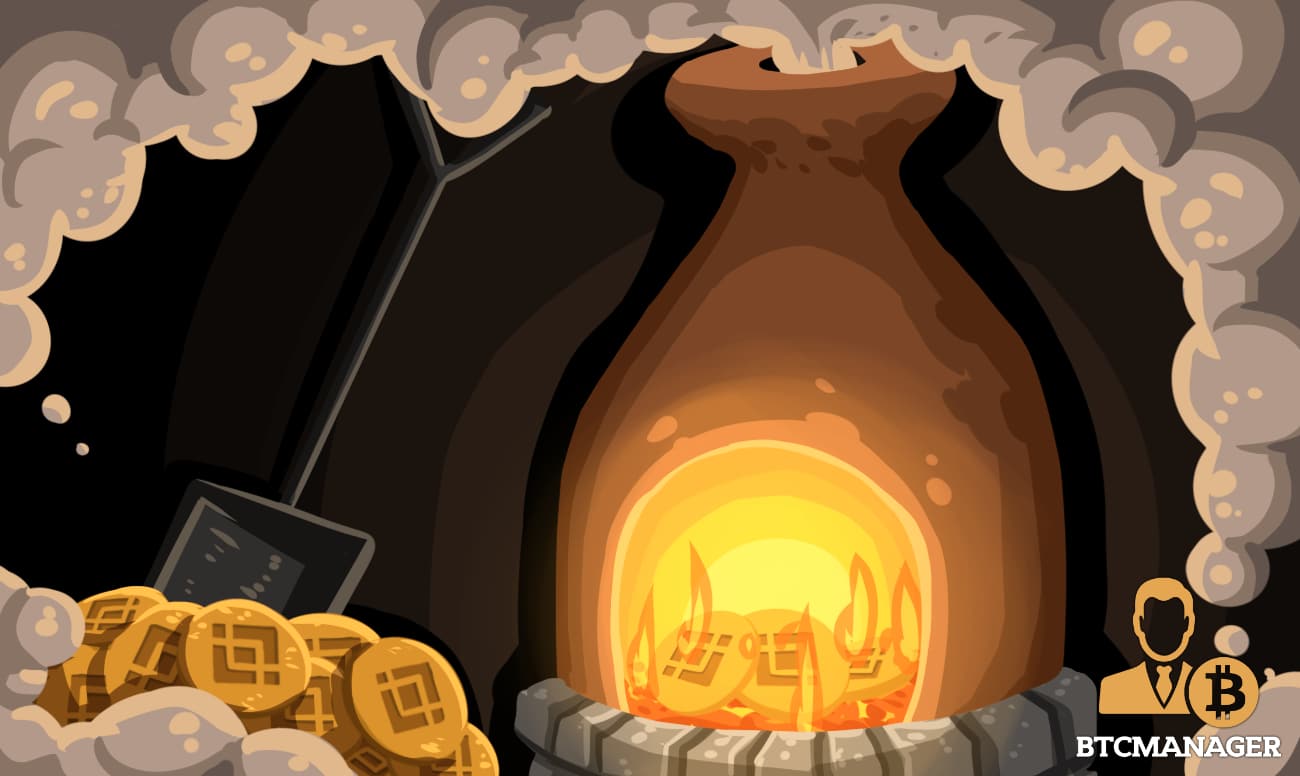 Binance, the world's largest cryptocurrency exchange by client count, destroyed approximately $600 million of BNB, an announcement on Apr 16 reveals.
The $600 Million BNB Burn
Burning coins takes them out of circulation, increasing the demand for other coins in circulation. Overly, it is a net positive for holders always angling for more capital gains to boost their bottom line.
When you burn coins, they are taken out of circulation forever. It increases the value of the remaining coins.#BNB 🔥 in a few days!

Not financial advice!

— CZ 🔶 Binance (@cz_binance) April 11, 2021
The 15th Binance BNB coin burn is the largest ever where the exchange deliberately disposed 1,099,888 BNB, decreasing the total supply of the third most valuable coin from 170,532,825 to 169,432,937 BNB.
Binance has been steady in its commitment, regularly taking coins out of circulation until their roadmap targets are hit.
For instance, in Q4 2020, records show that Binance destroyed 3.7 million coins worth around $165.8 million from circulation.
Binance Burns Represent Growth
Since BitMex was confronted with legal challenges and U.S. authorities issued arrest warrants for several of its CEOs, Binance effectively became the de-facto leader for Bitcoin and crypto derivatives trading.
Earlier on, there were talks of Binance being investigated by the U.S. CFTC for allowing its citizens to trade on its platform. However, those talks have fizzled out, enabling the exchange to encroach into BitMex and Deribit's turf to command a considerable market share.
The amount of coins destroyed is directly proportional to the activity registered by the exchange. In the past, Changpeng Zhao said this represents "significant growth."
From this, it can be interpreted that more crypto traders are opening accounts explaining increasing BNB burns in the last two quarters. The more there are trades, the more BNB is taken out of circulation.
Ultimately, Binance plans to chop BNB's circulating supply to 100 million, down 50 percent from the initial total supply of 200 million.
To reach this goal even faster, Changpeng Zhao said they would speed up the number of burns since technically, their objective of halving the total supply would take 27 years.
EIP-1559 is another "Burning" Beast
Their strategy has drawn parallels with what Ethereum developers have in the pipeline once EIP-1559 is implemented in July 2021.
With the BASE FEE introduction that burns a portion of ETH–subsequently helping reduce the total supply of ETH, holders are optimistic this would drive ETH prices to new highs.
2/5🔥
The BNB burn equals to ~$6.67m burned per day.

It's projected that after the merge, Ethereum will burn 12,000 – 15,000 ETH per day. At today's prices of $2400 that means ETH will burn between $28.8m – $36m per day.

That's between $864m – $1.08b per month burned.

— Swagtimus.eth🦇🔊L2'22 🔴 (@Swagtimus) April 16, 2021
Analysts estimate that once EIP-1559 goes live, ETH would burn between 12k to 15k ETH coins per day or over $1 billion of ETH every month, in a liftoff that would drive ETH prices to new levels.
Nonetheless, Binance continues to build its ecosystem, listing more products, including stock trading. As BTCManager reported, the exchange will list the "hot" Coinbase's COIN.