Binance Launches Binance Card to Foster Cryptocurrency Adoption for Daily Purchases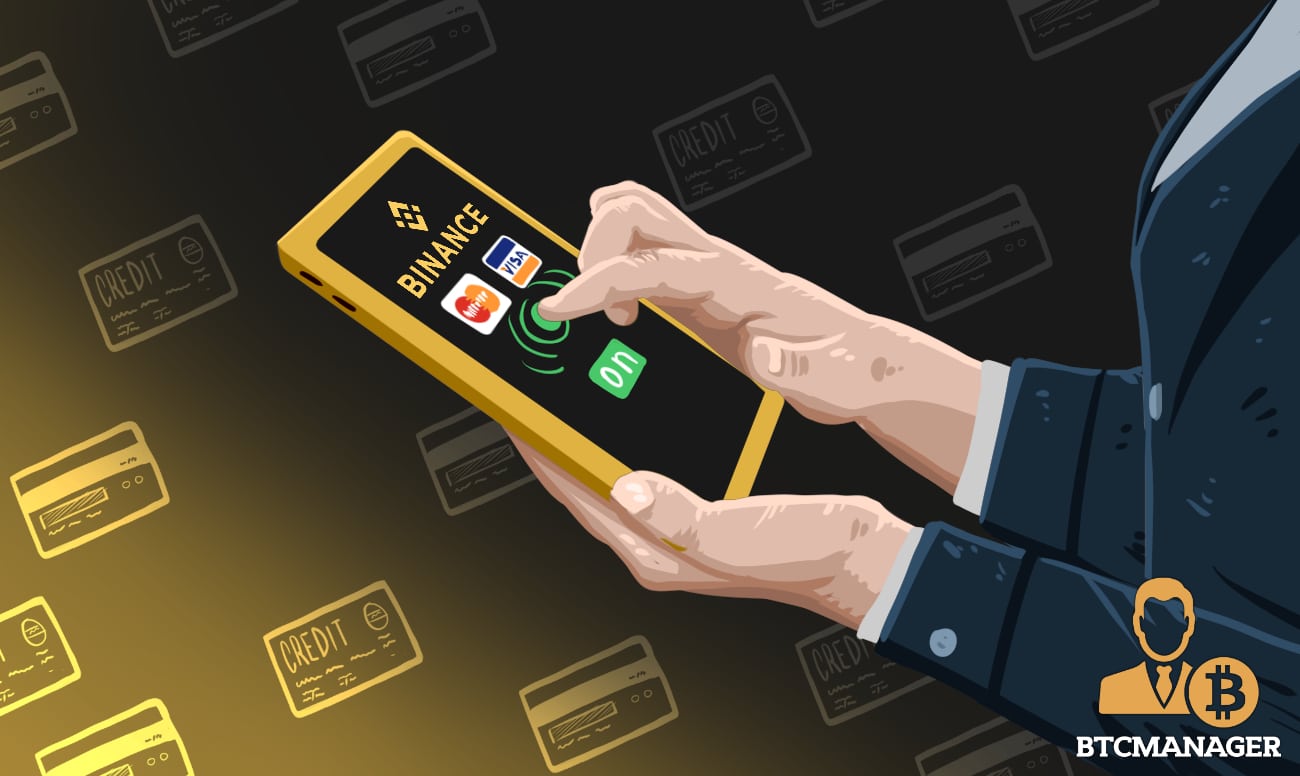 March 26, 2020 – Binance, the world's largest cryptocurrency exchange by volume and users and a global blockchain company focused on crypto infrastructure, today announced the Binance Card to bridge the gap between cryptocurrencies and everyday purchases. The Binance Card is part of the company's efforts towards furthering global cryptocurrency adoption in a tangible manner.
Binance Unveils Binance Crypto Card
The Binance Card issued by Visa will allow all new and existing Binance users in eligible regions to make purchases and pay bills with cryptocurrency, including Bitcoin and BNB, at over 46 million Visa merchants worldwide, covering over 200 regions and territories both in-store and online. The card works like a regular debit card issued by a bank where the user deposits funds into the card before making payments, without monthly or annual fees, and a one-time payment of 15 USD for ordering the card.
Binance Card holders will be able to manage their accounts through the Binance Card App which will be available, as a Beta release, for download on Android and iOS smartphones in the coming weeks. The Binance Card App will allow users to deposit BTC or BNB directly from their Binance.com account, view transaction history, manage their PIN, withdraw funds and access customer support.
"We see the Binance Card as a further step in making crypto even more useful. The Binance Card does everything a regular payment card does, plus much more. Users can forget about monthly or yearly card fees, and can expect unique features to be rolled out this year," said Josh Goodbody, Binance Director of Growth.
Binance is initially releasing the Binance Card in South East Asia, and will announce availability in new regions at a later date as well as support for additional cryptocurrencies. All interested users can register now for the card via card.binance.com, and will be notified once the card becomes available in their region.
"Paying with crypto remains one of the biggest challenges in furthering utility and adoption. The whole team at Binance is dedicated to working towards solving these challenges and creating meaningful applications that enable crypto to be used by everyday people. We believe the Binance Card is a significant step in encouraging wider crypto use and global adoption," said Binance CEO Changpeng Zhao, also known as CZ.
About Binance
Binance is the global blockchain company behind the world's largest digital asset exchange by trading volume and users, serving a greater mission to accelerate cryptocurrency adoption with 25+ products, projects and initiatives including:
Binance Exchange (Binance.com): Binance Futures, Spot & Margin trading, Binance Lending and Binance Staking
Binance Academy: non-profit blockchain and crypto educational portal
Binance Charity: non-profit organization and first blockchain-powered donation platform dedicated to advancing transparent philanthropy
Binance DEX: community-driven decentralized exchange developed on top of the Binance Chain blockchain for issuing and exchanging digital assets in a decentralized manner
Binance Fiat Gateways: buy-and-sell crypto platform, covering 170+ countries and regions through local payments partners and P2P platforms. Fiat-to-Crypto Platforms: joint ventures with global partners to buy, sell and trade crypto: Binance US, Binance Jersey, Binance Singapore, Binance Uganda, Binance Lite Australia
Binance Labs: venture arm and incubator, investing in and supporting early-stage blockchain startups and infrastructure projects
Binance Launchpad: exclusive token launch platform for supporting transformative blockchain startups and entrepreneurs
Binance Research: institutional-grade, data-driven insights and analysis for crypto investors
Binance X: developer-focused initiative to foster innovation of blockchain developers and cultivate industry growth and meaningful use cases
Other initiatives include: Binance Cloud (end-to-end enterprise solution for launching exchanges), Binance Info (market news and insights), Trust Wallet (mobile wallet and dApp browser)
For more information, visit: https://www.binance.com