Binance Chain Goes Live; Exchange Gives Details on BNB Token Swap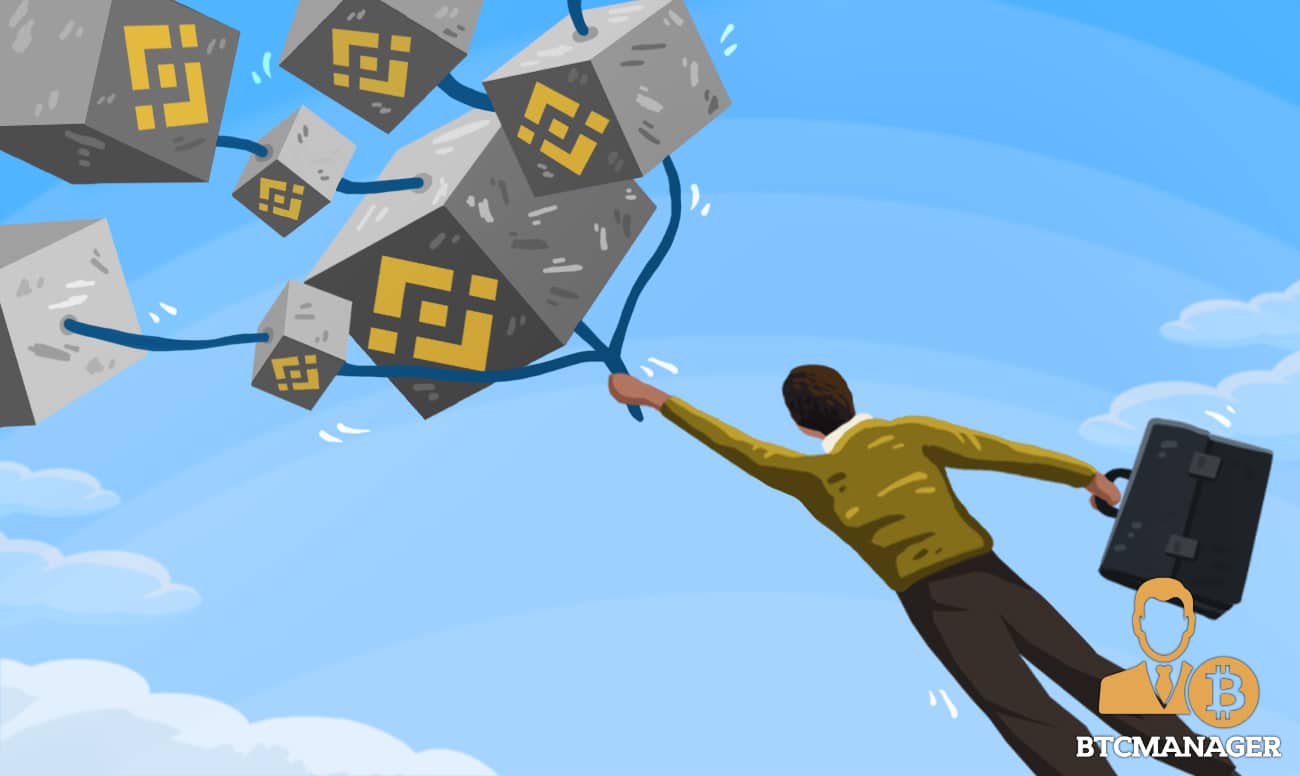 According to a Bloomberg report published April 18, 2019, Binance, the world's largest cryptocurrency exchange by reported volume, has launched its own blockchain called Binance Chain to encourage crypto startups to issue their tokens directly on the trading platform.
Taking the Ethereum Bull by the Horns
Binance is unarguably one of the busiest entities in the crypto industry. The Malta-based exchange recently announced that its Singaporean fiat-to-crypto exchange is primed to launch towards the end of April 2019. Further, Binance's highly-anticipated decentralized exchange (DEX) is also expected to go live in the same period.
Now, in a bid to knock smart contracts platform Ethereum off their perch, Binance has launched an in-house distributed ledger named Binance Chain. The newly launched blockchain network will not only attract business ventures from competing for blockchain networks but will also serve as the foundation for Binance's DEX.
It's also worth highlighting that with the launch of Binance Chain, Binance's native token Binance Coin (BNB) will move off the Ethereum network to the newly christened blockchain.
According to the official announcement, the Binance Chain Explorer and Web Wallet will first be made available to selected partners for beta testing. They will be open to public access around April 23, 2019.
Kyle Samani, the co-founder of crypto hedge fund Multicoin Capital Management in Austin, Texas, told Bloomberg in an email:
"Binance Chain is competing with one of the primary use cases that helped catapult Ethereum into what it is today: issuing and trading tokens."
Adding:
"And because Binance Chain is designed with that specific purpose in mind, it does a much better job (speed, transaction fees, etc) than Ethereum can. I expect all of the regulated token offerings and ICOs moving forward to take place on Binance Chain as it simply provides a much better platform for these use cases."
Binance CEO, Changpeng Zhao took to Twitter to express his joy over the launch of Binance Chain. CZ conducted the first transaction on Binance Chain calling the network "fast and sleek."
https://twitter.com/cz_binance/status/1118861624285097984
Details of BNB Token Swap
Binance also gave details regarding the swap of ERC-20 BNB tokens for Binance Chain-based BNB (BEP2) coins. Per the announcement, Binance will not support the withdrawal of ERC-20 BNB tokens after April 23, 2019.
The exchange added that the first batch of five million BEP2 BNB coins will be allocated and deposited into a Binance wallet address.
Later, Binance will burn an equal amount of ERC-20 BNB tokens to ensure that the total supply of BNB coins remains the same. It will issue more BEP2 as more users convert their ERC-20 BNB into BEP2 BNB tokens, the blog post noted.