Binance Charity Foundation Launches "Lunch for Children" Program at Ugandan School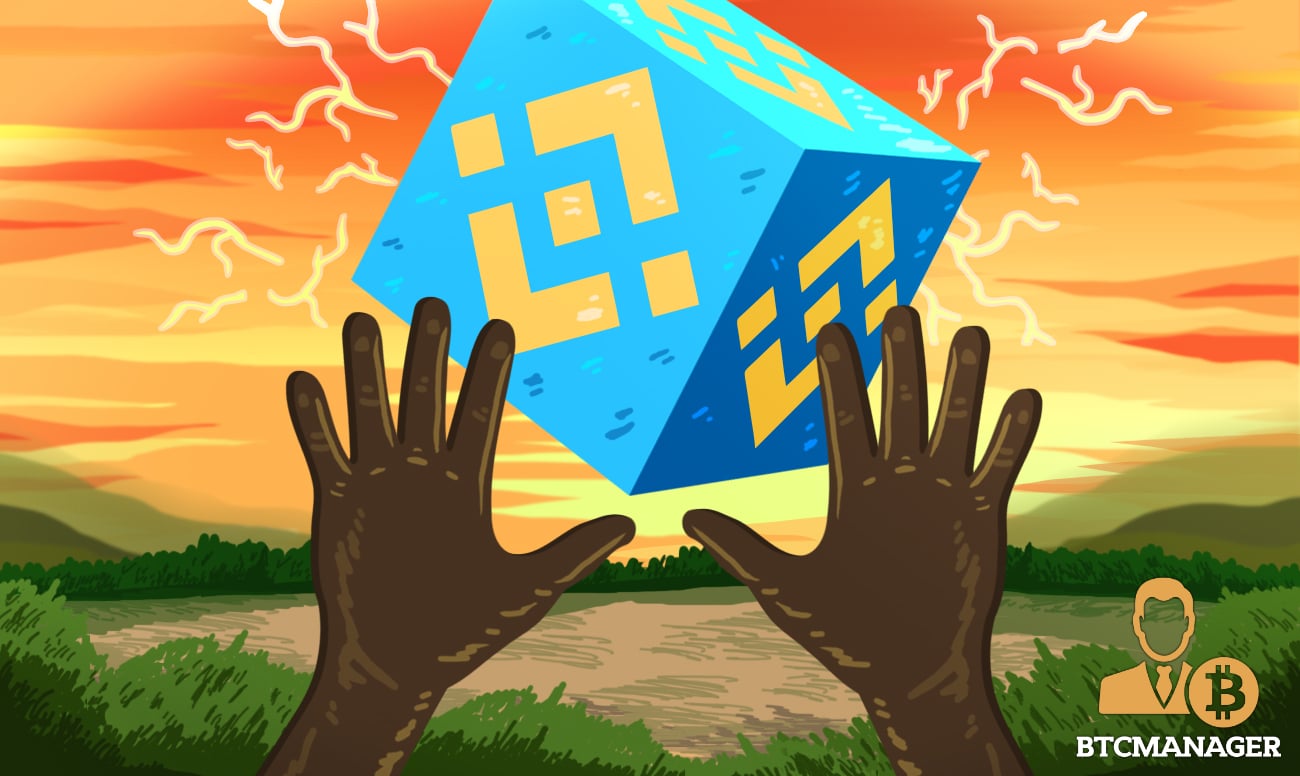 The Binance Charity Foundation (BCF) is furthering its humanitarian efforts with the latest launch of "Lunch for Children," a blockchain-enabled donation program for a school in Uganda. This according to an official Binance blog post, February 21, 2019.
Crypto-Philanthropy
Officially launched on February 19, 2019, the BCF Lunch for Children program sponsored by cryptocurrency firm Zcoin will be providing two meals a day for a full year to the 200 children and staff at the Jolly Mercy Learning Centre in Uganda.
Zcoin, as well as its investors, donated an additional $24,000 in cryptocurrency in support; also in attendance of the event was another partner of BCF, the Dream Building Service Association (DBSA).
The program reports doing more than nourish young learners and the staff at the Learning Centre. With the introduction of blockchain into the program, the technology itself is promoted positively.
Jolly Mercy Learning Centre headmaster Dr. James Ssekiwanuka echoed these sentiments saying:
"It is not only a donation but a disruptive and significant combination of technology and charity, which enables a higher level of trust between stakeholders involved in this process, because people are protected from potential corruption that is vulnerable with middlemen."
Adding,
"All the allocation records are demonstrated on the blockchain which is immutable. I firmly believe that the public trust and willingness to participate in this intervention will grow dramatically as the donors see their goodwill changing the lives of the students, in real time."
Humanitarian Outreach
Having launched the donation portal at the United Nations Conference on Trade and Development (UNCTAD) World Investment Forum at the end of 2018 and begun the Lunch for Children program in January of that year, the program will now press onward with its intentions of reaching "1 million people in the developing world."
According to the blog post, the Ugandan launch is part of a broader effort to benefit more schools in Uganda and other nations including "Rwanda, Kenya, and Ethiopia."
Describing the "easy to see direct benefits" of the project as well as the broader impact this will have on the credibility of blockchain and cryptocurrencies, Reuben Yap, COO of Zcoin, said:
"When BCF first reached out to us and told us about their charity efforts, we were intrigued especially when we learned how the funds were directly traceable to the direct end recipient and how they ensured that those cryptocurrencies could be spent on goods."
He continues,
"Too often, blockchain and cryptocurrencies have been associated with getting rich and lavish spending, and we felt that it was important that we as an industry be seen as giving back to worthy causes,"
The Greater Good

The BCF Lunch for Children is blossoming in a multitude of ways, with many Chinese volunteers actively working to "provide facilitation, including computer skills, blockchain, and cryptocurrency knowledge transfer, and on-site monitoring [of] the usage of [funds] and lunch distribution."
Being a world-leader in a highly saturated and volatile facet of the industry, Binance appears to have good intentions as a highly successful modern day enterprise, which is not necessarily common, especially within the blockchain industry.
Past efforts include a $1 million donation to Japanese flood victims, donating 100 percent of their listing fees to charity, and also teaming up with Tron and giving $200,000 worth of crypto to a Malta-based charity.