Binance Offers Commission-Free Stock Trading, Tokenizes Tesla Shares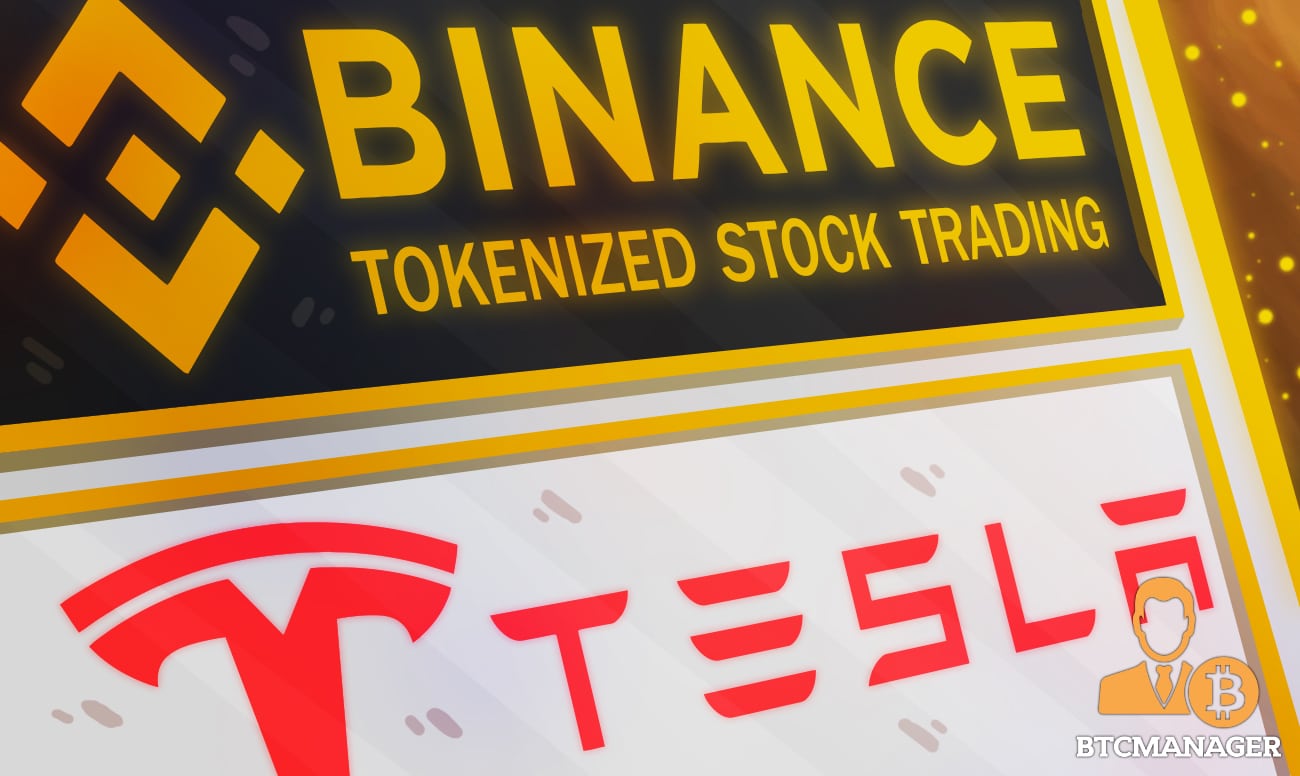 It is now possible for Binance account holders who have passed pre-requisite KYC to buy Tesla stock tokens without commission in what Changpeng Zhao, the CEO, says is "a demonstration of their ability to democratize value transfer is a seamless, cheap, and compliant manner," as an update on Apr 12.
Commission-Free Trading of Tesla Stock Tokens
To easily offer this stock trading feature to their global clients—exclusive of those in the U.S., China, Turkey, and other restricted areas, the exchange is joining forces with Digital Assets AG—the Swiss-based company and specialist in asset tokenization–and CM Equity AG of Germany.
Each token is priced in BUSD and will be backed by Tesla shares.
All trading activity will be on at NASDAQ trading hours.
Clarifying, a Binance spokesperson said:
Stock tokens are fully backed, and the trades are in real-time. Hence, trading of stock tokens follows the underlying stocks' traditional trading hours. Each token is fully backed by a depository portfolio of underlying securities that represents the outstanding tokens."
Adding,
"Our partner CM-Equity AG, a licensed and fully regulated asset management firm in Germany, entrusts the acquired shares to a third-party brokerage firm for custody. In addition, CM-Equity AG will be monitoring all trading activity for compliance."
Binance, which is already the largest exchange by client count facilitating the trading of over $1.9 billion of cryptocurrencies daily, is moving to make the acquisition of mainstream shares of wall street giants more affordable to the masses.
Through tokenization, Binance makes it possible for users to buy as low as a hundredth of a Tesla token.
Tesla Market Status and Involvement in Crypto
As of writing on Apr 12, each Tesla share changes hand at $706 on NASDAQ. Accordingly, by purchasing Tesla tokens on Binance, retail traders–initially boxed out through bureaucracy and red tape, can easily buy $7 worth of Tesla shares.
Tesla recently invested $1.5 billion in Bitcoin, pumping prices to over $45k in Feb 2020. Later, the company began accepting BTC as a means of payment. Tesla car fans can make purchases directly to Tesla's BTC addresses as they opted to directly get BTC exposure without involving an intermediary.
Earlier on, as BTCManager reports, the FTX exchange already offers tokens of various shares, including Amazon, Tesla, and Facebook.