Binance creating a new fund to help struggling but credible projects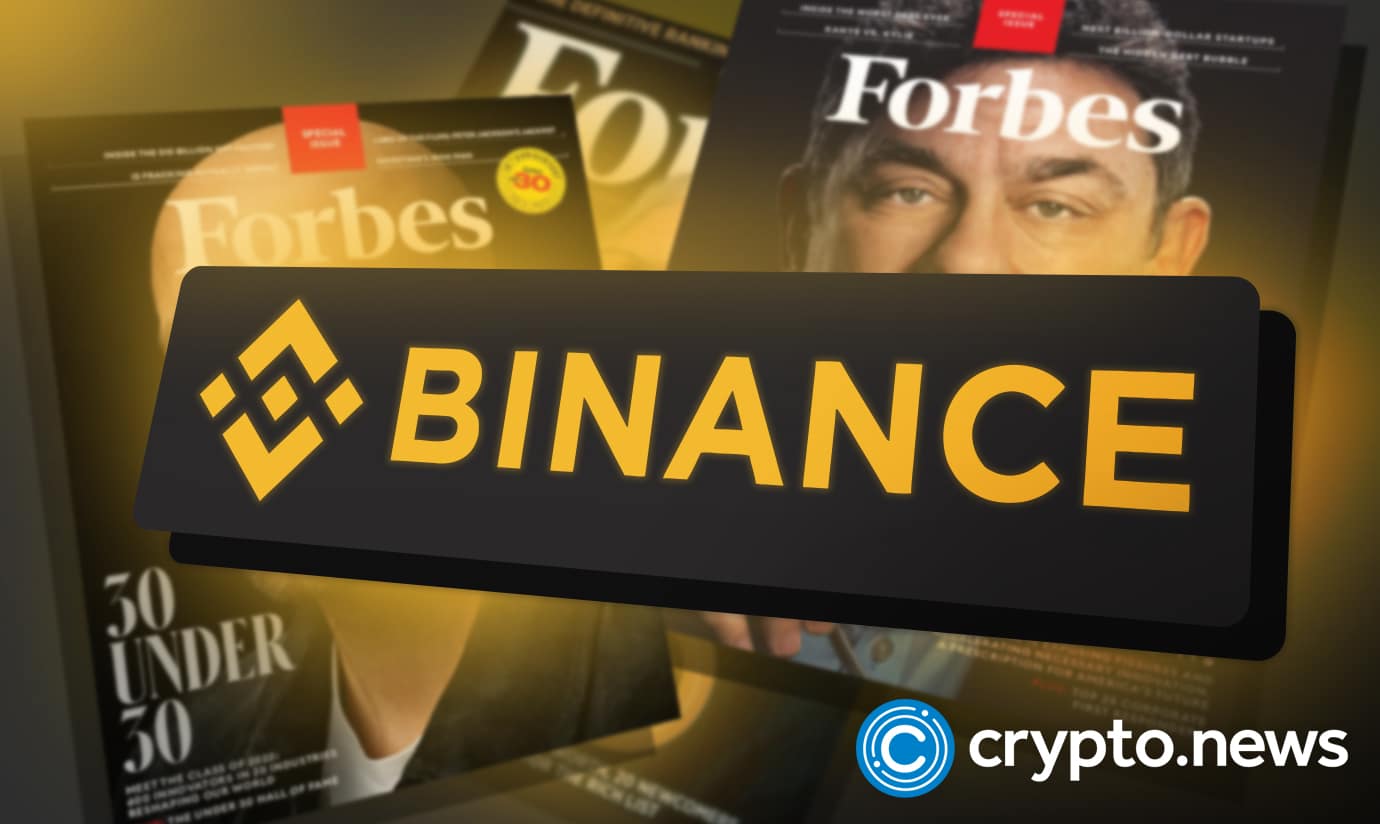 Binance will form an industry recovery fund to help thriving crypto projects which are in a liquidity crisis, according to an announcement made by the Binance CEO, Changpeng 'CZ' Zhao on November 14, 2022.
Binance to help rebuild the industry
Binance, the world's largest crypto exchange, is setting up an industry recovery fund to help crypto projects which are otherwise strong but facing a liquidity crunch, said its CEO Changpeng "CZ" Zhao in a series of tweets on Monday.
According to CZ, Binance is forming the recovery fund to mitigate the liquidity crisis in the crypto market, which is currently fueled by the capitulation of the embattled crypto exchange, FTX.
"To reduce further cascading negative effects of FTX, Binance is forming an industry recovery fund to help projects who are otherwise strong but in a liquidity crisis. More details to come soon. In the meantime, please contact Binance Labs if you think you qualify."
CZ concluded that more details on how the recovery fund will unfold would be announced in the coming days.
Tron and others to join the initiative
After the announcement, Zhao also mentioned that other crypto bigwigs with healthy war chests are welcome to support the initiative, adding that "Crypto is not going away. We are still here. Let's rebuild."
Soon after, Tron founder Justin Sun said that Tron and his two exchanges, Huobi Global and Poloniex, would participate in the initiative.
"(We would) participate in this industry recovery fund and help good builders and developers to recover from the crisis!" Sun stated.
Another major crypto player supporting the fund was Simon Dixon, founder of the web3 investment firm, BnkToTheFuture. Dixon added that the initiative should be an industry-wide effort.
While many in the industry applauded the move from the Binance boss, the initiative was criticized in some quarters. Questions were raised on how Binance would determine the "strong projects," others decried the move, saying that the fund would be seen as a bailout for projects that may have mismanaged funds or made huge management errors leading to a liquidity crisis.
"Giving money to help those that are struggling just prolongs their ability to lessen their harm and place more direct harm on us, the customers," a Twitter user said.
The recovery fund is undoubtedly a welcome development in the crypto market following the recent uncertainties trailing the industry caused by the FTX fiasco.
FTX's bankruptcy started a stunning series of unfortunate events for the crypto sphere in which over USD 200 billion was wiped from the market.
Sam Bankman-Fried launched FTX in 2019, leading it to become one of the largest crypto exchanges, accumulating a personal fortune estimated at nearly $17 billion. In January 2022, FTX was valued at $32 billion, with investors including SoftBank and BlackRock. Still, several terrible decisions ultimately led the 30-year-old to file for bankruptcy after a week of seeing customers pull assets and Binance abandoning a rescue offer.
Bankman-Fried and his company are under investigation by the US Department of Justice and the Securities and Exchange Commission. The investigations likely center on the possibility that the firm may have used customers' deposits to fund bets at Bankman-Fried's hedge fund, Alameda Research, which is a violation of US securities law.