Binance Form Alliance with LCX to Launch Binance LCX Crypto-to-Fiat Exchange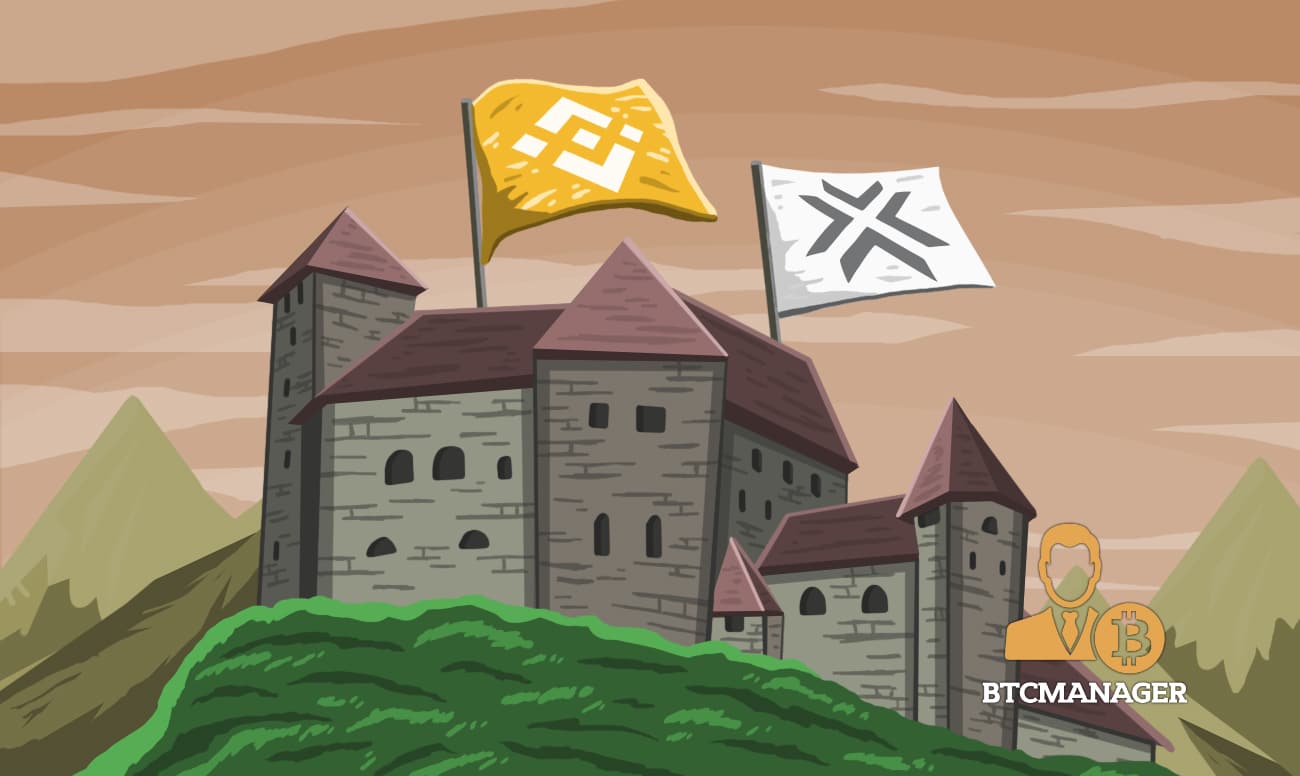 Binance, the world's largest cryptoassets exchange by 24-hour trading volume, has announced the launch of a fiat-to-crypto exchange in the heart of Europe. It will offer trading between the Swiss Franc (CHF) and Euro (EUR) against a handful of established digital assets, as per an August 16, 2018, press release.
Binance Crypto Revolution
The world famous exchange has added another trophy to its gallery by launching a fiat-to-crypto exchange in collaboration with Liechtenstein Cryptoassets Exchange (LCX).
As stated in the press release, Binance LCX exchange will make it possible for crypto investors in the region to carry out trading activities between the Swiss Franc (CHF) and the Euro (EUR), against major digital currency pairs, with more trading pairs to be added over time pending regulatory approval.
Per the statement, the Binance team will handle all the technical aspects of running the exchange including the provision of the underlying trading engines while Binance LCX will take care of customer service operations, legal matters, due diligence, KYC and AML activities, as well as communicating with the government.
The team has made it clear that they only need ten to 15 workers to run the exchange and the hiring process is ongoing. The CEO and Founder of Binance exchange, Changpeng Zhao iterated that the Binance LCX platform would create a reliable and sustainable "crypto-to-fiat gateway for professional and regular investors alike."
Located in the Upper Rhine valley of the European Alps, bordered by Austria and Switzerland to the east and south respectively, crypto-friendly Liechtenstein is part of the European Economic Area (EEA) and authorities are looking to enact more amenable regulations, including the Blockchain Act Liechtenstein, to boost its distributed ledger technology (DLT) ecosystem and token economy.
Steady Growth
"We welcome Binance LCX to Liechtenstein. Blockchain technologies are laying the basis for an entirely new industry," said the Liechtenstein Prime Minister, Adrian Hasler. He also expressed optimism over the robust and non-draconian nature of existing laws in the nation, stating that Binance LCX, as well as other blockchain-based startups in the country, will not face legal challenges.
It's noteworthy that Binance is one of the very few startups that sprang to life via the controversial initial coin offerings (ICO) route and hit the ground running before spreading the gospel of cryptocurrencies to all parts of the globe.
As previously reported by BTCManager, in July 2018, Binance also launched a fiat-to-crypto exchange in Uganda, offering crypto traders a robust platform to trade bitcoin and other virtual currencies.