Binance, Huobi, OKEx, and Dunamu Come Together for $32 Million Stablecoin Project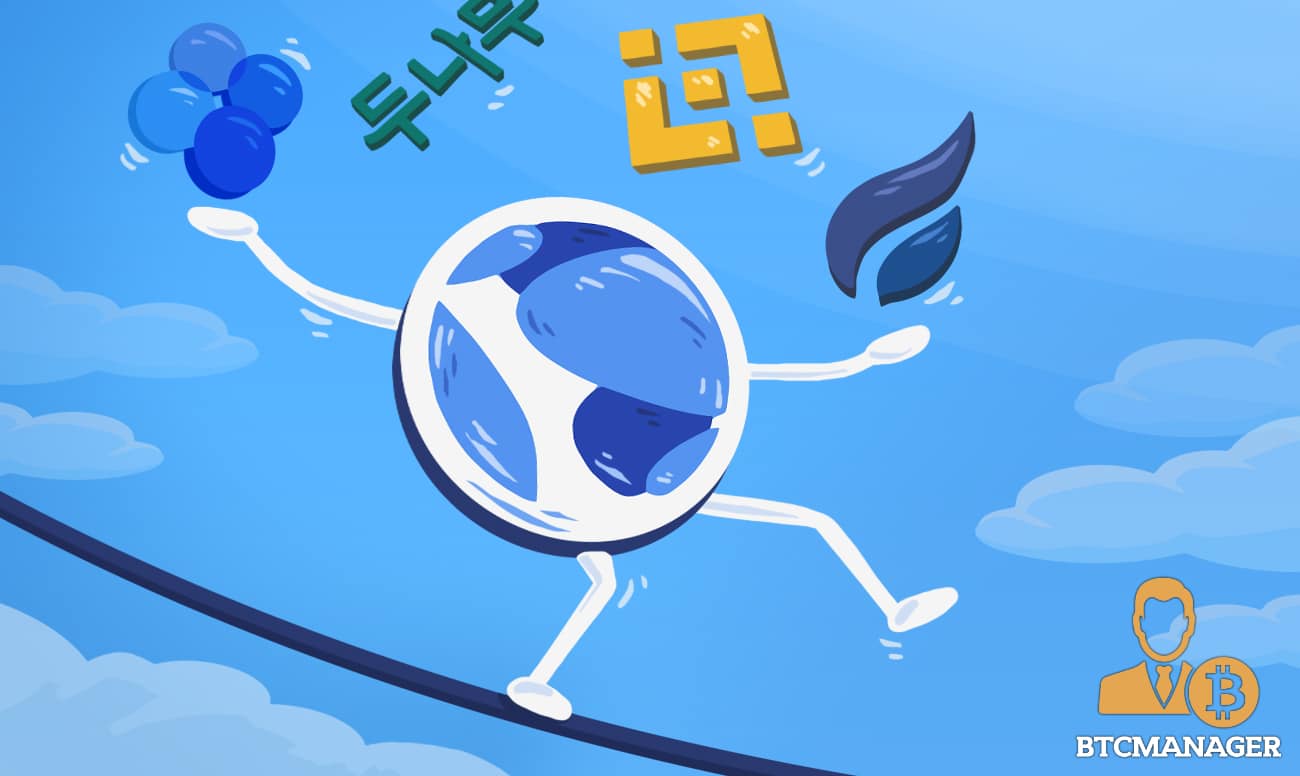 Binance, Huobi, OKEx and Dunamu (the company behind Korean crypto exchange Upbit) have announced plans to partner on a  $32 million stablecoin project called 'Terra.' According to an August 28, 2018 report in Fortune, the purpose of Terra is to get skeptical consumers into the crypto space by offering them a digital asset that does not suffer from the legendary volatility of bitcoin and other cryptoassets.
Unique Stablecoin Strategy
According to information made available to the press, thus far Terra has raised a total of $32 million from the four participating exchange partners and some blockchain-focused investment funds such as Polychain Capital. Terra is of course not the first cryptocurrency to be launched while being touted as a stablecoin in a volatile market.
Some competing stablecoins exist including Tether (USDT) and Circle's USDC, both of which are pegged to the US dollar. What makes Terra special, however, is that unlike its contemporaries which are mainly used as crypto market trading tools by professional traders, Terra is partnering with eCommerce businesses in Asia in an attempt to convince ordinary retail consumers to use the currency.
In other words, Terra sees a future for a crypto stablecoin where its primary use is in the regular consumer market like fiat currency, and not as a tool for escaping volatility while exchanging cryptos during the exchange process, as Tether and its likes are generally used.

Terra cofounder Daniel Shin previously ran an eCommerce business in South Korea, and in an interview with Fortune, he explained the reasoning behind this strategy. In his view, since eCommerce is a hugely important activity with significant economic and cultural heft in Asia, the use of well-known eCommerce brands to influence customers to use Terra will work.
According to TechCrunch, the Terra partnership is the first time some global exchanges have come together on a deal, and the lineup of investors apart from the big four includes Polychain Capital, FBG Capital, Hashed, 1kx, Kenetic Capital and Arrington XRP.
Terra's Tall Ambitions
Terra plans to provide discounts and rewards for customers while offering lower transaction fees to merchants than what is currently available to them from Visa and other contemporary payment processors.The project has already secured an impressive list of partners including Woowa Brothers, Qoo10, Carousell,  Pomelo, and Tiki. These companies boast about 40 million customers between them, along with an estimated $25 billion in annual transaction volume.
Despite the favorable prognosis, Terra will face the same challenge faced by other stablecoins, which will be to convince the market that it has the requisite USD backing to make the tokens valuable. If a stablecoin pegged at $1 per token were to be backed by a company which later turned out not to have the dollar reserves to support the token, its value would plummet disastrously, so maintaining market and investor confidence is paramount.
Shin explains that Terra will raise an initial total of $100 million from investors, 90 percent of which it will use for the currency reserve, but as time goes on, the plan is for every Terra transaction to generate a small payout to a second cryptocurrency that will eventually come to replace fiat as the stabilizing reserve fund.

Ultimately, Shin says, the goal is for Terra to follow the example of PayPal and Alipay by borrowing existing e-commerce infrastructure while building its own before eventually taking over the market