Binance and Huobi to Support Qtum Offline Staking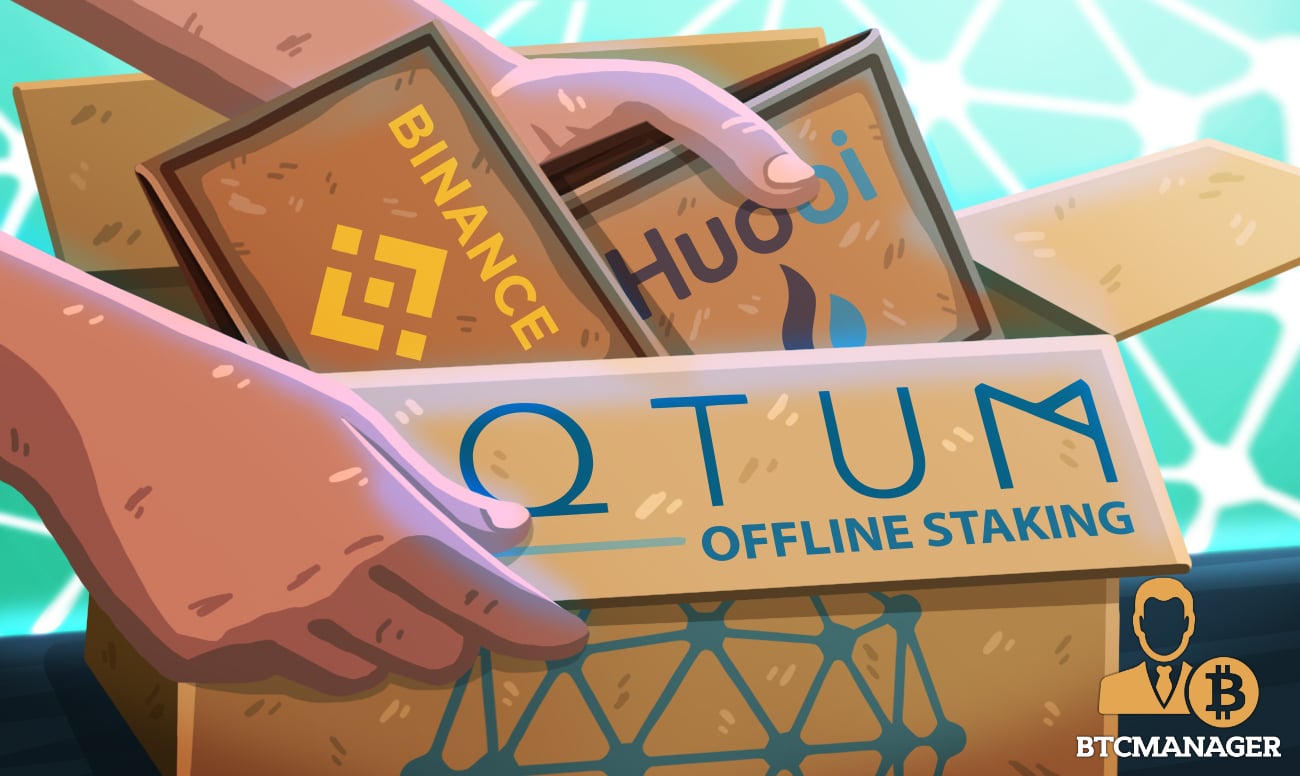 Smart contract blockchain Qtum will launch offline staking at block 680,000 on August 28 with support from several major exchanges. Binance, OKEx, Huobi, Coinone, CoinDCX, and Gate are among the platforms to have pledged support for offline staking, enabling users to lock up their QTUM tokens and earn staking rewards.
The introduction of offline staking arrives at a critical juncture in Qtum's evolution, as the blockchain platform positions itself as Asia's preeminent DeFi framework On August 17, Qtum announced a $1M fund to encourage third-party developers to create DeFi applications on Qtum Chain and bootstrap innovation.
Offline staking has been a major milestone in Qtum's roadmap and has been preceded by significant testing in readiness for the August 28 hard fork when the feature will be added at block height 680,000. Following the introduction of offline staking on Qtum's testnet on June 29, the community participated in "Testnet Stake-a-Thon," an incentivized program designed to test the capabilities of the newly upgraded network and delegation contracts.
Up until now, Qtum has allowed Proof-of-Stake consensus staking only from online nodes that secure and operate the blockchain. As a result, QTUM holders who did not want to run a full node had security concerns, or struggled to meet the resource and power requirements were unable to participate in staking.
The new upgrade allows addresses from offline wallets to securely delegate their UTXOs (Unspent Transaction Outputs) to an online node that will operate Proof of Stake consensus for the UTXOs of that offline address. Offline staking will increase participation in the staking process, resulting in a network that is more democratic, distributed, and secure.
About Qtum
Qtum is an open-source public blockchain platform that leverages the security of Bitcoin's UTXO model while enabling multiple virtual machines including EVM and x86 VM. Qtum provides a standardized, stable, and safe development environment for smart contracts, enabling business-friendly smart contract coding, deploying, and executing. Qtum's PoS-based network features a Decentralized Governance Protocol (DGP) that allows specific blockchain settings to be modified by making use of smart contracts.