Binance To Launch Korean Crypto Exchange on Binance Cloud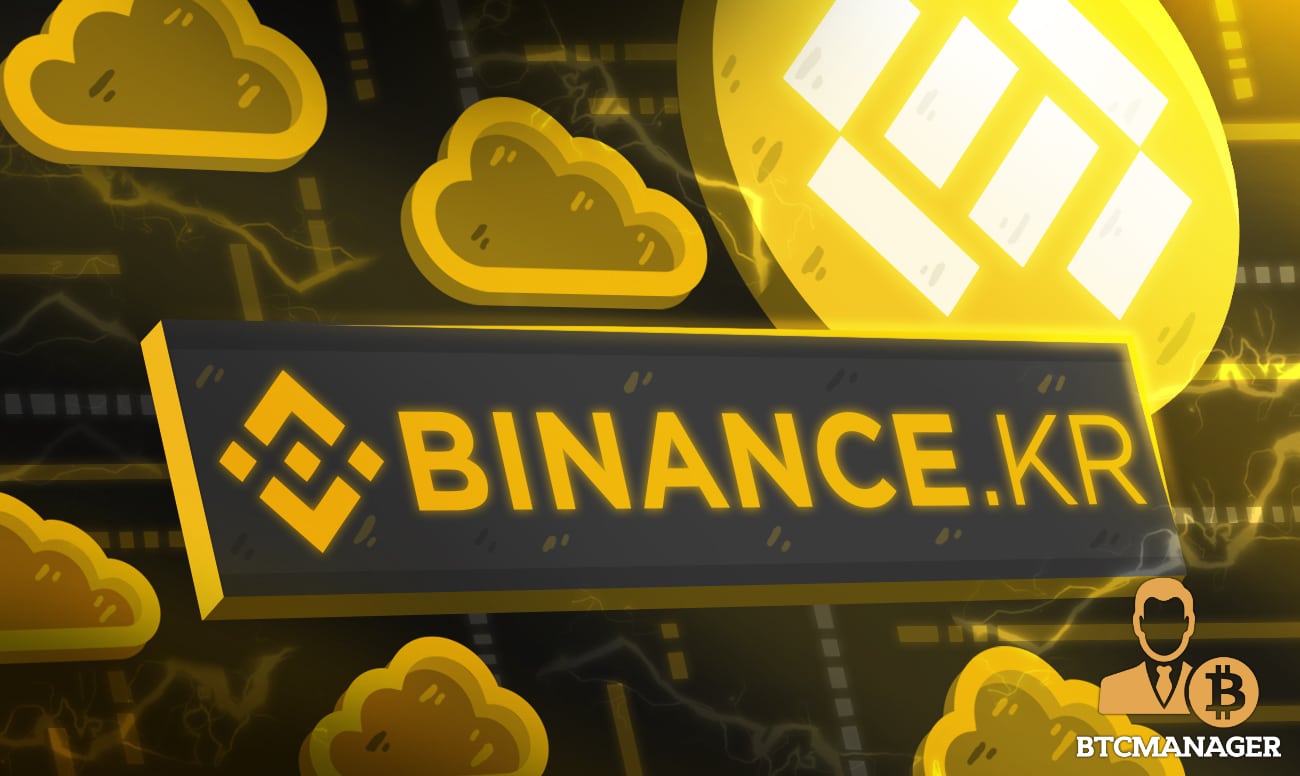 SEOUL – March 31, 2020 – The global blockchain company behind the world's largest digital asset exchange by trading volume and users, Binance, today announced Binance KR, a crypto exchange for Korean users will launch on April 2nd for registrations and deposits.
Binance Unveils Binance KR Crypto Exchange
Binance KR will integrate BKRW, a BEP-2 stablecoin backed by South Korean Won (KRW). Binance KR is the first platform to launch deploying Binance Cloud, an infrastructure solution for customers and partners to launch their own digital asset exchange, leveraging Binance's technology, liquidity pool, and security.
As the first global use case of the Binance Cloud solution unveiled by Binance on February 17, Binance KR leverages the core functionalities of Binance's global exchange platform, offering the market's most robust matching engine, state-of-the-art security, custody and risk controls, and the market's deepest spot trading liquidity.
The first phase of the Binance KR launch allows local users to register for an account to trade the following cryptocurrencies: BTC, ETH, BNB, BKRW, soon followed by USDT and BUSD. In addition, users will also be able to easily convert South Korean Won into BKRW stablecoins, which can then be used for trading.
Binance KR's launch comes with news of Binance Ltd.'s acquisition of BxB Inc., the fintech company behind KRWb, the world's first KRW-backed stablecoin. Binance previously announced that it had formed a partnership with BxB to work together to be fully compliant while bringing mass-market crypto services to South Korea.
"We are pleased to provide a digital asset platform for users in Korea to bring the trading depth, security and transaction speed of Binance.com to Binance KR. Our decision to list BKRW trading pairs will allow us to seamlessly connect crypto to the South Korea Won in order to expand our local services." said Binance CEO Changpeng Zhao ('CZ').
Jiho Kang, Co-CEO of Binance Ltd., said:
"Binance Ltd.'s trading platform will provide cross-border liquidity and robust technology of Binance.com as well as the new BKRW stablecoin, which is backed by the Korean Won. We are committed to bringing a fully compliant world-class digital asset exchange to the Korean market via Binance Cloud and BKRW. We are honored to partner with Binance to work towards our mutual mission of increasing the freedom of money together."
Meanwhile, Binance.com will support BTC/BKRW, ETH/BKRW, BNB/BKRW trading pairs on April 6th at 1:00 AM (UTC). BKRW deposits will open on April 2nd. Users will be able to trade BKRW on both Binance.com and Binance KR.