Binance Launchpad to Offer Fetch.AI Token Sale on February 25, 2019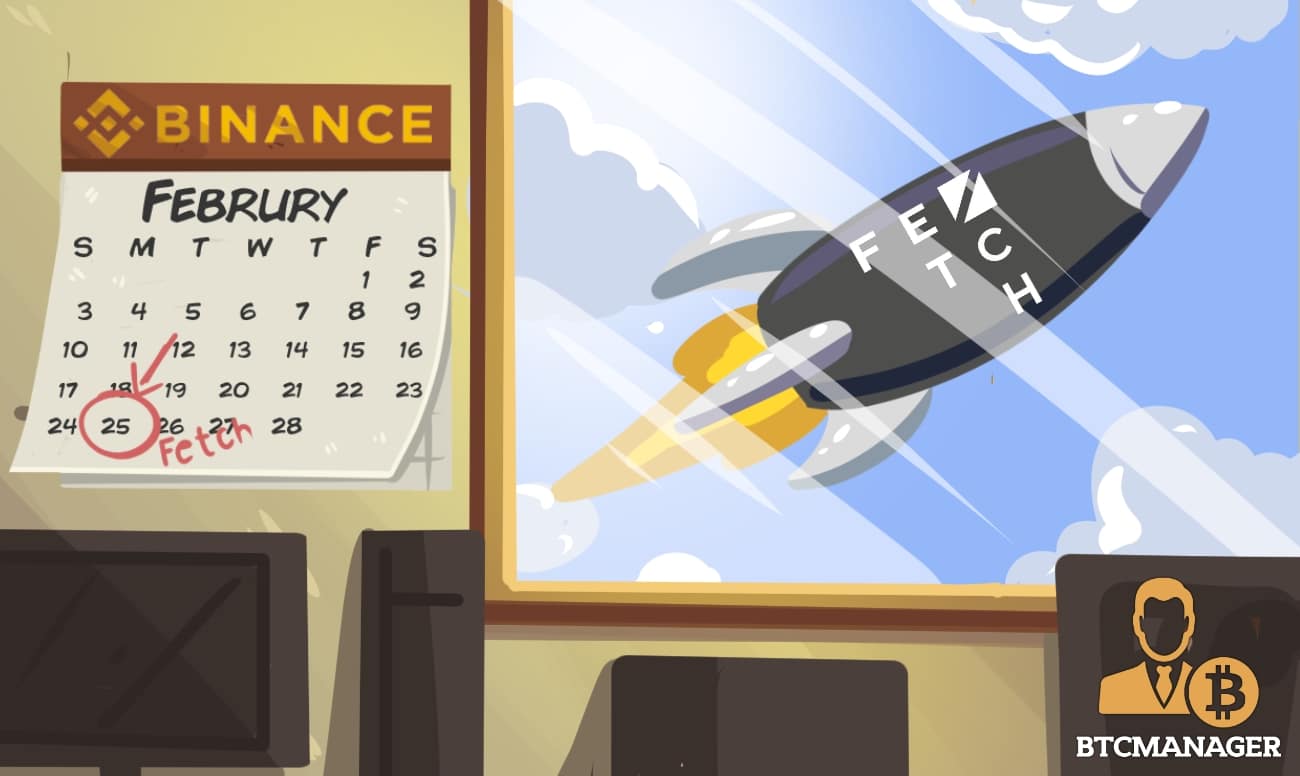 Fetch.AI, a decentralized network which utilizes blockchain technology and artificial intelligence (AI) to create the world's first mechanism for "Autonomous Economic Agents" to search, interact and trade with each other will begin its token sale on Binance Launchpad on February 25, 2019. This was confirmed in a press release dated February 1, 2019.
Mixing DLT and AI to Provide Personalized Experience
Fetch.AI brings a unique offering comprising of DLT and AI. The platform's native token FET can be used as a medium of exchange on their ledger network. The token will allow the platform's autonomous agents to use data, services, and other goods within the Fetch.AI network without any hassle. It will also support machine-to-machine microtransactions.
#Binance Launchpad Will Host the @fetch_ai Token Sale Event on 25th Febhttps://t.co/JAp0XFngZR pic.twitter.com/3KzWop7ROO

— Binance (@binance) February 1, 2019
Humayun Sheikh, the CEO of Fetch.AI, substantiated on the need for FET. He highlighted the need for more autonomous solutions for today's internet which largely revolves around e-commerce. He stressed that it's vital to develop the infrastructure and tools to deploy these autonomous solutions. According to Sheikh, Fetch.AI is committed to developing such infrastructure for the new web by bringing the new AI-based autonomous machine economy to the real world.
Sheikh also gave a practical example of the seemingly complex idea, adding:
"Let's take travel. Today, people rely on traditional travel agents or spend hours searching for the travel combinations they need. An autonomous agent learns from your behaviour to build a clearer picture of your needs. It uses that insight to search vast combinations of options, confirms availability with, say, an airline or rail network, negotiates a price and completes the transaction."
Utility of Fetch.AI
The press release highlights the use of Fetch.AI's unique offering for businesses and users.
For businesses, the platform can be used to represent virtually any networked equipment or real-world asset by an autonomous agent. This can be flight tickets, hospital beds, resort bookings, and others. Representation by an autonomous digital agent will enable these assets to manage their own affairs at the micro-level, including autonomous booking, maintenance, and pricing.
Similarly, for users, a digital autonomous agent can work on their smartphone by continuously learning from their preferences and habits. The agent can then study the data collected to fine-tune recommendations and provide users with highly personalized experiences.
The team at Fetch.AI is leaving no stones unturned to push for the adoption of blockchain technology. BTCManager reported on December 7, 2018, how Fetch.AI, along with Ripple (XRP), Cardano (ADA), and NEM formed a lobbying group in Europe to foster the use of the emerging technology.