Binance NFT Market Goes Live With Limited Edition collectibles for Sale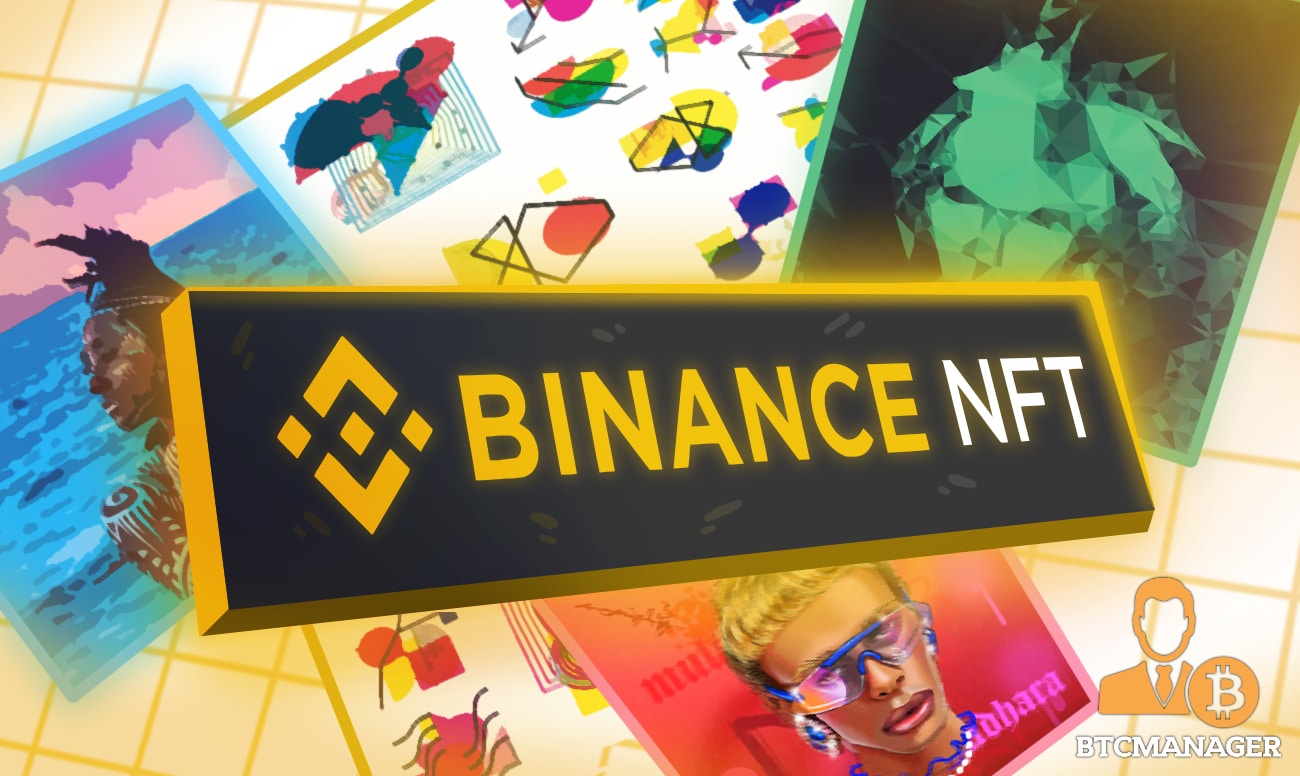 They say the futures of the collectibles market are Non Fungible Tokens (NFTs). Over the past year, the NFT space has seen a lot of development and a steady rise in demand. The growing popularity of this brand new product class is compelling cryptocurrency exchanges to cash in on this. Leading crypto exchange Binance is the latest to launch a dedicated NFT marketplace.
According to an announcement, Binance launched its non-fungible token market earlier today, alongside a premium auction including two NFTs of Andy Warhol and Salvador Dali artworks. Trading on the marketplace went live at 10 a.m. local time in Singapore.
The first auction is dubbed "Genesis," featuring NFTs of Warhol's "Three Self Portraits" and Dali's "Divine Comedy: rebeget." The auction is set to run for five days. The auction's goal, according to an earlier press release, is to bring in "a new wave of Renaissance with NFTs."
"NFT technology has revolutionized the world art for good, bringing the concept of digital ownership to life for the very first time. The 'Genesis' auction represents this idea and brings two valuable pieces that represent 'wind of change' periods in history," the press release stated.
Meanwhile, Dali's artwork has been reworked to include the Bitcoin symbol, Binance CEO Changpeng "C.Z." Zhao's signature, and the Binance logo, which is only viewable when digitally zooming in on the artwork.
Additionally, the auction will feature Binance's first-ever NFT "Mystery Box," a new way for customers to gain access to unique NFTs. Each box is guaranteed to include one NFT, although the rarity of the contents may vary. The inaugural Mystery Box collection will include 16 "tokidoki" characters, toys from Italian artist Simone Legno's 2006 Japanese-inspired lifestyle brand.
The auction will be conducted primarily on the Binance Smart Chain, but will also include support for the Ethereum network, allowing users to view Ethereum NFTs in their Binance wallets.
Strengthening the NFT market
The auction is also a part of Binance's recent "100 Creators" campaign, featuring 100 artists handpicked by the exchange to spearhead the debut of the NFT marketplace. Throughout the coming week, only these selected creators will be able to sell their works.
Binance first announced it was launching a marketplace for creating and trading NFTs in April this year, calling it a "strategic move" for the exchange to further its commitment to the emerging NFT market.
The marketplace's launch comes days after the launch of a similar platform from Binance-owned WazirX, a leading crypto exchange in India. Earlier this month, Crypto exchange FTX also launched its NFT marketplace.