Binance Inks Deal with Turkish Bank Akbank for Direct Lira Transfers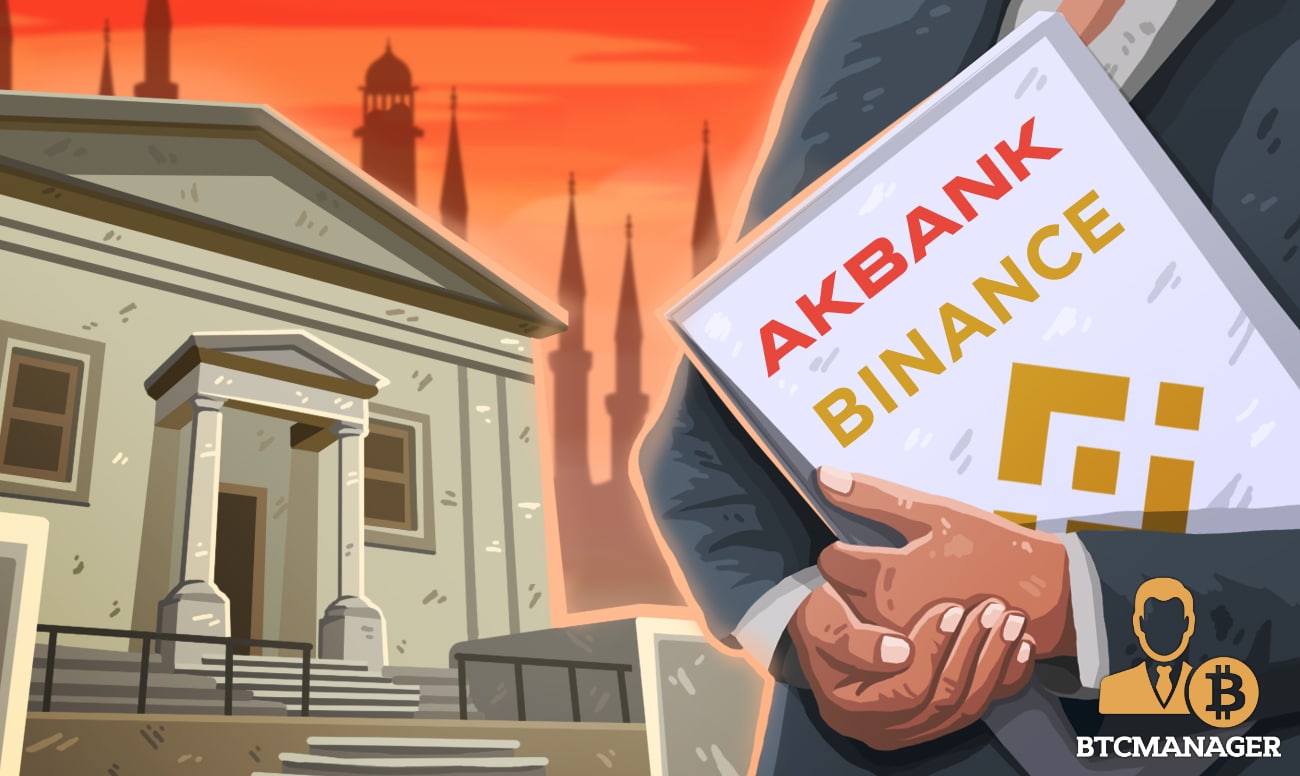 Binance, a leading cryptocurrency exchange in terms of trading volume and users, has announced its partnership with Turkey's Akbank, one of the largest banks in the Western Asian nation. The alliance makes Akbank the first lender ever to directly integrate with Binance and it will also allow users to deposit and withdraw the Turkish lira (TRY) in real-time straight from their Binance iOS app or desktop, according to a blog post on March 2, 2020.
Binance Achieves Another Feat
As part of its mission to foster financial inclusion across the world via blockchain-based virtual currencies, Binance, the Changpeng Zhao (CZ) led bitcoin trading venue has inked a strategic partnership deal with Turkey's leading financial institution, Akbank.
As stated in its blog post, Akbank has become the first bank channel of Binance global, making it possible for users of the exchange to instantly deposit and withdraw the Turkish lira (TRY) via desktop and the iOS App, with meagre fees. 
Established in 1948, Akbank is one of the largest financial institutions in Turkey and was ranked the "Most Valuable Banking Brand in Turkey" in 2018, according to the Brand Finance- Banking 500 report.
Turks Gaining Interest in Bitcoin as Lira Keeps Crashing
Commenting on Binance's alliance with Akbank, CEO Changpeng Zhao said:
"As part of our mission to continue working on increasing the freedom of money globally and notably in a nation that is fast-adopting digital assets, we are expanding the available options to lower the barrier to entry."
CZ further stated that he expects that Binance's innovative products will contribute immensely to the growth of the cryptospace, making it easier for anyone to exchange, trade or invest in cryptos.
"As the ecosystem scales with our products and services that grow in tandem, the availability and process of investing, exchanging and trading digital assets will become more and more seamless," he added.
As the lira continues to slide, with the Turkish economy yet to fully recover from the 2018 recession, triggered by a trade war with the U.S. as well as several other factors, the nation has started paying more attention to bitcoin (BTC) and other cryptos.
With Binance's new fiat on-ramp via Akbank, Turks will now be able to easily buy bitcoin (BTC) as well as supported altcoins including Binance coin (BNB), XRP, ether (ETH), tether and BUSD, using the lira, in a fast and cost-efficient way.