Binance.US to delist Justin Sun's Tron on April 18
Binance US has announced that it will delist TRON (TRX) and Spell (SPELL) tokens on April 18. TRX staking will end on April 13, while deposits for both tokens will be suspended on April 17, at 7 p.m PDT or 10 p.m. EDT
Justin Sun's tron (TRX) and spell (SPELL) tokens will no longer be available on the Binanc.US platform from April 18.
The exchange announced the decision on April 12. Holders of the crypto assets will be able to make deposits until April 17. However, withdrawal operations will remain open, while the buy, sell, convert, and OTC features will be removed one hour after deposits close.
Tron (TRX) staking services will end on April 13, while TRX and SPELL trading will be officially suspended on April 18, at 8 p.m. PDT or 11 p.m. EDT, with all trading pairs of the tokens removed.
Even after delisting TRX, all TRC-20 USDT and USDC issued on the Tron blockchain will continue to be supported. 
The exchange says the delisting of TRX and SPELL is part of its standards-setting process. It periodically reviews each token listed on the platform to ensure they continue to meet its "standard of excellence."
The tokens are reviewed in terms of changes in their risk profile, trading volume and liquidity, regulatory standing in the United States, levels of community engagement, and evidence of fraudulent behavior, amongst other yardsticks.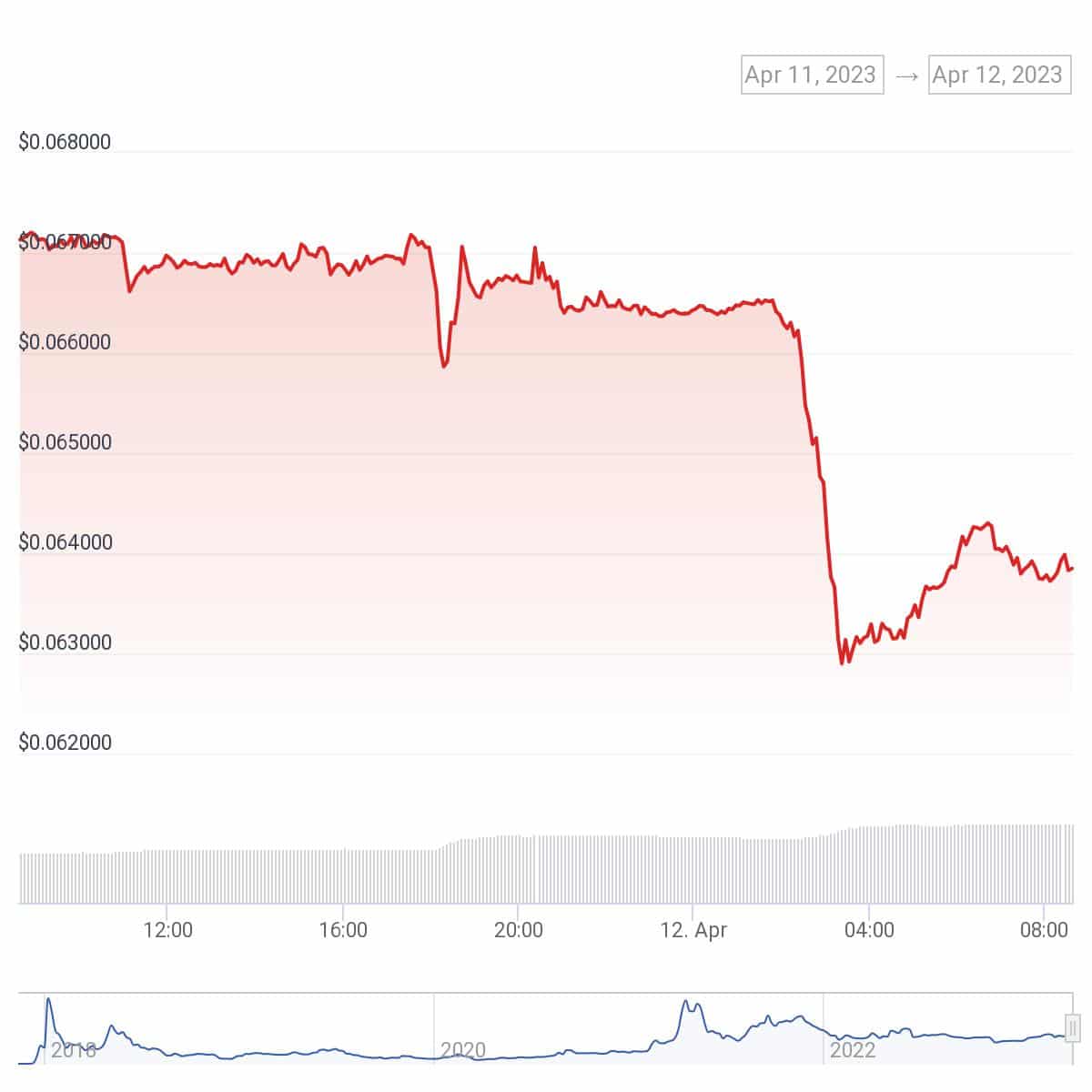 At the time of writing, the price of TRX is down by 4.8%, hovering around the $0.063997 price region, with a $24 trading volume of $540,092,955, according to CoinGecko.